CK Hutchison and Vodafone Group have announced a joint merger to combine Three UK and Vodafone UK.
The merger will see Three and Vodafone combine businesses and networks, with CK Hutchison taking a 49% share, and Vodafone owning 51% of the merged company.
Vodafone/Three will join previously merged mobile networks BT/EE and Virgin Media O2, as the UK's third major mobile network.
However, the merger is still pending approval by the Competition and Markets Authority (CMA) however, so nothing will happen for a few more months yet.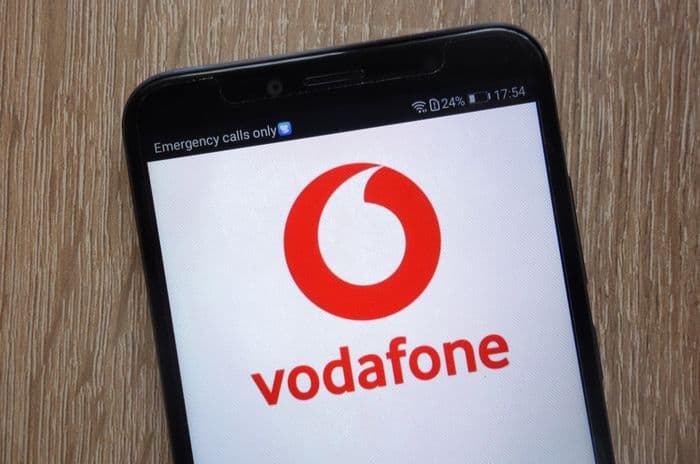 Credit: Piotr Swat/Shutterstock.com
Vodafone/Three merger
Vodafone first confirmed talks were underway with Three UK back in October 2022, after Ofcom described the networks as 'sub-scale' operators, which lacked the commercial viability to recoup the capital investment needed to succeed in the rollout of 5G.
The main aim of the merger then for the networks is to consolidate their businesses and create a rival to the already merged companies of BT and EE, and Virgin Media and O2.
EE is thought to hold around a 33% share of the mobile market, while O2 has around 28%, and Vodafone and Three have about 19% and 13% respectively.
A merger then, while potentially reducing consumer choice, would bring the new Vodafone/Three company in line with rival network EE, with 27 million customers, and creating a third viable network for future mobile investment.
5G investment
In the statement released today, Vodafone/Three are keen to emphasise their intentions to invest heavily in 5G deployment, something the Government are likely to be in support of due to the reliance of mobile technology to achieve 99% gigabit coverage by 2030.
Vodafone/Three say they plan to achieve 99% coverage of 5G on their network alone by 2034, helping to bridge the gap left by fixed line broadband, which is thought will only reach 82%.
They propose the merger will create an economic benefit of up to £5 billion per year, by their combined 5G network supporting digital transformation for schools, hospitals and businesses. They also suggest around 400 small towns will benefit from earlier access to high-capacity 5G, helping to support the ambitions of levelling up.
Market competition
While Vodafone/Three are pitching their merger as increasing competition by levelling the playing field due to creating a third mobile network operator with scale, the CMA have previously looked unfavourably on reducing the UK mobile market to just three networks.
In 2016, the CMA acted to block the merger of Three and O2 on the basis a reduction in the market from four networks to three would damage the market and fail to provide effective competition.
And while the mergers of BT and EE, and Virgin Media O2 were allowed to go ahead, these have largely been the mergers of one mobile network operator with one fixed line broadband provider, which hasn't reduced the mobile market at all.
It's possible the CMA could require spectrum to be sold off to ensure a fairer marketplace, something they put forward over the Three/O2 merger.
And in fact, Three asked Ofcom to impose a spectrum cap of 30% in October 2016 after BT acquired EE, which would mean a Vodafone/Three merger would lead to a combined ownership of around 40% of mobile spectrum, putting them over such a limit.
However, the spectrum cap was ultimately rejected by Ofcom, and the EU later overturned the 2016 block of the Three/O2 merger, stating the decision had failed to prove it would damage market competition.
While the CMA may well approve the merger on the basis of stronger 5G investment, there are also security concerns being raised around Three's ownership by a Chinese firm.
Officials at Unite have warned Vodafone of "profound national security questions", highlighting the issue that Vodafone supply mobile solutions to the public sector, and that the merger would result in CK Hutchison being involved in sensitive Government contracts.
The Government has already banned the use of Chinese-owned Huawei equipment in the UK's 5G network, so it certainly raises eyebrows that a Chinese-owned mobile network could be seen to procure public contracts through merging with an existing provider.