Four networks good, Three bad, say CMA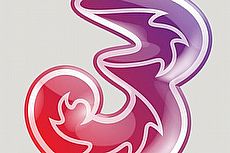 THE merger between O2 and Three should be blocked or result in the selling off of large parts of the new network's capacity, the UK competition watchdog says.
The Competition and Markets Authority (CMA) have written to the European Commission, who have final say on whether or not the deal can go ahead, warning of the "long term damage" it could do to the UK market.
The CMA say they fear that proposals made by Three's owners, Hutchison, to secure the union "fall well short" of what's needed to maintain effective competition.
Having issued Hutchison with a statement of objections hundreds of pages long in February, the European Commission's verdict on the merger is due next month.
Buy one, sell one
The sticking point for both the CMA, and Ofcom before them, is the reduction from four separate mobile networks to three.
Were the deal to be approved, it would see Three go from being the UK's smallest network - with just 12% of the market share currently - to the largest, accounting for more than 40% of UK mobile subscriptions.
The CMA say, therefore, that should the merger be allowed to go ahead, O2-Three must be made to sell off a large enough chunk of their combined infrastructure and spectrum to enable any potential buyer to operate a commercially viable network.
The watchdog's letter [pdf] suggests that this may require "the divestment... of either the Three or O2 mobile network businesses, in entirety" - yet Three themselves have said the takeover is the only way they can stay competitive against their larger rivals, BT-EE and Vodafone.
Sharing the spoils
For their part, Three's owners Hutchison have reportedly been in talks with various providers with the intention of showing regulators that they take competition and access seriously - and that they're willing to sell shared ownership of at least parts of the resulting network.
They've committed to selling O2's 50% stake in Tesco Mobile to the supermarket themselves, and they've also been talking to Sky and Virgin Media regarding guaranteed capacity on the combined network.
Both multimedia providers had already come out in favour of the merger; both say it would allow them to offer stronger mobile services themselves.
Sky, who plan to launch their own mobile virtual network later this year using O2, said in January that they'd be "more confident" with Three in charge, as they don't believe O2's current owners Telefonica are keen on keeping the network long term.
To that end, they've reportedly agreed a deal with Hutchison for a 20% share of the network's capacity, worth more than £2 billion over at least a decade.
Virgin, meanwhile, have been offered a 10% capacity deal by Hutchison - which would give them access to their own mobile masts, as well as the 4G network.
At present Virgin use EE to provide their own virtual mobile network, but the best they can offer is a 3G service. Perhaps if EE weren't now owned by BT, and if Virgin could offer 4G as well, they might not have such an issue with EE's dominance.
Although BT-EE and O2 each serve about 30% of the UK's mobile market, Virgin's chief executive Tom Mockridge points out that BT-EE have 45% of the UK's mobile spectrum, "including 60% of the higher frequency spectrum best suited to 4G services".
By comparison, O2 and Three can account for just 27% of the UK's mobile spectrum between them - less than Vodafone have on their own.
Virgin agree that too much capacity in one provider's hands would indeed make it difficult to launch and successfully run a new fourth network - but they suggest that it's not Three and O2 who are the problem.
Learning from Austria
When they first voiced their support for the O2-Three merger in February, Virgin said that their parent company Liberty Global have helped to maintain competition in other countries where the number of networks has dropped from four to three.
Unfortunately, one of the examples they cited was that of Austria.
According to the national communications regulator - and despite Liberty Global helping to provide "vigorous competition and consumer choice" - Austria has seen mobile prices rise by 28% since losing its fourth network.
To try to ward off concerns of that happening again here - particularly given that it was another Hutchison deal, when Three took over the Austrian arm of Orange - Three UK have promised they'll bring in a five-year price freeze if the deal goes ahead.
There's even been talk of the introduction of a £5 a month "granny tariff" exclusively for customers aged over 65, offering calls and texts but no data - the idea being that many older customers don't want or need to pay for the mobile data included in other plans.
Paying for mobile allowances that we don't want or need isn't a problem limited to pensioners - but the Austrian regulator found that they were among those most badly affected by price hikes following the 2013 merger, with prices rising by more than a third.
A specific light use tariff, combined with that promise of a price freeze, could go some way to keeping mobile phones affordable for the less well off.
Hutchison have also pledged £5 billion of investment in the UK should the deal go ahead, which they say is at least 20% more than the networks would invest separately.
It might have been a mistake, however, for them to suggest that "what we've done since combining Three with Orange in Austria in 2013 provides empirical proof of this assertion".
That's because EU Competition Commissioner Margrethe Vestager - whose team will decide whether or not to allow the UK merger to go ahead - has said there seemed to be little evidence of increased investment per subscriber following the deal.
Subject to conditions
The problem for the CMA - and Ofcom - is that the Commission might not block the merger outright.
If they don't, the UK regulators fear that Hutchison are so determined to get their merger that they'll agree to the kind of conditions that would have other companies walking away from plans to take over a rival.
That would put the onus for creating and maintaining that all important fourth network firmly on Ofcom - an expensive and difficult task that they know could well fail.
So while the CMA's letter is full of praise for efforts to "explore remedies with the merging parties", it also calls on the Commission to ensure that their decision eliminates all concerns about the impact on competition - and by that, they mean their own, as well as those of the operators' customers.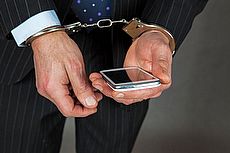 23 November 2017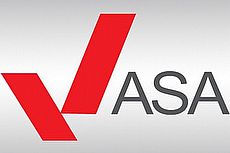 23 November 2017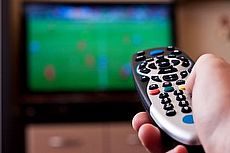 15 November 2017
Follow us or subscribe for FREE updates and special offers