Three and O2 merger on the cards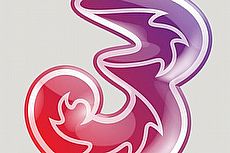 Three has announced exclusive talks to buy O2, subject to approval from EU regulators. The deal would make Three the UK's biggest mobile network operator.
The owner of Three, Li Ka-shing, also owns Northumbrian Water, Superdrug, Felixstowe Port, and two gas companies - providing gas to around a quarter of the UK's homes.
Now the Hong Kong-based tycoon looks ready to spend more than £10 billion to buy O2 mobile from Spanish company Telefonica.
Bringing the two providers under the same umbrella could see them benefit from reduced company costs and shared access to greater network coverage.
Networks: Four to three
Announced last Friday, the deal between Three and O2 has reignited fears over industry consolidation.
In 2010, the UK had five major network operators, and a healthy amount of competition across the industry. Then Orange and T-Mobile merged to form EE, the UK's first 4G network, and more recently BT have entered into talks to take over EE.
It had been rumoured Sky hoped to buy O2 after they recently bought O2's home broadband network, which would have retained the industry's four main competitors.
Instead, this deal would see the number of main UK mobile providers reduced further, from four to three.
Users on Twitter have aired their concerns:
@BBCRoryCJ the market is going in reverse back to when it started. This is surely not good for the consumer and future innovation.

- Paul (@Bandageboyz) January 23, 2015
User trends are partly responsible for the changing network landscape, as increased use of internet messaging services like iMessage, WhatsApp and Snapchat have lowered network revenue.
Forming these "mega networks" will save the companies money - at a time operators are investing in technologies like 4G, and thinking ahead to 5G.
A solution for Telefonica
Telefonica - O2's parent company - sold the mobile company's broadband arm to Sky for £200 million in 2013.
The mobile network hasn't received any notable awards since 2012 and with spiralling costs, they can no longer afford to attract people with cheap deals.
In contrast, Three received a number of awards in 2013 for their cheap sim-only and all-inclusive products. So as customers seek out the best prices, this makes a takeover by Three an attractive option.
O2's press webpage said the potential takeover "will strengthen our future as a leading, and highly trusted UK communications provider... We are confident that an agreement will mutually benefit the customers of both companies, as well as drive better value, quality and investment in one of the most digitally competitive countries in the world."
Whopping share
If successful, the merger will see Three become the UK's biggest mobile network, with a market share of around 33%.
Currently, O2 have 24 million subscribers. 3.1 million of these use the provider's 4G network, a service that offers speeds twice as fast as 3G, and has committed to 98% indoor coverage of 4G by 2017.
In comparison, Three have 8.8 million customers on their 3G service, which covers 98% of the UK population. Since early 2014 Three have been rolling out 4G, automatically upgrading all customers with a compatible phone.
Combined, Three-O2 would have over 32 million customers - a whopping 13 million more than the next biggest provider, Vodafone.
New access
So far, the latest announcement suggests O2 will remain separate from Three. But as seen in Ireland, when Three purchased O2 for €850 million in 2013, it's more likely the brands will consolidate.
This means customers from both companies could see changes to their network if a deal is made.
O2 users may look forward to getting Three's "Feel at Home" services, which allow users to roam at the price of their UK tariff in several countries.
They may also get access to Three's Personal Hotspot (tethering) option, enabling them to use their phones as a modem - capped at 2GB since 2014.
Those on Three may see signal improvements as O2's 3G coverage reaches more than 84% of the population and their 4G network is far bigger than Three's.
Meanwhile people on other networks could feel some impact, as O2 provide free wi-fi in thousands of cafes and bars - something that could change under a merger with Three.
Online opinions
And while a potential deal may see coverage improvement and cheaper prices for customers, over the weekend social media was flooded with concerned opinions.
O2 users repeatedly raised their concerns over Three's customer care. Currently O2 provides UK call centres, but Three is mostly based in India.
One Twitter user said they were only with O2 for their UK call centres, but even if this benefit disappeared they would choose to be with Three.
Aside from having their call centres based abroad, O2 customers may also be concerned about the fact that Three received a £250,000 fine in 2014 for poor complaints handling.
The comments haven't all been bad though. Other customers hoped to gain the benefits offered by the other provider, like Tony Maudsley who wrote:
@O2 Yes. You can offer me no extra charging for using my phone abroad, like THREE MOBILE are doing for their customers!!!

- Tony Maudsley (@TonyMaudsley1) January 20, 2015
While O2's signal capabilities and customer service combined with Three's award-winning features and cheap prices could be beneficial for customers, it remains to be seen how swift and trouble-free a merger of the two networks would be - and that's before considering the competition issues raised by a shrinking market.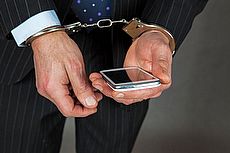 23 November 2017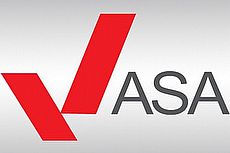 23 November 2017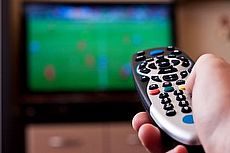 15 November 2017
Follow us or subscribe for FREE updates and special offers