35% of broadband customers in the UK are getting 'WiFi Rage' on a weekly basis, according to Community Fibre.
Community Fibre surveyed 1,000 adults in the UK, and found in the past year, more than 21 million households have suffered 'WiFi Rage'.
One third, 35%, was also found to suffer from slow and unreliable WiFi as frequently as weekly, amounting to almost 9.8 million homes.
'WiFi Rage', coined by Community Fibre for this survey, means to experience anger or frustration as a result of poor broadband speeds or connection.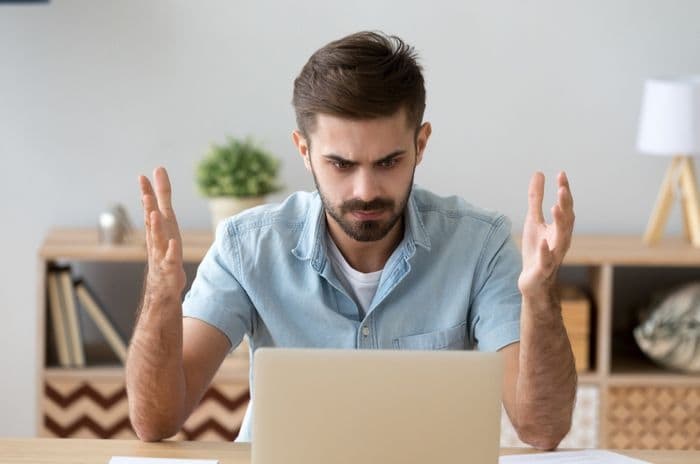 WiFi Rage
76% of households, three quarters, have experienced 'Wifi Rage' in the past 12 months, according to the survey, affecting a total of more than 21 million homes.
The main cause of 'Wifi Rage' is cutting out, or dropped connections, with 36% of people citing this as the contributing factor to their annoyance.
The other top four causes for feeling aggravated by broadband speeds include:
Slow speeds (32%)
Constant buffering and loading (29%)
Inability to access web pages (20%)
Videos not working properly, on either social media or streaming services (19%)
Tackling WiFi problems
While some of these issues may be caused by the wireless network, some could also be down to more serious issues with the connection itself.
However, Community Fibre also point out in their research as many as 33% don't know the difference between a wired and wireless connection, which would make troubleshooting problems harder.
A further 31% were also unaware what their broadband package includes, which is important to know as more providers now offer speed guarantees and some packages even include WiFi guarantees for free as well.
If customers are experiencing slow broadband or problems with wireless coverage in their home, they could be missing out on using these guarantees, which can provide customers with WiFi booster devices, or even money-back and the ability to leave their contract early without penalty.
Community Fibre
Community Fibre, a London based full fibre broadband provider has carried out this research to highlight the number of people who could no doubt benefit from their faster, and more reliable, service.
The provider offers a full fibre to the premises network, with download speeds of up to 3Gb per second available, with their 1Gb plan offering some of the most affordable gigabit-capable broadband in the UK, at just £29 per month.
Community Fibre are only available in the capital however, currently passing over 932,000 homes, and due to expand to a total of 2.2 million by the end of 2024.
Read our full review of Community Fibre broadband.
Improving broadband speeds
Customers who live outside of London, or those who can't yet access Community Fibre, can look to improve their broadband speeds in other ways.
Community Fibre suggest the following steps to improve wireless signal:
Move the router to an open location not obscured by other furniture
Place the router off the floor and away from windows
Don't place the router near a fish tank or other water
Make sure the router stays upright, so signal is sent outwards
Disconnect any unused devices to save bandwidth
Some customers may find they need to extend their wireless network using boosters, upgrading the router entirely can also boost speeds, and trying a wired connection can rule out more serious connection problems that need to be raised with the provider.
Read more about improving broadband speeds in our guide.
Full fibre first
More people could be benefiting from checking speeds in their area before signing up to broadband.
Community Fibre found 37% didn't check the type of fibre connections available to them, meaning some were missing out on full fibre connections and opting for fibre to the cabinet instead, which can be slower and less reliable.
However, BT's recent pricing change to Equinox 2 will mean more broadband providers connecting customers to full fibre where available, even when they purchase slower superfast packages with download speeds of around 30Mb-70Mb.
This full fibre first approach means customers will be getting more reliable connections, even when they choose cheaper plans.