Pro Broadband includes several features to keep households online including wi-fi boosters, 4G back up and access to wi-fi engineers.
For an additional £8 per month, customers can upgrade to Pro Xtra which includes Apple TV 4K and other features.
The introduction of wi-fi boosters follows in the footsteps of other providers like Sky and EE.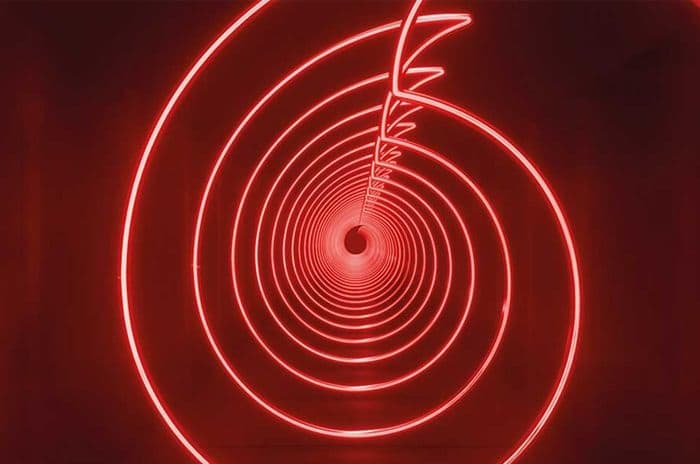 © Vodafone
Pro Broadband
Vodafone Pro Broadband costs £13 extra per month on Vodafone's superfast packages and includes the following:
Super WiFi to deliver signal boosting into every room of the house
Broadband Back-up to provide a 4G connection automatically if the fixed line broadband goes down
Wi-Fi Xperts to proactively monitor and fix customer issues
Faster Fibre Promise to upgrade customers to fibre to the premises (FTTP) for free when it rolls out on to their street
Free Norton anti-virus protection for the first 12 months of the contract and half price for the second year
Customers who take both broadband and mobile services from Vodafone will also still be eligible for the Vodafone Together discount which reduces monthly bills by £3.
There's also another tier of Vodafone's new broadband offer: Pro Xtra. For another £8 per month, this provides:
Apple TV 4K
Apple TV+ free for 12 months
Unlimited landline and mobile calls
Guarantee of no in-contract price rises
If a customer on Vodafone's entry-level Superfast 1 wanted to upgrade to Pro Extra, it would cost them £21 more per month on top of the £22 currently charged, almost doubling the monthly price.
Is Pro Broadband worth it?
On the surface, £13 extra per month seems a lot to pay for what Vodafone are calling "unbreakable broadband".
Two of the main components of their offer can be purchased more cheaply elsewhere, with customers able to purchase mesh boosters to improve their own wi-fi signal at home or use their own 4G or 5G SIM as back-up against their broadband going down.
On this second point, it's worth pointing out the 4G dongle provided with Pro Broadband must be connected to the router to work and can only be used when the broadband is down, so it isn't a perk that can be used elsewhere.
There's also the problem that Vodafone's approach seems to be charging customers for expecting a smooth-running home broadband service.
While no ISP is immune from connection issues, suggesting customers pay more every money to insulate themselves from downtime through the use of an inclusive dongle seems disingenuous.
Vodafone has a long-running issue with broadband complaints, and they have registered the most complaints of any major ISP for five of the last six quarters according to Ofcom's figures.
The option to pay more in order to access support from WiFi Xperts when 50% of complaints against Vodafone in Q3 2020 related to faults, service and provisioning seems to create an unequal tier system for customers.
Mesh boosters
Vodafone is not the first broadband company to offer wi-fi signal boosters and associated systems to customers to help improve signal around the home.
BT were one of the first to do so back in 2018 when they launched their Complete WiFi, and they have since been followed by Sky with their Broadband Boost, EE with their Smart WiFi, and Virgin Media with their Intelligent WiFi Plus.
Mesh booster systems may well improve wi-fi signal around the home, but they do not need to be purchased via broadband companies.
Customers should check if they can find the elements of these deals more cheaply elsewhere or, if they do want to bundle services together, check they're getting a good broadband deal.