Igloo Energy, Symbio Energy and ENSTROGA have all ceased trading with immediate effect.
Between them, they provided energy to around 233,000 domestic customers in the UK.
Those households will now be protected by Ofgem's safety net procedures and a new supplier will be announced in due course.
It brings the number of energy supplier collapses since the beginning of August to 10 - and more may yet follow.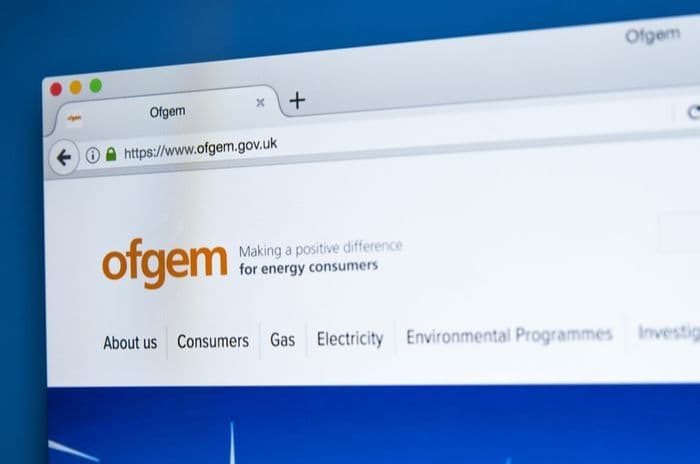 Credit: chrisdorney/Shutterstock.com
Collapses
The latest energy companies to confirm they are ceasing to trade are Igloo Energy, Symbio Energy and ENSTROGA.
Igloo is the biggest name among these with around 179,000 domestic customers while Symbio has around 48,000 and ENSTROGA are the smallest of the trio with 6,000 customers.
We highlighted Igloo and Symbio suppliers to keep an eye on last week when they were named by Ofgem for missing the Feed-in Tariff (FIT) payment deadline.
Symbio has been struggling for a while, missing several regulatory deadlines in 2020 and subsequently receiving a £100,000 fine earlier this year.
The supplier also missed another FIT deadline in August and were ordered by Ofgem to pay £450,000 immediately. At the same time, the regulator confirmed they were consulting on the possibility of requesting cash flow forecast information from Symbio.
Igloo Energy
It was confirmed last week that Igloo were looking for help to refinance, so their collapse doesn't come as a huge surprise.
However, in a statement on their website, the founders pointed out the high price of gas was a short-term crisis and the ongoing climate crisis is much more important. They also say the UK is behind the curve on preparing to battle it.
A separate part of Igloo's business known as Igloo Works, a heat pump installation company, will continue to trade and they will be in touch with customers who have installations booked.
The founders also stated that, while they support the idea of the energy price cap, the way it's calculated by regulator Ofgem is designed to favour large suppliers. They also claim Ofgem resisted requests by challenger firms like Igloo to review how the cap is calculated.
It's the latest criticism of Ofgem from a collapsed supplier recently, with Utility Point also arguing the cap did not cover the costs of supplying energy and highlighting the way the regulator warned them to treat customers carefully during the coronavirus pandemic which then increased their company's debt.
Sector in crisis
The collapse of three more energy suppliers brings the total number since the beginning of August into double figures. 10 providers have failed since 9 August when Hub Energy failed and their 6,000 domestic customers (and 9,000 non-domestic ones) were transferred to E.ON Next.
Since then, we've seen the collapse of PfP and MoneyPlus Energy at the beginning of September followed by Utility Point, People's Energy, Avro Energy and Green.
In total, over 1.7 million customers are being moved from failed suppliers to bigger names, with higher bills to follow for those customers immediately and for all households later.
This is because Ofgem's Supplier of Last Resort (SoLR) process allows firms to claim back costs for absorbing new customers so quickly in a system known as a Last Resort Supply Payment (LRSP).
As an example, after the collapse of Solarplicity in mid-2019, Ofgem appointed EDF as the SoLR for their customers and EDF later claimed £4.2m for taking them on. This included over £3.3m to refund the credit balances left on customer accounts at the time of Solarplicity's collapse.
Ultimately, the costs from failed suppliers are passed on to all customers in the form of higher bills. It remains to be seen how many providers are going to collapse amid the current crisis.