It includes channels dedicated to extreme sports, MMA, snowboarding and eSports.
The new channels will be provided at no extra cost to viewers, although they will be supported by ads.
Netgem TV's ISP partnerships currently include Origin Broadband, Community Fibre and Gigaclear.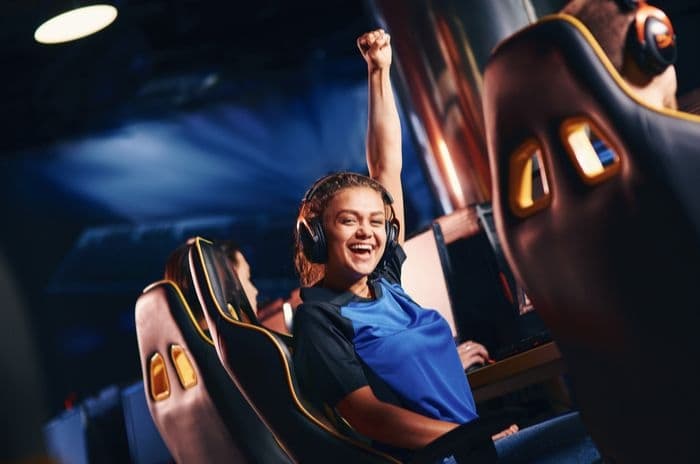 Sports content
Netgem have partnered with SportsTribal TV to improve the sports content offered to their viewers.
The SportsTribal TV model words on an ad-supported model known as Free Ad Supported Streaming (FAST), so it's available to customers in the UK free of charge.
However, the link-up with Netgem allows customers to access linear SportsTribal content through their Netgem box rather than having to stream online.
So far, SportsTribal TV has the following channels listed on their website: For the Fans, Fuel TV, Horse & Country, IGN, Ski TV, EDGEsport, Pac-12 Insider, Lacrosse Network, Sports Grid, World Poker Tour, Poker Night, Hard Knocks, Channel Fight and Extreme Sports.
Customers will be able to watch a variety of sports across the channels including electric motorsports, equestrian sports, skiing, snowboarding, MMA, billiards, adventure sports, eSports and lacrosse.
SportsTribal say more channels will be added in the future and Netgem viewers can expect to receive access to those too.
Netgem TV
These new sports channels add to Netgem TV's credentials as an alternative to the major pay TV services offered by the likes of Sky and Virgin Media.
Netgem brings Freeview services to customers alongside some premium content and access to streaming apps in one place. As such, the service is popular with broadband providers who want to give their customers the option of adding TV to their broadband deal but don't want to go down the fully integrated route.
So far, Netgem have partnerships with around a dozen UK broadband providers including Origin Broadband, Community Fibre, WightFibre, Gigaclear, Pure Fibre and Air Broadband among others.
Customers don't have to sign up for Netgem TV through a broadband provider and it's possible to sign up directly through the company as well.
Changing TV market
Netgem's emergence as a budget rival to traditional pay TV subscriptions comes as smaller broadband providers have changed the way they do things.
Plusnet confirmed in January they were no longer taking orders for their YouView TV service, with existing customers unable to renew or upgrade. In practice, this means the last of Plusnet's TV customers will disappear next year for good.
TalkTalk have also altered the way they provide TV services, scrapping their TV Boosts system in November 2020 in favour of a partnership with Now TV where they offer their TV memberships at a discounted rate.
Even BT TV stepped away from traditional TV packages last year, also choosing to move to a flexible service based on Now TV memberships combined with their own BT Sport channels.
Netgem themselves were long-term partners of BT's subsidiary EE on their EE TV service which launched in 2014 before being scrapped by EE in 2019 as they moved to cement their partnership with Apple TV instead.
So, the pay TV market in the UK looks markedly different to the way it did just a few years ago. It remains to be seen whether Netgem's partnerships with various UK ISPs will prove popular with customers looking for a TV service without the frills of Sky or Virgin Media.