Research from umlaut puts EE ahead of their rivals with an overall grade of 'very good' in their annual benchmarking analysis.
They had superior scores in the Data and Crowd categories and had an overall score of 864 out of 1,000 compared to Vodafone's 820.
Vodafone triumphed in the Voice category and had an overall grade of 'good'.
Both Three and O2 were labelled as 'satisfactory', although Three leapfrogged O2 to take third place with a score of 739.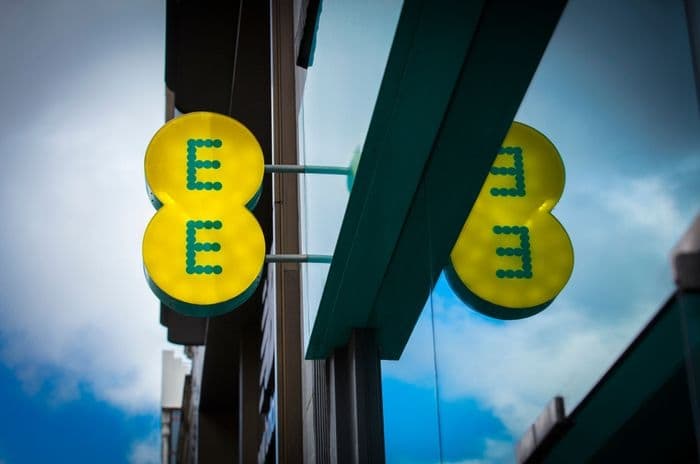 Credit: Electric Egg/Shutterstock.com
Benchmarking
EE has been named as the best network operator for the seventh year running in the 2021 UK Mobile Network Test from umlaut.
This research looks at how mobile networks perform across 19 cities, 46 towns and 10,000km of major roads in the UK to see which operator is best.
EE had an overall score of 864 out of 1,000, making them the only network to be ranked as 'very good'.
They scored 377 out of a maximum of 450 for Data, leading the pack in all five distinct categories:
Cities Drivetest
Cities Walktest
Towns Drivetest
Roads Drivetest
Railways Walktest
On 5G, umlaut noted EE had the highest availability in Cities they tested, an analysis that matches RootMetrics' conclusion from their H1 2021 report published in August.
EE's plan is to expand 5G to 90% of the UK population by 2028 and pass the 50% mark in 2023.
Crowdsourced data also put EE ahead in three categories:
Coverage
Download speeds
Latency
We explore the different methods of mobile speed testing in our new guide to the fastest UK mobile network.
Other networks
Vodafone ranked second in umlaut's research with an overall score of 820 and a ranking of 'good'.
They were actually ahead of EE in the Voice category, gaining better scores in Cities, Towns and Railways.
Meanwhile, Three and O2 had overall scores of 739 and 715, ranking them both as satisfactory.
Three achieved the biggest score improvement compared to 2020's report, although their crowdsourced results were significantly lower than EE and Vodafone's.
O2 improved in Data and Voice, but they still ranked last or joint-last across all Data testing categories.
A closer look at each network's performance in London saw Three and O2 switching places thanks to O2's superior performance in Voice and Crowd results.
Methodology
Annual research from umlaut looks at driving and walking tests in 19 cities such as Edinburgh, Milton Keynes and Darlington.
They also conducted driving tests in 46 diverse towns including Abergavenny, Windsor, Daventry and Armagh along with tests on the nation's major road and railway systems.
Overall, their drive and walk tests covered 17.3 million people and 10,022km with over 370,000 data samples and more than 250,000 voice samples taken.
45% of a network's final score is based on their Data performance and looks at elements such as Web Page Download and YouTube Quality.
Meanwhile, Voice results account for 30% of a network's final score and that looks at things like Call Setup Time and Call Success Ratio.
Crowdsourced data accounts for 25% of the results in umlaut's report. Over 670,000 users provided 2.7 billion samples over 24 weeks during 2021. Together, they helped ensure umlaut's testing covered 99.8% of the UK's population and 99.2% of its built-up area.
Back in 2019, umlaut's crowdsourced data only came from 316,000 users nationwide, so we're seeing improvements in the amount of unique data being provided and, hopefully, this should translate into more reliable data.