Police also made more than 200 arrests in 2020 following 7,800 emergency calls from branch staff.
It brings the total amount saved from fraudsters through the Banking Protocol to £142m, with 843 arrests since its launch in 2016.
Banks and building societies are working with the police on an enhanced scheme to cover attempted bank transfers made through telephone or online banking.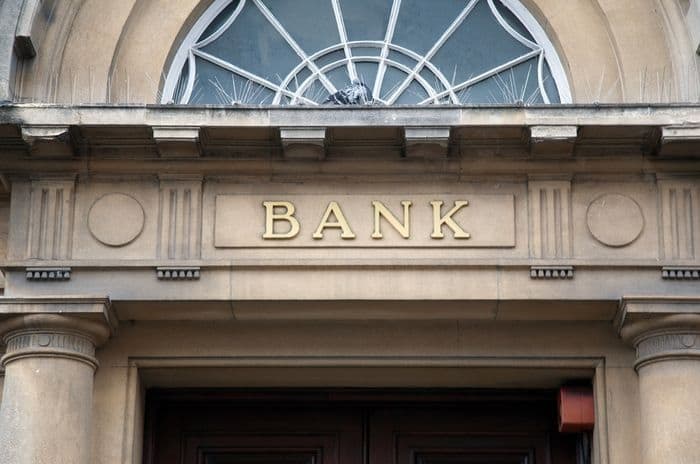 Credit: Kevin George/Shutterstock.com
Fraud prevention
The Banking Protocol works by training bank branch staff to spot unusual in-branch activity which suggests customers may be at risk of falling victim to a scam.
In the first half of 2020, £19m was saved from fraudsters in bank branches, and the latest figures show an additional £26m was protected in the second half of the year.
That means around 30% of the total money protected by the Banking Protocol has been protected in the last year of the scheme and more than 20% of arrests occurred in 2020.
In 2018, less money was protected through the Protocol (£38m), although the average saved per call to the police that year was £8,960.
It's notable that there was an 84% increase in calls to the police in 2020 compared to 2018, suggesting bank branch staff are more confident in using the Protocol to protect their customers from fraud.
Future of Banking Protocol
Bank branch staff have been at the forefront of the Banking Protocol since its launch in 2016, but banks and building societies are working with some local police forces to extend its remit.
24 of 45 UK police forces are signed up to the enhanced scheme which covers attempted bank transfers through telephone or online banking.
With Covid-19 limiting the ability of customers to visit bank branches, protecting vulnerable customers as they conduct their banking activities remotely is of paramount importance.
56% of people reported they had learned to use new technology during the first UK lockdown in 2020, potentially opening up more customers to online scammers.
In addition, research published by Santander in June 2020 showed 56% of customers felt they were more vulnerable to scams during the pandemic and 36% had received more suspicious phone calls during lockdown than they had previously.
That same research found 45% of people would transfer money to a so-called safe account if prompted to do so over the phone by someone purporting to be from the police or their bank.
Protecting customers
As we explain in our recently updated guide to email scams, fraudsters are becoming more sophisticated than ever with the techniques they use to hoodwink customers, and the same applies to offline methods of fraud such as courier scams and rogue trader scams.
That makes the work done by banking staff even more important, and it's reassuring to see police forces working with financial providers to extend this support into online and phone banking.
Another piece of the jigsaw puzzle is reimbursing customers when they are targeted by scammers and are convinced to transfer their money.
This is currently covered under the authorised push payment (APP) voluntary code where nine banking groups commit to refunding some customers who unwittingly transferred money to a fraudster.
The main problem with the APP code as it stands is that only 38% of losses assessed during the first half of 2020 were refunded by banks. This is because it's not a complete guarantee to refund rogue payments, so while £126.5m was lost to such scams between January and June 2020, only £47.9m was refunded to customers.
TSB has their own Fraud Refund Guarantee which pledges to refund every innocent victim of fraud.