It comes as Aviva's 2021 How We Live report reveals 10% of those working from home are operating out of a converted shed or garage.
In addition, 12% of UK adults say they have plans to turn a hobby into a second source of income, which could affect home insurance cover too.
Elsewhere, the survey examined attitudes to green living, finding eco friendly priorities have slipped down the agenda during the coronavirus pandemic.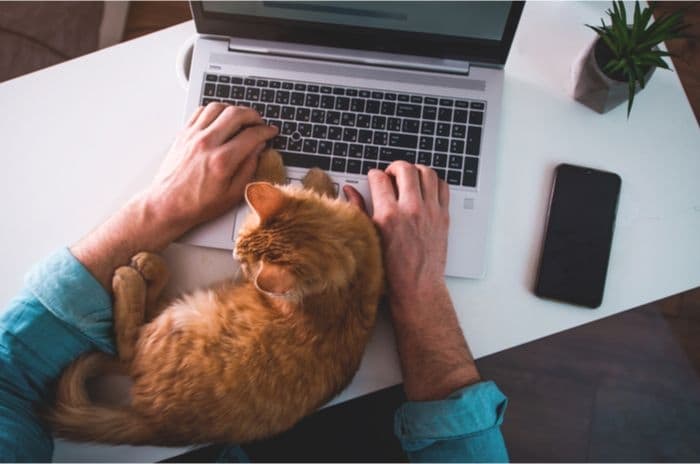 Home working
While the shift to home working during the coronavirus pandemic has largely been supported by insurers, Aviva warn customers should still check their policies to understand the limitations.
For instance, while many insurance policies allow for remote office work at home, other types of work may add extra insurance risks to a property and require additional cover to be taken out.
With 12% of adults now saying they would like to turn a hobby into a second source of income and 8% hoping a hobby could become a career, there may be home insurance implications to consider.
Extra equipment, perhaps those supplied by companies to home workers, could also alter insurance policies.
Read more about contents insurance and getting the right level of cover.
Permanent changes
Aviva's survey looked at whereabouts those working from home were operating from, finding 48% were working from a table or desk in a room usually used for other purposes while 34% were working from a home office in the main house.
10% of respondents were working from a shed, garage or summer house that had been converted to a home office, and another 3% hope to do this in the future.
These locations could pose home insurance challenges, so customers are advised to check their policies before converting and ensure there is effective security in those areas too.
Research carried out by Aviva show many people see working from home as a positive move, with 48% finding it less stressful than being based entirely at another location.
However, there were complaints from 19% about working from home being more stressful because they missed their colleagues, struggled to switch off or didn't have a suitable place to work at home.
Other insurance lines have also seen changes thanks to the pandemic, with cat insurance claims reaching an all-time high and car insurance claims dropping while premiums remained the same.
Green living
Aviva also questioned respondents about their attitudes to greener living, finding that more people called themselves environmentally conscious, yet their actions didn't always live up to that.
21% of people said they felt a lot more environmentally conscious, with a further 31% saying they felt a bit more environmentally conscious.
However, several key green behaviours have decreased between December 2019 and February 2021. These include:
12% reduction in recycling through local bin collections (down to 51%)
25% reduction in avoiding single-use plastic items (down to 36%)
32% reduction in turning down the thermostat at home (down to 27%)
Further questions revealed some products and services used around the home had also taken a step back from being greener with fewer people saying they would like to install solar panels in the future, use wind power to power their home or use sustainable building materials.
The number of customers who would install a smart meter dropped by 5% to 35%, although the number with them actually installed had risen by 2% to 40%.
Learn more about green energy plans and whether they're worth the extra costs.