A record total of £148m was paid out to cat owners following insurance claims as the number of cat owners with cover hit 1.06 million.
Overall, pet insurers processed claims worth £799m in 2020, the equivalent of £2.2m paid out every day.
The average pet insurance claim across was policies was £817, an increase of 2% compared to the previous year.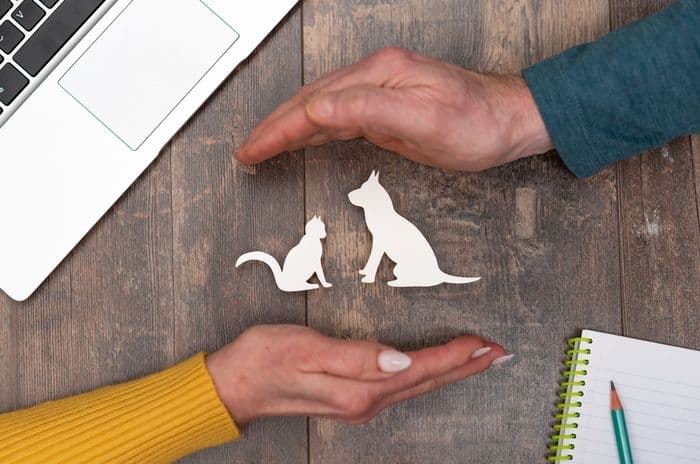 Cat insurance
212,000 insurance claims were made by cat owners in 2020, amounting to a total value of £148m.
This was a 10% increase on the 2019 figure, plus more cat owners than ever before had insurance covering their pet as the figure reached 1.06 million.
Giving examples of claims, the ABI highlighted a £3,770 bill to treat the fractured femur leg bone of a cat following an accident.
Other pets
Overall, ABI figures show there were 978,000 notified claims to pet insurers in 2020.
This amounted to processed claims worth £799m, the second highest figure since the ABI began collating data on pet insurance in 2007 and 80% higher than the figure recorded a decade ago.
On average, the claim value across all types of pet insurance policies was £817. This marked an increase of 2% year on year.
Claims on dog insurance were the most common, with 734,000 claims amounting to a total value of £598m.
Between them, dog and cat insurance claims accounted for £746m of the £799m claimed. The remainder was made up of claims about rabbits, indoor birds and hamsters.
The ABI highlighted the difficult circumstances pet insurers and veterinary practices have been battling with due to the coronavirus pandemic, reiterating that the following guidance to ABI members is still in place until at least 30 April 2021:
Insurers should support customers who need to make a claim during these challenging circumstances
Insurers should work with vets to help customers, ensuring being unable to attend in person due to restrictions doesn't invalidate an insurance policy
Insurers should provide appropriate support if a pet needs a vaccination or health check
Insurers should ensure customers are directed to the most up-to-date information around the Covid-19 outbreak and what impact it might have on their policies
These are practical tips to support pet owners, although they're nothing like the car and motor insurance measures we saw implemented at the start of the coronavirus pandemic.
Insurance market
As we explain in our guide on why pet insurance is a good idea for pet owners, the unexpected bills faced by animal lovers can run into the thousands if insurance cover isn't in place.
There is growing awareness of pet insurance as an important household expense, and it's likely the high number of adopted cats in 2020 contributed to the uptick in cats being covered by pet insurance.
In some respects, pet insurance is a forgotten sibling of home and motor insurance. It wasn't included in the FCA's 2019 review of insurance premiums, for example, and won't be subject to potential loyalty penalty reforms stemming from that.
Yet, as the ABI's own examples show, the cost of one accident for a cat can cost £5,000, even if the average pet insurance claim was closer to £800.
For customers looking at limiting their household expenses in the wake of the coronavirus pandemic, switching pet insurance provider could save money.