It means existing customers of insurers won't be penalised for staying loyal to their home or motor insurance company.
The Financial Conduct Authority (FCA) proposals would see insurers prioritising fairness for all customers over the longer term.
It follows an interim report published in October 2019 that showed customers were paying up to £1.2bn more per year thanks to the loyalty penalty.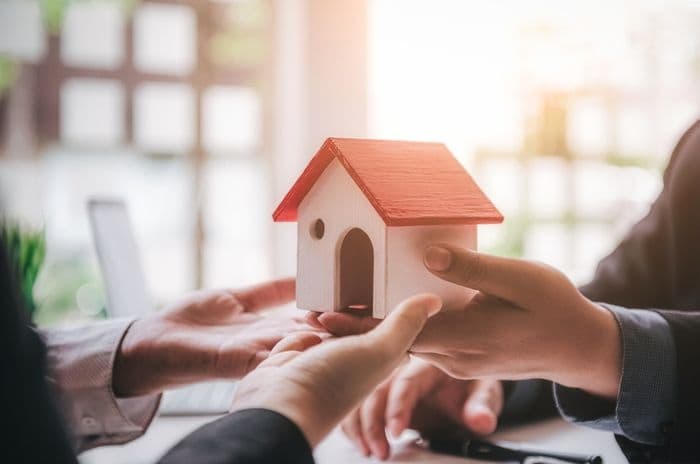 Reform proposals
Insurers would no longer be able to charge customers who were renewing their policies more than new customers were charged for the same coverage under the FCA proposals.
If customers were brought to their insurer through the same sales channel - i.e. their website - the prices would need to be the same for new and existing customers.
Plus, insurers wouldn't be able to gradually increase premiums for existing customers year-on-year in a tactic known as "price walking".
Insurance companies would still be able to increase prices in line with changes to customers' risk levels, but the equivalent price would have to be the same for new customers as well as existing ones.
The FCA is also consulting on:
Requiring firms to consider how they offer fair value to all customers over the longer term
Requiring forms to report datasets to the FCA to check the rules are being followed
Making it easier to stop automatic renewal
If the proposals go forward, they could come into force in 2021.
Loyalty penalty
FCA analysis of data supplied by insurance firms found 6 million policy holders paid higher prices in 2018 than was average for their risk.
They looked at the typical prices offered to new customers and the average paid by customers who had been with their insurer for more than five years:
| Insurance product | New customers | Customers for 5+ years | Difference per year |
| --- | --- | --- | --- |
| Motor insurance | £285 | £370 | £85 |
| Buildings insurance | £130 | £238 | £108 |
| Buildings and contents insurance | £165 | £287 | £122 |
| Contents only insurance | £56 | £138 | £82 |
As the table shows, existing customers are typically paying a large premium for their loyalty to their insurance company.
The FCA estimated customers in 2018 overpaid by £1.2bn compared to the prices they would've paid on average for their risk.
Long running debate
Loyalty penalties have been in the spotlight since the Competition and Markets Authority (CMA) found customers across various industries had lost £3.9bn by staying loyal to companies in 2018.
Action taken in the communications sector by Ofcom now stipulates customers shouldn't be charged more when they reach the end of their introductory contract, but substantial reforms in the insurance sector have been slower to emerge.
The FCA are clear they don't want to stymie the switching market where customers are encouraged to shop around to get cheaper insurance quotes, and they expect their proposals to improve competition in the sector.
They say firms will be forced to compete in more effective and innovative ways, theoretically leading to overall lower insurance costs and lower prices paid by customers.
A key element of their proposals is to increase the transparency of pricing in the insurance industry and to help build trust among customers - something insurance companies should find difficult to argue against even if they don't agree with the precise proposals put forward by the FCA.
The consultation is open until 25 January 2021, with the FCA then intending to publish a policy statement in Q2 2021.