Suddenly losing your possessions can be traumatic, particularly if you have to quickly find the money to replace them.
This is where contents insurance comes in. For a fixed monthly or annual sum, you can ensure your belongings are covered should something untoward happen to them.
There are various types of policy available depending on how much you're willing to spend on premiums and how much your possessions are worth.
As a rough guide, you can expect to pay around £55 per year for the lowest level of cover, and around £100 per year for an unlimited policy.
Read on, or compare home insurance policies with this free-to-use quote search.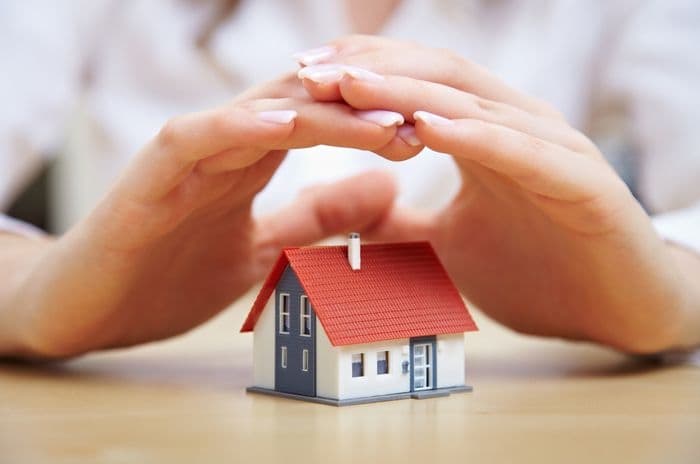 ---
What is contents insurance?
Contents insurance basically covers everything you'd take with you if you were to move house. This includes curtains, furniture, clothes, ornaments, freestanding kitchen equipment, computers and carpets.
It can be bought as a standalone policy or together with buildings insurance as a single home insurance policy.
Contents insurance policies vary in how much you can claim, so you need to make sure you're covered for the full cost of replacing the things you own.
Under-insuring comes with the risk that the insurer will pay less than the value of your possessions.
For example, let's say you take out insurance for £20,000, but your possessions are actually worth £40,000.
If you then come to make a claim for items you say are worth £800, the insurer will be able to argue that, because you've under-insured your possessions by half, they only need to offer you £400 rather than the full amount.
It's also important to remember to update your insurance company if you make new purchases. You may need to increase the overall level of cover, or increase the cover for an individual item.
---
Types of contents insurance policies
There are three main types of policy available: bedroom rated, sum-insured and unlimited sum-insured. In addition providers may further specify how they'll replace possessions and cover for expensive items.
Bedroom rated
This is where the insurer calculates the amount of cover you need based on the number of bedrooms you have.
In practice, most bedroom rated policies offer cover of between £40,000 and £50,000. You should check that this is enough to cover the value of your possessions.
Sum insured
This type of policy requires you to calculate the total value of your possessions yourself.
Unlimited sum insured
This is where all your belongings are covered with no upper limit, thus preventing you from being under-insured.
New for old or indemnity cover
Within these bedroom and sum-insured policies, the insurer may further specify whether they're offering new-for-old cover or indemnity cover.
New for old
New for old policies work on the basis that items damaged beyond repair or destroyed will be replaced with an equivalent new item (or a cash alternative).
However, there are exceptions. Items that suffer from wear and tear are unlikely to be replaced with a new product. Instead, insurers will offer a reduced sum based on the overall use of things like clothes and household linen.
Indemnity cover
Indemnity cover is where insurers pay out according to the current value of your possessions.
This type of cover is rarer and associated with cheaper premiums, but you need to bear in mind that things you paid a lot of money for back in the day may currently be worth very little.
High-worth items
Insurers set a limit on how much they'll pay out for individual items.
Many policies set a single item limit at around £1,500. If you have valuables worth more than this, you'll need to seek out insurers with higher single item limits - some go to as much as £15,000.
Alternatively, you can take out a separate policy for that item, for example bicycle insurance.
It's worth checking if items such as bicycles will be covered, especially when away from the property.
---
What risks are covered?
Although policies vary, most cover certain risks as standard. These include:
Fire, explosion, lightning or earthquake
Subsidence, heave or landslip
Storm and flood
Malicious damage
Theft or attempted theft
Water leaking from tanks or pipes
Falling trees or branches
Television, radio-signal or satellite apparatus breaking or collapsing
Riot
Impact by aircraft, other flying devices, or any vehicle or animal
Oil leaking from heating systems
You may be able to extend your cover to protect against accidental damage to your possessions. This will increase the cost of your premium, but protect you against accidental damage to - for example - home-entertainment equipment, sports gear, or carpets.
According to Barclays, accidental damage accounts for over half of the contents claims enquiries they receive.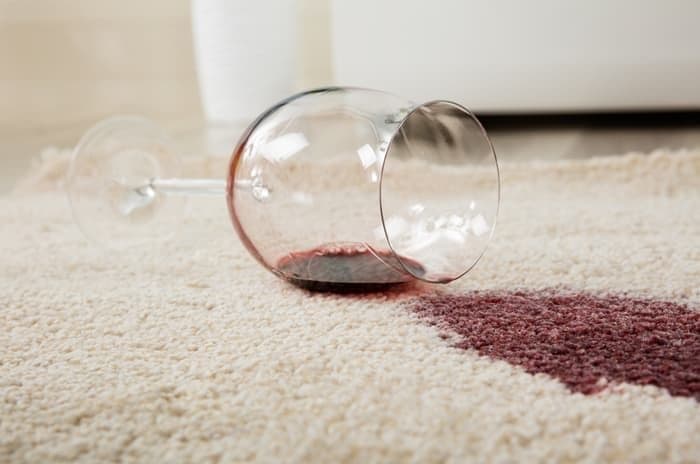 It's sometimes possible to extend policies to cover accidental damage at home.
---
How much does contents insurance cost?
According the Money Advice Service, the average cost of a contents insurance policy is £59.22 per year.
We'll consider a married couple living in a three-bedroom 1920s semi-detached house.
Providers suggest that this size of house has an average contents value of £27,000.
The cheapest three contents insurance policies for this couple cost between £55 and £65 per year and offer cover for possessions worth between £43,000 and £75,000.
| Provider | Premium | Contents cover | Excess | Accidental damage cover? | New for old cover? |
| --- | --- | --- | --- | --- | --- |
| Co-op | £55.51 | £43,037 | £300 | No | Yes |
| John Lewis | £61.79 | £50,000 | £350 | No | Yes |
| Tesco Bank | £65.59 | £75,000 | £350 | No | Yes |
If this same couple calculated that their possessions were worth more like £100,000, then the price of a policy would be between £82 and £160.
| Provider | Premium | Contents cover | Excess | Accidental damage cover? | New for old cover? |
| --- | --- | --- | --- | --- | --- |
| More Than | £82.40 | £100,000 | £300 | No | Yes |
| Intelligent Insurance | £146.83 | £100,000 | £350 | No | Yes |
| Privilege | £157.92 | £100,000 | £350 | Yes | Yes |
Should the couple later find that their possessions were worth even more, they could decide to take out an unlimited policy, which would cost them between £100 and £200.
| Provider | Premium | Contents cover | Excess | Accidental damage cover? | New for old cover? |
| --- | --- | --- | --- | --- | --- |
| TSB | £99.86 | Unlimited | £300 | No | Yes |
| John Lewis | £160.35 | Unlimited | £350 | Yes | Yes |
| now4cover | £199.74 | Unlimited | £350 | No | Yes |
It's worth noting that some policies allow you to adjust the excess amount you need to pay in the event of a claim.
Increasing the excess can reduce your premium, though obviously it will reduce the amount you get should you make a claim.
---
Summary
When someone buys a home, the requirement to have buildings insurance in place normally leads the buyer into taking out a combined policy that includes contents insurance.
Renters aren't typically introduced to the idea of contents insurance when they sign a lease, though they're just as likely to need it.
Taking out a policy needn't cost a fortune. Indeed, the average policy will set you back just £1.14 a week.
Work out what level of cover you need by adding up the value of your possessions, and run a comparison of providers. The home insurance market is fiercely competitive, so there'll be plenty of options.