Although customers were informed that they were straying into an unarranged overdraft, they were not warned they would be charged.
The failings were more acute as 70,000 customers affected were known to have difficulty managing their accounts and were at a higher risk of incurring charges.
It's the second time Nationwide have been criticised for overdraft alert failures, refunding customers up to £6m in August 2019.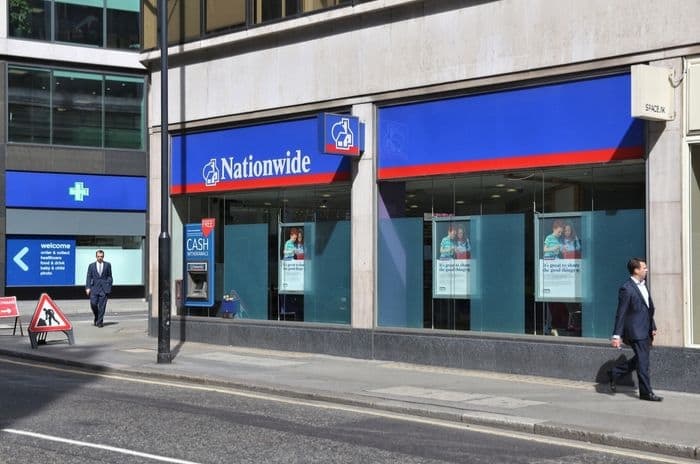 Credit: Tupungato/Shutterstock.com
Overdraft alerts
Under rules brought in back in 2018, banks and building societies should not only warn customers if they're about to go into unarranged overdrafts, but they should also remind them they'll be charged if they do so.
It's the second element of these requirements that Nationwide has fallen foul of by failing to tell customers in their text alerts they'd incur fees.
As customers were known to the building society as struggling to manage their finances appropriately, they were more vulnerable to charges than most and so in need of the explicit warnings the text alerts were supposed to provide.
The CMA ordered Nationwide to refund £900,000 to affected customers, and it has already begun doing so. Nationwide is also undertaking a review of their processes with the assistance of an independent auditor.
Repeat offender
This isn't the first time Nationwide has been criticised for making text alert errors, committing the same offence on 20 occasions after the reforms were introduced in February 2018.
Following an investigation by the CMA, they were directed to refund 320,000 customers up to £6m for the charges incurred when inadequate alerts were sent.
However, while Nationwide has been heavily criticised on both occasions, there are no powers available yet for regulators to fine banks and building societies for breaching these rules.
So, while Nationwide has yet again been found guilty of failing in their duties to customers, they only have to refund customers rather than paying more substantial redress.
The CMA make clear in their ruling that they've requested increased powers from the Government to deal with offenders. They also note that responsibility for enforcing unarranged overdraft alerts has now passed to the Financial Conduct Authority (FCA).
Overdrafts in spotlight
This latest ruling by the CMA reminds banks and building societies of their responsibilities when it comes to text alerts, but overdrafts have been making the headlines for other reasons recently too.
With FCA reforms set to come into force in April that alter the way overdrafts are charged and advertised, banks and building societies have been announcing increased rates.
Nationwide was one of the first banks to alter their rates, increasing them to a flat rate of 39.9% back in November 2019.
Since then, banks including RBS and NatWest have announced rates of a similar level, either based on a flat rate or a selection of rates based on credit histories like Monzo and Starling.
The fact that most banks have announced similar rates when a key element of the reforms was to introduce more transparency and competition into the overdraft market has prompted the FCA to request information from banks about how they set their rates.
Despite these concerns, the FCA has published research showing seven out of ten overdraft users will either see no change from the rate hikes or will be better off as a result.