At the same time, both banks are scrapping daily and monthly fees for overdrafts which may reduce the amount customers pay for using their overdrafts overall.
Unarranged overdraft rates will be brought into line with arranged overdrafts as the banks comply with new rules implemented by the Financial Conduct Authority (FCA).
The FCA hopes to make overdrafts easier to understand and protect the most vulnerable under reforms set to come into force across the industry by April 2020.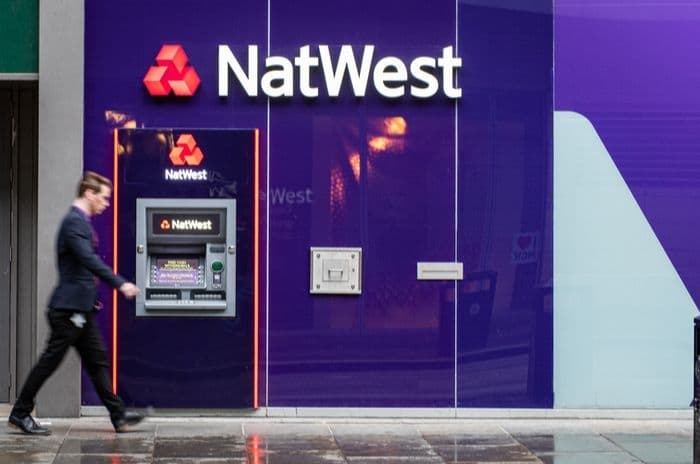 Credit: Simon Vayro/Shutterstock.com
Higher fixed rates
RBS and NatWest customers can expect to pay a fixed rate of 39.49% interest if they're signed up to Select, Reward, Premier Reward, Reward Silver or Reward Platinum accounts.
All these accounts previously had a £6 monthly fee attached along with an interest rate of 19.89%, but the monthly fee will be scrapped under the new system.
High-earner accounts Reward Black and Premier Select will see their overdraft rates alter to 19.49% with no monthly fee attached. This is an increase from 14.89% for the Reward Black and a slight decrease from 19.89% for the Premier Select.
Rates and fees on student accounts won't be changing, although customers with a Graduate account currently paying 17.81% on NatWest accounts or 9.9% on RBS accounts will see this rate increase to 39.49% by the end of March.
What else is changing?
Unarranged overdrafts have historically been more expensive for customers, but these are being brought into line with arranged overdrafts thanks to the FCA's reforms.
So, instead of paying £8 per day for an unarranged overdraft, customers straying into their overdraft without prior agreement with pay the same 39.49% interest rate as their counterparts up to a maximum of £20 per month.
Some accounts also currently have buffers which allow customers to enter their arranged or unarranged overdraft up to a certain amount without paying fees - the majority of these buffers will be scrapped.
This means that anyone entering their overdraft will be immediately subject to the applicable interest rate. The only exception is the Graduate account which will retain a buffer of up to £2,000 depending on the individual's overdraft agreement.
Widespread changes
RBS and NatWest are the latest banks to formally announce their overdraft alterations following others including Nationwide, HSBC, Monzo and Starling.
The announcements by RBS and NatWest mirror those made by Nationwide and HSBC with a focus on a flat overdraft interest rate. Both banks set theirs at 39.9.%, slightly more than RBS and NatWest.
However, digital challengers Monzo and Starling opted to introduce different tiers of overdraft rate which will be based on a customer's credit score rather than setting flat rates.
All these overdraft changes are due to the FCA's determination that overdrafts should be simple and should not discriminate against those using unarranged overdrafts rather than arranged ones.
The reforms were first announced in December 2018 and confirmed in June 2019.
They identify six areas of reform which include the banning of fixed fees for borrowing through an overdraft and the requirement for banks and building societies to price their overdrafts using simple annual interest rates.
Back in 2017, debt charity StepChange found that two million people in the UK were locked in a permanent cycle of overdraft debt.
By December 2018, all banks were required to update their method of showing overdrafts on statements and online accounts to demonstrate that an overdraft is a debt rather than part of their bank account.
Compare current accounts and switch with our free comparison tool.