Almost 15,000 cases were reported to the industry body between January and June 2020.
In total, £58m was lost to impersonation scams in the first six months of the year, an increase of 3% compared to 2019.
£36.7m was lost to fraudsters pretending to be from a customer's bank or police force, while other scammers pretended to be from other trusted organisations.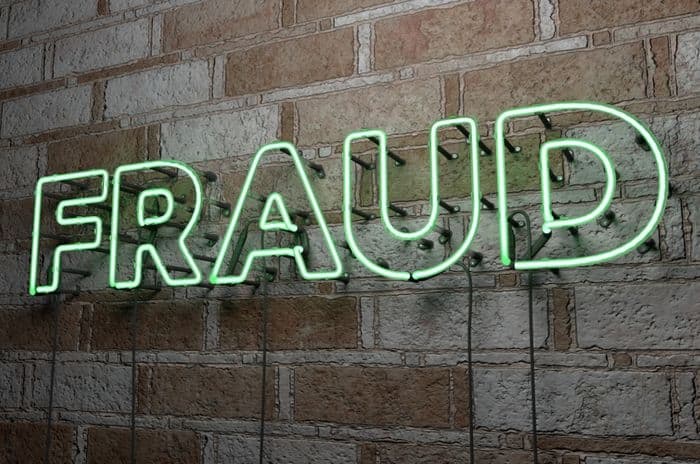 Huge increase
There were 14,950 cases of impersonation fraud reported by UK Finance members between January and June 2020, with 8,220 cases involving fraudsters imitating bank staff and police officers.
This marked an increase of 94% on the previous year, and scammers managed to trick customers out of £36.7m in this way.
A further £21.2m was lost through 6,730 reported cases of fraudsters pretending to be other organisations such as government departments, utility companies and communications providers. This was an increase of 74% on the same period in 2019.
This fraud is a type of authorised push payment (APP) fraud, where a customer is tricked into transferring money to someone that they believe is legitimate.
Research from Santander in June found 45% of customers would move their money to a so-called safe account if prompted by someone in authority.
Tackling APP fraud
Scammers often use information gathered from other sources such as social media and data breaches to convince customers they're a legitimate caller.
Common scams include fake bank staff or police officers telling customers their account has been compromised and instructing them on how to transfer their money elsewhere.
Others may purport to offer government grants or be from government department to encourage customers to make rapid decisions.
APP fraud increased in 2019, with £456m lost to scammers during the year through various types of APP frauds including impersonation scams.
Major names in the banking industry have signed up to the APP Voluntary Code which pledges to refund customers tricked into transferring money to scammers.
While £41m was paid back to customers in the first seven months of the code, this was only 41% of the cases assessed - so there's no guarantee customers will get their money back if they fall victim.
The exception to this is TSB who pre-empted the Voluntary Code by launching their own Fraud Refund Guarantee which, they say, refunded 99% of victims between April and December 2019.
With the APP Voluntary Code set to expire in December 2020 after being extended several times, it remains to be seen whether a long-term strategy to refund victims can be found.
Fraud on the rise
These latest figures on impersonation scams from UK Finance correlate with other data on scams that suggest fraud was increasing in the UK even before the coronavirus outbreak - and that it has soared during the crisis too.
For instance, the number of identity fraud cases recorded by the National Fraud Database (NFD) in 2019 was 18% higher than 2018, contributing to a rise of 32% over the course of several years.
In-branch bank staff prevented customers losing £19m between January and June 2020 thanks to the Banking Protocol while figures from Barclays showed a 66% increase in online scams during the same period.
This included an increase of 49% in the number of investment scams as lockdown made it easier for fraudsters to perpetuate these scams.
Find out more about online scams and how to protect yourself from them.