When am I a new customer?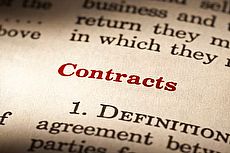 EVER wonder what our broadband, TV or phone provider is up to when our backs are turned?
Too often, faithful customers catch providers offering new flames "better deal action" behind their backs.
Discovering that their package is being touted to new customers for a cheaper price or with better features leaves many loyal customers feeling royally peeved.
So, what can we do if we find ourselves in this bind? Read on to find out what to do if:
1. Cancel and sign up again
I'M a current customer but I want a new customer offer. Can I quit and sign up again?
While it might seem like a good idea, this is almost certainly the worst thing we can do.
Firstly, there is a very high chance it won't work. The likes of Sky, Virgin Media and BT don't shred our files the moment after we ring up and say "toodle-pip".
Cancelling an account then signing up again doesn't automatically make us new customers, and therefore doesn't make us eligible for the offers made available to them. Skip ahead to question two for further explanation.
As well as not counting as switching provider, there are other risks to this strategy.
Any customer cancelling and then signing up with the same provider could face paying fresh installation costs - and as we've said there's no guarantee they'll qualify for a "new customer" deal.
For example, BT told us that anyone who completely cancels their old service will count as a new customer - but note the phrase "completely cancels".
Under Ofcom guidelines, all we usually need to do when we want to leave a provider is give them notice of our intention to transfer - which is now provided in the majority of cases by our new ISP.
Cancelling outright is much more drastic - those with a phone line will find it's completely disconnected, which means they risk losing their number, as well as incurring a cessation or cancellation fee. Then we need to start all over again.
Additionally, customers who are mid-contract could face a hefty bill for cancelling before their minimum contract is up, and for returning equipment such as set-top boxes.
In other words, even if it actually worked, cancelling and re-signing generates enormous amounts of extra hassle and costs.
What to do then...
The best way forward for existing customers is to try to negotiate with the provider.
Ring up and haggle for a better deal. Very often customers unhappy with their lot are successful in getting something to appease them slightly.
After all, the last thing ISPs want is to see us leave.
Plusnet ask existing customers to get in touch if they have seen a better deal elsewhere.
Effective tactics include running a guilt trip about a new customer deal or even threatening to cancel - but only use this last trick if prepared to see it though.
There's more on why - along with a full rundown of how to negotiate with providers - in our guide to haggling.
2. Switch and switch back
I stopped being a subscriber in the not too distant past. Do I count as new?
Unlike those who try to cancel then sign up again almost immediately, people who genuinely have switched provider but then switch back again may be able to get new customer deals.
But it depends on the provider.
Virgin Media told us a new customer is somebody who has not subscribed to their services for at least 12 months.
After that period they're fully eligible for new customer deals.
Sky also say that to count as new, customers must not have been in receipt of any services for at least 12 months. However, those itching to get back on a better deal could be in luck.
Sky have a special department that deals with returning customers, which they ingeniously call the "Returning Customers Department".
In the past they've been known to dangle carrots to former customers in the shape of 75% off TV packages for 12 months.
Therefore, people returning within 12 months, or who have just made it beyond a full year without any Sky services could still be able to get a pretty impressive deal.
3. New customer or household
I'M not a current or recent customer, but someone in my household is. What's the situation there?
Signing up each member of the family for separate accounts with the same online supermarkets has been known to work for money off orders and free delivery.
But it's not known how strict ISPs are about this kind of thing when it comes to year long deals on contracts for broadband, satellite or cable TV.
If a supplier doesn't currently provide services to the property, there shouldn't be any issue for someone who personally hasn't been a customer before, even if someone else in the household has been.
However, consider the following scenario: We come to the natural end of a contract with Sky. We keep the phone line and broadband going but drop the TV package - and then sign up for the TV service again using another occupant's name at the same address.
Sounds a bit iffy, but it depends whether the provider separates customers and households. If there are Sky services already at the property, it might be the case that they won't allow another separate account to be established.
When signing up to a TV, phone or broadband provider there's almost always a credit check - which will likely flag up connections between spouses and addresses.
It's normally better to call the provider in question and try to negotiate a better deal.
Ask for a similar deal to one they've run recently or in the past or have heard about elsewhere, rather than try to pull the wool over their eyes.
What are the new customer offers?
Here are some of the current offers available for new customers from the big four:
Sky
What's on offer?
When you join online for:
Need to know:
Up to 50% off Sky TV bundles
Hurry! Offer ends tomorrow!
30 March 2017
Any Sky TV bundle
18 month minimum term. From £15 setup.


Sky Unlimited Broadband + line rental £18.99/mth for 12 months (then £28.99/mth)
Hurry! Offer ends tomorrow!
30 March 2017
Sky Unlimited broadband
(without Sky TV)
12 month minimum term. £9.95 set-up fee.


Search for more package prices and find out more about Sky in our full review here.
Virgin Media
What's on offer?
When you join online for:
Need to know:
Money off TV, broadband and phone for up to 12 months + free set up worth £49.95
One of Virgin Media's Big Bundles
Save over £180 on broadband and phone + free set up
Virgin Media broadband
(with a Virgin phone line)
Search for more package prices and find out more about Virgin Media in our full review here.
BT
What's on offer?
When you join online for:
Need to know:
£125 BT Reward card with BT Unlimited Infinity broadband
Hurry! Offer ends 10 April 2017
BT Infinity broadband, with or without BT TV.
Upfront costs and 12 month minimum term applies.
£75 BT Reward card with BT Unlimited broadband
Hurry! Offer ends 10 April 2017
BT Unlimited Broadband , with or without BT TV.
Upfront costs and 12 month minimum term applies.
Free phone line installation or reconnection worth £130
With any BT Broadband package
Minimum term applies.
Search for more package prices and find out more about BT in our full review here.
TalkTalk
TalkTalk used the industry-wide move to all-in pricing to completely refresh their packages, offering their three main deals at a guaranteed discount for 18 months.
As such they aren't running any special offers on the main packages at present - but unusually they say that any existing customer who wants to move to the new deal can, as long as they're happy to sign up to a fresh 18-month term.
Those packages are as follows:
Package
Broadband
Contract term
Upfront price
Monthly price
Fast Broadband
Up to 17Mb
Unlimited
24 months
£9
£22.95
for 24 mths,
then £25.50
Faster Fibre
Up to 38Mb
Unlimited
18 months
£30
£27
for 18 mths,
then £32
Faster Fibre (up to 76Mb)
Up to 76Mb
Unlimited
18 months
£30
£32
for 18 mths,
then £37
Search for more package prices and find out more about TalkTalk in our full review here.