Tesco broadband review: a look back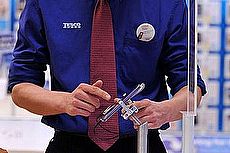 ONCE upon a time Tesco seemed unbeatable. Whatever the product we needed, Tesco were there. That included simple one-size-fits-all broadband provided over the Cable and Wireless network.
But after a few tough years, Tesco seemed to realise they'd spread themselves a little too thin, and started selling off some of their businesses - and in January 2015, some 90,000 Tesco home phone and broadband customers were sold to TalkTalk.
As the two operated on different networks - Tesco Broadband were on a different LLU from TalkTalk - moving everyone with Tesco Broadband across to TalkTalk took some time.
While both offered basic and easy to understand packages, many customers found their tariffs increased slightly at the same time as they lost the ability to collect Clubcard points simply for browsing.
Here we look back at what else kept 75,000 people buying their broadband from the same place as they bought their milk.
Basic broadband and calls
Tesco broadband was only available in ASDL, offering an up to 14Mb service. In practice that translated to speeds of 7Mb for the average household - but they did also get unlimited downloads.
Like almost all budget broadband providers, they required all broadband customers to take their line rental.
This was the package they offered just before they were sold to TalkTalk:
Package
Broadband
Contract term
Total cost/month
Broadband + Evening & Weekend calls
Up to 14Mb
Unlimited
12 months
£17.40 for 12 mths, then £21.40
Upgrading to inclusive Anytime calls cost an extra £5 a month. We told you Tesco kept things simple.
As is still pretty much standard, a wireless router was included free with Tesco packages, and there was no charge for set up.
UK's cheapest?
Their prices were among the UK's lowest, and Tesco were almost always in the top five cheapest broadband deals because they generally maintained a cheap introductory offer reducing the price of their broadband for the first 12 months.
Back then they didn't have to deal with quite as many "free for x months" offers from their competitors. As other providers have had to put up line rental and other costs, "free" broadband has become a much bigger lure. Look at these deals from the other main providers, to see what we mean:
Package
Broadband
Contract term
Total cost
Broadband + Line Only
Up to 17Mb
Unlimited
18 months
£21.50
for 18 mths,
then £30
Unlimited Broadband + Weekend calls
Up to 17Mb
Unlimited
18 months
£23.99
for 18 mths,
then £40.99
Unlimited + Line Only
Up to 17Mb
Unlimited
12 months
£19.99
for 12 mths,
then £27.98
Broadband Unlimited + Talk
Up to 17Mb
Unlimited
12 months
£20
for 12 mths,
then £28.99
Fast Broadband
Up to 17Mb
Unlimited
12 months
£19.95
for 12 mths,
then £25.50
Thanks to the timing of their sale to TalkTalk, Tesco went from being one of the more expensive providers in terms of line rental, at £15.40 a month, to one of the cheaper.
Just before the sale to TalkTalk was announced, the Big Four telecoms providers raised their prices to more than £16, and approaching £17.
But that's not to say Tesco Broadband customers who were within contract at the time they were sold escaped the price rises; their new providers TalkTalk charged more, so they were hit with higher bills the moment their service switched.
They did, however, offer the option of paying for a year's line rental upfront. Not even a year on, the reduced price of £138 looks like a great bargain. Equivalent to a monthly line rental bill of £11.50 a month, it was one of the cheapest upfront options available.
In addition, call costs outside of allowance were fairly priced. They were slightly more generous than other phone providers when it came to inclusive calls, as they lasted for up to 70 minutes rather than 60 minutes.
After that they were charged at normal rates - which varied from 9.0p to 12.5p per minute, with a call set up charge of 14.8p.
Like all other providers, Tesco allowed users to dial 1471 (last number called) and 141 (withhold number) free of charge. They did charge for basic voicemail - accessed by dialling 1571- but at 50p per month, they were among the cheapest of the providers who expect customers to pay for it .
The catch: how is Tesco so cheap?
We've been at pains to point out that Tesco broadband was pretty cheap. As with all budget providers, we need to look at why.
Limited availability
From November 2009, Tesco Broadband ran their home broadband service through Cable and Wireless on what used to be the Bulldog network.
That supplies LLU ADSL2+ to around 900 UK exchanges which means that availability, while fairly extensive, falls short of some of the larger suppliers - TalkTalk, for example, supply just over 3,000.
Those who couldn't receive Tesco Broadband through their own network had the option to sign up for an "out of area" deal, which cost £17 a month plus line rental.
Even for those on the Tesco / Cable and Wireless network, the speeds weren't the best: based on independent results from similar providers, the average users could expect was 6Mb to 8Mb.
Tesco Broadband gave users and the curious an estimate of the speeds they could get through a postcode and phone number search on their site, based on the property's distance from the local exchange and the technology available in the area.
Unlimited small print
The promise of unlimited downloads also had to taken with a pinch of salt. The provider's fair use policy wasn't particularly clear:
Sometimes, it may appear to us that there is an unusual use of the Services (for example, the type of upload/download traffic is out of character with your general usage or the volume or destination of calls changes significantly). If this does happen we may suspend the Services to prevent you from breaching the Acceptable Use Policy...
At one time they did warn "excessive users" that they would need to moderate their use or face being cut off, with 100GB a month being suggested as the cut off point - but this warning was absent from the last version of their terms and conditions.
They also slowed down peer-to-peer services, newsgroup traffic, software updates and network storage traffic at peak times - between 5.30pm and 10.30pm from Sunday to Friday, and from noon until 10.30pm on Saturdays and bank holidays.
They did, however, prioritise gaming and VoIP traffic at these times.
That said, we never heard of any customers falling foul of their fair use policy.
Customer service
We used to warn that as Tesco offered a basic broadband service, that it would be prudent to expect customer service to be similarly basic.
But apart from the comment below, we didn't hear of any outright horror stories about them - and as we cover further below, they seem to have dealt with handing over their customers admirably well.
Clubcard points
Finally, there's one more reason Tesco do things at low prices: to make people use them more, whether by going to their supermarkets, online or through one of their other services - and with the added incentive of Clubcard points.
Their broadband was no exception. They were occasionally known to offer bonus Clubcard points to new customers, but that wasn't the end of it.
Users who entered a Clubcard or e-Clubcard number on sign-up, or through the "your profile" portal afterwards earned one Clubcard point for every £1 they spent on broadband and calls - earning up to 17 a month just for their basic subscription.
Moving to TalkTalk
But they lost that perk the moment their service was switched from the Cable and Wireless equipment to the TalkTalk equipment in the exchange.
They did at least get to keep their Tesco.net email and F-Secure security subscriptions for the duration.
Tesco also provided a wealth of advice in the form of help sheets like this.
And in April, when Tesco Broadband experienced an outage in several parts of the UK, they took to Twitter to reassure customers it wasn't because of the impending move.
Every little helped, it seemed.
We'd love to hear from anyone who was moved from Tesco to TalkTalk to find out how it went - use the comments box below or drop us a line via the feedback box above.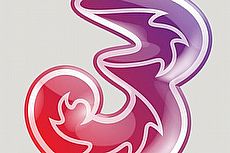 7 December 2017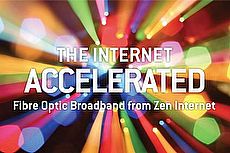 6 December 2017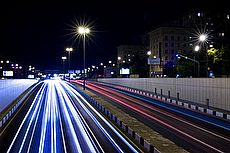 4 December 2017
Follow us or subscribe for FREE updates and special offers