Superfast villages: how did they do it?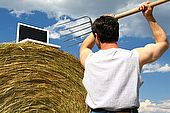 Fast broadband is a real home comfort and superfast broadband is a household luxury, but many locations around the UK are still struggling with dial up.
While the Government is aiming for a universal 2Mb connection by 2015, so far 11.1% of households still can't access 2Mb speeds, and according to Ofcom 1.3% of households can't get online at all.
That's 11.1% of households though, leaving large areas of the UK where there are much less households per square mile without adequate broadband access.
Not to mention the 35% of households who can't access fibre broadband either.
Government schedule and simple lack of access just hasn't been good enough for some rural communities, with a number of villages striking out on their own to build their own superfast broadband connections, some to even rival London.
If you're living in a broadband notspot, while there are alternatives for individuals often these are either expensive or inadequate, so we've compiled this guide to how five of the UK's now superfast villages got connected.
We've also looked at some of the Government backed options too, including the third round of the Rural Broadband Community Fund; which is currently open to new applicants until 24 May 2013.
1. Frilford, Oxfordshire
Broadband speed in Frilford after project: 1000Mb
Superfast broadband delivered by: Gigaclear, FTTP
From April 2013, residents of Frilford in Oxfordshire will start enjoying their new 1000Mb broadband connections courtesy of Gigaclear.
After being left behind by the rollout of fibre broadband from the likes of BT Openreach - often backed by Government funding - residents teamed up with Gigaclear instead.
One resident, Bruce Ballard, runs a small business from his home in Frilford Heath.
"We use ADSL over copper at the moment but [...] it performs badly. We've also found our existing service provider's attitude to outages unacceptable. Until now, suitable alternatives have been either unavailable in this area or prohibitively expensive." commented Bruce Ballard.
"I am delighted that the local community has opted to go with Gigaclear. Gigaclear will give us 1000 Mbps - more than enough to accommodate the needs of the company. It's like opening a door to the future."
The Gigaclear connection provides upload and download speeds of up to 1000Mb and a truly unlimited service.
The connection from Gigaclear is surprisingly cheap, it costs residents just £100 connection, plus a monthly fee starting at £37 depending on how fast they want to go.
On top of that, residents can either choose to lay a fibre cable from the boundary of their property to their home themselves, or pay for an installer to lay this cable for around £85 for a 25-meter installation.
Gigaclear is a privately funded company who specialise in providing the infrastructure of ultrafast fibre to the premises (FTTP) broadband for rural communities.
For villages and rural communities to be eligible for a Gigaclear connection they need to be underserved by another high speed broadband provider, have at least 400 properties and at least 30% of residents need to sign up for the service.
Location also matters however, Gigaclear will confirm this for applicants, but communities need to be within 3km of a fibre backbone provider or an existing Gigaclear community.
To find out more and register your interest visit Gigaclear here

2. Darley, North Yorkshire
Broadband speed in Darley after project: up to 50Mb
Superfast broadband delivered by: LN Communications, Wimax
The tiny village of Appletreewick in North Yorkshire, along with nearby Darley and, amazing name alert, Blubberhouses, now has a wireless community broadband network that delivers speeds of 20-50Mb, not bad for the middle of nowhere.
Local residents with the help of local council, successfully campaigned to secure funding from Government for the scheme, and partnered with LN Communications who provided the private funding and infrastructure.
The new wireless network was first installed in Darley in July 2012, and later rolled out to Appletreewick and Blubberhouses.
The wireless network works by installing signal receivers at high points within the community to provide line of sight connections to houses and businesses in the area.
Once installed, local residents can buy their own signal receivers, a little bit like a mini-satellite dish, to connect to the network.
To join the network residents have to pay a £90 installation fee, which includes the equipment and a professional installer plus a site survey. Wireless routers can also be provided for £50, or residents can use their own.
Residents can choose between 10Mb, 20Mb or 30Mb download speeds, with prices ranging from £14.99, £19.99 and £24.99 a month respectively.
Availability is currently within the Yorkshire and Lincolnshire area. To get in touch with LN Communications and register your interest, visit their website here

3. Hambleden, Buckinghamshire
Broadband speed in Hambleden after project: 6Mb - 10Mb
Superfast broadband delivered by: Village Networks, Wimax
Home of BT chairman, Sir Michael Rake, Hambleden was a complete broadband notspot until March 2010.
Too far away from the nearest exchange for any of the local residents to be able to connect to landline broadband, residents rallied together to raise £25,000, plus £5,000 from local council, to establish a wireless broadband network for the village.
Provided by Village Networks, the new connections cost residents £49.50 for installation including equipment, and £29.50 a month for 6Mb speeds.
Small businesses can get a faster connection of 10Mb speeds for £50 a month.
Without funding subsidy however, Village Networks charges £222 per property installation.
Hambleden's broadband struggle hit the headlines however, when it was revealed that not quite everyone was without broadband in the village.
Sir Michael Rake had been trialing BT's Broadband Enabling Technology, the news of which didn't go down well with residents, some whom BT had quoted as much as £168,000 for a broadband connection.
Village Networks operates throughout Buckinghamshire, to get in touch and see if they can help in your area, visit them here

4. Forest of Bowland and the Lune Valley, Lancashire
Broadband speed in Wray after project: 1000Mb
Superfast broadband delivered by: Self installed, FTTP
Taking matters a little more into their own hands, residents of 8 parishes in Lancashire went a step further by digging channels across fields and laying their own fibre cables.
The project first started back in early 2012, when local residents got together to set up a community led company to bring superfast broadband to the area.
B4RN, Broadband for the Rural North, is a not-for-profit company set up to provide community owned fibre networks to villages in Lancashire.
So far, B4RN intends to connect every property across 8 parishes including Wray, Roeburndale, Tatham, Littledale, Quernmore, Over Wyresdale, Wennington, Melling and Arkholme.
Residents are now starting to be connected, with the first set of homes in Arkholme going live in January 2013, and now enjoying 1000Mb superfast connections.
While BT estimate connections to property in the area often stand at around £10,000, B4RN say by laying the cables themselves they can get that down to just £1,000 per property.
Residents then just pay £30 per month for a seriously superfast 1000Mb connection.
B4RN is currently only rolling out fibre connections to properties within the Forest of Bowland and Lune Valley areas of Lancashire, but for more information, visit their website here

5. Allanton, Scotland
Broadband speed in Allanton after project: up to 100Mb (less through Wimax)
Superfast broadband delivered by: Self installed, Wimax + Virgin Media
Allanton, Scotland is probably one of the best examples of a super tiny village going it alone and connecting their residents to broadband.
With just 10 residents, Allanton was never going to be able to raise enough funds for any private help, so instead they turned to the help of High-Speed Universal Broadband for Scotland (HUBS).
HUBS is funded by Universities in Scotland, and aims to assist rural communities to access the Internet by providing advice, equipment loan, site surveys and technical help.
The project for Allanton made use of a tall church in nearby village Newmains, which was connected to Virgin Media's cable network. HUBS helped to set up a signal receiver at the highest point of the church building to provide a line of sight to residents 5km away.
Each resident then paid £40 for the church installation, plus £10 per month towards the Virgin Media connection, maintenance and use of the church's electricity.
Residents also have to pay for their individual equipment, which costs between £100 and £140 one off.
For more information and to get in touch with HUBS, visit them here

Rural Broadband Community Fund
Last, but not least, let's not forget there is also a lot of funding being provided by Government to help villages and rural communities get connected to superfast broadband.
The Rural Broadband Community Fund (RBFC), worth £20 million, has been set up by Defra and Broadband Delivery UK (BDUK) to provide grant funding for superfast broadband in currently underserved rural communities.
Now in it's third round, the RBCF is currently open to new applications for funding until 24 May 2013.
Eligible applicants to the fund must be able to provide evidence that they are in the 10% hard to reach area, and will also need to fund the project upfront as grants are paid in arrears.
To find out more and register your interest in applying, visit them here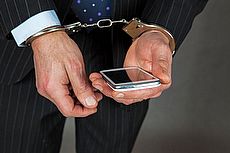 23 November 2017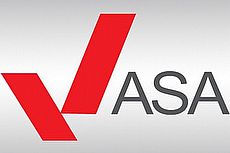 23 November 2017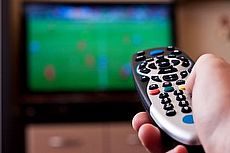 15 November 2017
Follow us or subscribe for FREE updates and special offers