Government to offer broadband vouchers to rural customers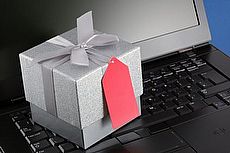 NUMBER 10 are planning to offer rural communities cash vouchers to pay for broadband installations, according to "senior sources" in the Government.
The plans - reported via sources in The Daily Telegraph - are apparently being drawn up by Number 10 as part of a Green Paper (i.e. an outline of policy proposals) on competition in consumer markets, which is set to be published in the spring.
It's believed they're being designed with the aim of covering the final 3% of the UK that'll remain after the Broadband Delivery UK (BDUK) scheme has attained its target of 97-98% by 2019.
However, it's not currently known how much each voucher will be worth, how many will be available, and to what kinds of rural areas they'll be available.
Different technologies
Rural broadband
White space
may be key to 1%
Broadband rollout ahead of
schedule
Could
4G
boost rural broadband?
Superfast villages:
how
do they do it?
As such, the full scale of the rumoured scheme isn't entirely clear. Given the scarcity of specific details, it could either be a small-scale initiative meant simply to complement one of the existing subsidy schemes, or it could be a large-scale programme intended to cover much of rural Britain left unserved by BDUK.
Yet according to a "senior Whitehall source" quoted in the initial report, the new scheme will focus primarily on "insurgent providers using different technologies and ... not relying on fibre".
Added to this, it will also target the kind of rural community with "500 houses in a village", which will have its "parish council [coming] together and [saying] 'we will hear from five providers and choose one of them'".
Taken at face value, these two comments suggest that the new voucher scheme will have more of a limited range, and won't perhaps fill much of the final 3% of the UK or compensate for the recent decline superfast broadband take-up.
For one, the emphasis on "insurgent providers" offering non-fibre technologies indicates a rather niche appeal, if only because BT - who supply a fibre (mainly fibre-to-the-cabinet) network - have recently promised to fulfil the universal service obligation themselves.
Not only that, but the alternatives to fibre networks aren't without their own problems. Satellite broadband, for instance, is open to disruption from poor weather and also subject to latency issues, which mean that the signal weakens with the distance separating the satellite dish from the receiver.
Most villages don't need new vouchers
Because of this, if the vouchers are to be awarded only for non-fibre networks, then their use may very well remain quite restricted, even in relation to the final 3% of the UK population.
That this is a genuine possibility is also supported by the unnamed source's comment on "500 houses in a village." At first, such a remark may make it seem as though the voucher scheme will have wide application, yet it's likely that most villages will already be provided for by the phases of BDUK that cover 95% and then 97-8% of the UK.
For instance, the Office for National Statistics calculate that only 1.3% of the UK population lives in "a sparse setting", with the vast majority of the 18.5% of the country who live in rural areas belonging to "non sparse settings" - of the kind already within the scope of BDUK.
And even if the new voucher scheme is to be tasked with focusing on the 1.3% of the British population in dispersed settlements, it may find that these settlements are too dispersed to make a collaborative voucher scheme work. Their residents may be too far apart and not "communal" enough to effectively band together at the "parish council" and decide on a provider to approach.
Competition
All this might suggest that the rumoured voucher initiative isn't an especially revelatory idea. Nonetheless, two things are worth remembering in response to such pessimism.
The first is that the Government haven't publicly admitted any details yet. We contacted Number 10's press office, yet they understandably refused to comment on a story based on an unnamed source.
Secondly, and more importantly, it has to be emphasised that the voucher scheme's proposal is part of a Green Paper on fostering competition in consumer markets.
In other words, it's not so much about ensuring 95%, 97% or even 100% broadband coverage for the UK, as it about increasing choice in the broadband marketplace.
Indeed, it could even be interpreted as a Government attempt to induce people to sign up with someone other than BT, whose "significant market power" has also come in for attack recently from Ofcom.
It's this aspect of the proposals that makes them interesting, even if they remain to be confirmed by the Government, and even if it's still very much an open question as to whether vouchers for non-fibre broadband would do much to birth a Golden Age in choice.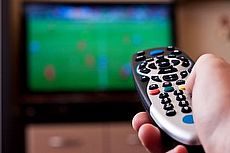 15 November 2017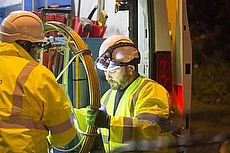 10 November 2017
9 November 2017
Follow us or subscribe for FREE updates and special offers