'White space' may be key to final 1% of UK internet coverage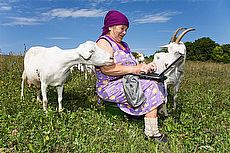 ©iStock.com/Vikulin
NOMINET and Broadway Partners have brought so-called White Space internet to the Scottish isle of Arran, raising the possibility that the technology may be used to cover the final 1% of the UK with a broadband connection.
Even though White Space is a new technology, it works by sending internet signals over the gap in radio spectrum that first arose when the UK made the digital TV switchover in 2012.
Through such retooling of this spectrum, the Isle of Arran is now able to enjoy speeds of between 25Mb and 35Mb, after having been stuck with downloads of up to 6Mb at best.
And yet, as promising as this technology seems, there's still little info as to the cost of the White Space rollout in Arran, raising questions as to whether its coverage can be extended outside of the small island.
Progress
Judging by performance, however, it certainly seems more than sufficient to help meet the Government's universal service obligation (USO) of 10Mb by 2020, which has roughly 9% left to go before being realised.
It works by using the dormant radio spectrum that, cushioned between digital TV bands, prevents them from interfering with each other.
And while trials conducted in 2012 by BT met speeds varying from 8Mb to 24Mb from a station 2km away, the technology has progressed since then to provide speeds of a maximum of 35Mb.
Yet it's not only the speed increase that has made Nominet and Broadway Partners' offering more likely: in 2015, Ofcom gave permission for White Space to be used commercially.
Sales
With this legal blessing, the two firms - a domain-name registrar (Nominet) and a rural broadband consultancy company (Broadway Partners) - are now selling 25Mb and 35MB White Space broadband to Arran's 5,000 inhabitants at £25 and £35 respectively, with installation costs running to £200 per premise.
Yet since the first installations were made in June 2016, only 25 households have signed up for the service they're offering, raising question marks as to whether White Space broadband will ever become a more widely available product.
However, in communication with Choose, a Nominet spokesperson affirmed that they also plan to bring the technology to rural Wales, although they as of yet have no definite timetable as to when this will happen.
It all depends on the success of the venture in Arran, and so far there's little indication of just how successful it can expect to be.
Satellites and latency
And added to this uncertainty is the disinterest of BT in using the technology, even though they'd trialled it in previous years.
In speaking with Choose, a BT spokesperson explained that Openreach "think on demand fibre, wireless and satellite will be the most likely potential solutions for the final 1-2%".
In other words, they don't expect White Space Broadband to be a part of this final 1-2%, notwithstanding their ongoing trial on the Isle of Bute in collaboration with the University of Strathclyde.
This may be no big issue for people in areas that have never had any halfway serviceable broadband before, yet it's worth highlighting that satellite broadband, for instance, has a few potential flaws.
The first is its high "latency", which in lay terms means how much time it takes signals to physically travel from transmitter to receiver.
With fibre or ADSL broadband this can be as much as 100ms, yet with satellite broadband it can reach 600ms.
This still mightn't sound like much, yet it's enough to make video games and other applications lag for the user, almost to the point of being unusable.
And if they're unusable, then it's tempting to say that satellite doesn't provide fully fledged broadband as such, but some restricted substitute.
Worse still, even for those services that don't suffer latency issues, satellite broadband often comes with strict data restrictions that can leave the user surfing the web at 64Kb if they surpass their monthly limit.
By contrast, White Space Broadband suffers no such data or latency issues, and is even capable of passing through solid walls, something which satellite cannot do. This makes it ideal for serving rural populations scattered over a wider area.
Nonetheless, even though it's almost perfect for the hardest-to-reach areas, it's comparatively limited speeds - as well as the degradation of these speeds over distances of 2km - means it'll only ever remain a niche product at best.
And since BT believe they "can get fibre broadband solutions to almost 99% of UK homes by the end of 2020", it's only 1% of the population at most who will ever use it to connect to the web.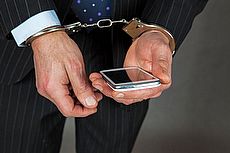 23 November 2017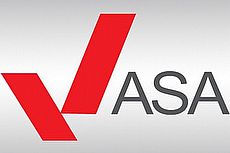 23 November 2017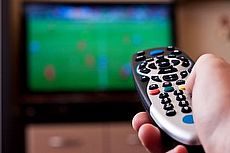 15 November 2017
Follow us or subscribe for FREE updates and special offers