How to turn your TV smart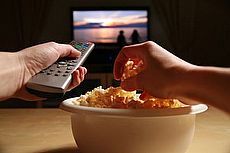 How smart is your TV?
If the answer is 'not very' you may well have been tempted to shell out hundreds or thousands for a fancy new Smart TV to stream live TV, get movies on demand and access all your applications.
But, although many Smart TVs are great, if all you want is to get your old 'dumb' TV online, you can do it much more cheaply.
Turning TVs smart
A Smart, or Connected, TV is just a TV that has internet access, usually received through wi-fi, built into it.
They're basically simple computers that can load applications that are useful for watching shows - like iPlayer, 4OD, Netflix - as well as games and applications that aren't normally suited for a big TV screen, like browsers and social media.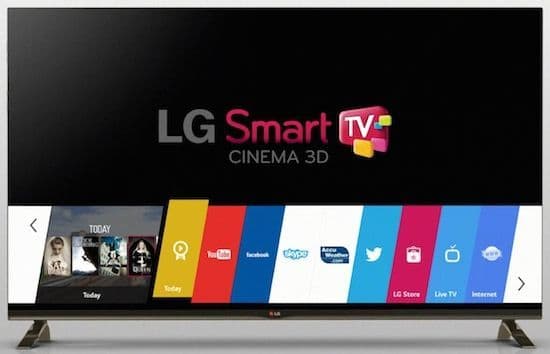 SOURCE: LG.
So to smarten up your dumb TV all you need is an external source that can connect it to the internet and, ideally, process the information it receives in a way that is simple and useful once it's on your TV display.
The classic way to do this is with a set top box (skip ahead). That costs from just £10 to several hundreds of pounds if you want lots of space for recordings and extra features.
Another option is a streaming stick (skip ahead), which is basically a HDMI dongle that plugs into the back of the TV and to get you streaming.
It's simple, portable and won't clutter up your house.
Finally, a really cheap option is simply to connect your TV to your laptop or computer (skip ahead).
All you'll need for that is a cable that fits both the computer and the TV.
Three ways
Here's more detail on those three ways to get connected.
1. Set top boxes
The obvious way to get your TV online is get hold of a wi-fi enabled set top box.
This is not, or at least doesn't have to be, an expensive option.
For example, the Now TV box is just £9.99 (including postage) through their site and a bit more through Amazon, with a three month subscription to the Movies or TV show streaming included.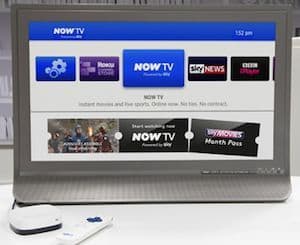 With the box, TVs can access:
On demand: BBC iPlayer, ITV Player, 4oD and Demand 5.
News: from BBC and Sky.
Applications: like Spotify, Facebook and Flickr.
Now TV pay per view: Entertainment is £4.99 a month; Movies is £8.99 and
Sky Sports is £6.99 a day.
If you want something similar but at a step up, Roku have some good options.
Their most recently released Roku 3 box includes all the catch up above, plus an app for Netflix and for Now TV on a swish, well laid out programme guide and with an advanced remote that doubles as a motion controller (like a Wii remote) and a gaming pad.
Apple TV is a slightly different proposition that basically allows users to get all the content from their Apple devices up on the TV.
The Airplay features allows users to stream content from other Apple devices like iPhone and iPads instantly and in high quality wirelessly and to view other content like photo and video.
At £99 (reduced to £79 as we write this) it's significantly more than the Now TV but it's worth it if you're an Apple devotee and you already buy or rent iTunes content.
Finally, pay TV subscriptions from the four big broadband providers - BT, TalkTalk, Sky and Virgin Media - all come with great set top boxes from YouView, with the first two, and Tivo with Virgin Media. Click through to our guides on the right to find out more.
2. Streaming sticks
If you don't want the fuss and muss of a set top box, another good option is a streaming stick.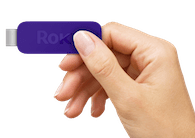 They're very small: just a little bit bigger than a USB dongle and plug into the HDMI output in the back of any dumb TV.
Roku's streaming stick, which has just become available in the UK, basically does the same job as their box.
Just like the box, once it's plugged in, users can start streaming from more than 750 'channels' of movies, TV episodes, music and news, all in up to 1080p HD, plus access to applications, all controlled by the advanced Roku remote.
Roku are at the top end of the streaming stick market. Their stick is currently about £50.
If you want to pay less there are plenty of simpler options.
The other big name is the Google Chromecast, which is £30 at the moment. It works with all of the major platforms -Android, iOS , Windows and Mac - and basically throws up any content you have on your computer, phone or other device up on the TV.
Similarly, the JUSTOP Android stick can put all of your Android apps up on the TV. It doesn't include a controller, though.
3. Connect your computer
Finally, there is one more way to put content from your computer up on your TV: connect is with a cable.
To do this you're going to need to take a look at the inputs on your computer and your TV to see what you're dealing with.
Most likely, both will have a HDMI input in which case all you need is a HDMI to HDMI cable.
Some older computers might have a VGA cable instead. In that case, you'll need both a VGA, for the screens, and a audio cable to plug into your 3.5mm audio jack to get the sound running from the computer to the TV.
It's also slightly different if you have some Macbooks. To save space, Apple use a Mini Display Port instead of a HDMI so you'll need a converter cable in that case.
To set up all you need to do is plug it in to both the TV and the computer, turn both on and, on the TV, find the menu option for external inputs - HDMI and turn to that channel. Your computer home screen should appear on the TV.
The downside to this option is that it's difficult to use your computer and the TV at the same time.
You can set up your display to two screens, so that you could watch a video on the TV and continue to use your computer but you're attached by a cable so that might be impractical.
For occasional streaming without any bells and whistles, however, this is by far the cheapest option. Most of these cables aren't more than £5.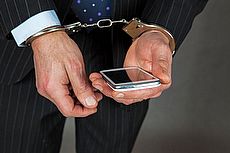 23 November 2017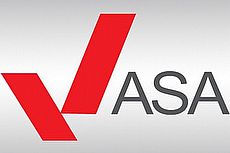 23 November 2017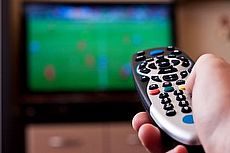 15 November 2017
Follow us or subscribe for FREE updates and special offers