Which are the best credit cards for travel?
Like teenagers on a school trip, most debit and credit cards become very different beasts as soon as they step outside the UK.
The credit card that rewards us so kindly on its home turf - by allowing us to pay off purchases interest free, for example - might charge a fee of at least 2.75% on every purchase abroad without any rewards for our trouble.
An everyday debit card could be even worse: some charge up to £1.50 on every purchase, on top of any non-sterling transaction fees.
ATM withdrawals are also expensive.
As in the UK, most credit card providers charge us for cash withdrawals and the transactions accrue interest at a much higher rate than purchases. Unlike the UK, though, debit card providers may also do it too, often charging a fee of around 3%.
Such shenanigans mean that, for most of us, a decent credit or debit card for travel is as much a holiday essential as a bottle of a sunscreen and a raffia donkey.
The best cards for travel
However, like the perfect sunscreen, finding the perfect credit card for travel takes some deliberation if we want to avoid getting burnt.
There are few, if any, cards that can cover all our normal transactions abroad at the cheapest rates and offer travel extras such as insurance to boot.
Some do a fair job of multitasking but we've set out the cards available in groups to reflect the fact that it's a good idea to work out the main benefit we're looking for - whether it's 0% commission on use abroad (there's more on this here) or free travel insurance - and look for that first.
Skip ahead to find some of the currently available deals for:
It's also worth noting that, while the best debit and credit cards for travel are generally the cheapest option for use abroad, prepaid travel cards may be easier to get hold of in a hurry. Click through for our guide to prepaid travel.
Good for: purchases on card
There are quite a few credit cards that charge 0% commission on purchases made abroad:
Note that with the current accounts offering free use abroad there may be eligibility criteria to meet; these are listed in the next section.
All of the credit cards above are frequently cited as some of the best for travel because they charge 0% commission fees on purchases worldwide.
To see what that actually means, let's look at just one of them in more detail:
The Post Office credit card is a good example of how 0% commission (that is, no non sterling transaction fee) doesn't necessarily mean good rates abroad across the board.
For example, cash advances are a bit of a blind spot. As in the UK, cash advances abroad are currently subject to a 27.9% p.a. variable interest rate, plus a 2.5% fee (subject to a minimum of £3) and with no interest-free period, so they're best avoided altogether.
And, since November 2010, it's not been possible to "preload" the card by overpaying on the balance to get around cash advance fees that way.
It's worth nothing that there is another option for 0% fees on use abroad, not listed above because it's a bit of an oddball:
Nationwide's Select credit card is only available to people who have one of the building society's current accounts. This other credit card does offer commission-free spending abroad - but we have to earn it.
For every qualifying transaction in the UK, cardholders will earn 20% of its value to spend with a 0%-fee abroad - so for every £1 we spend at home, we'll earn 20p of fee-free spending.
The amount we can spend abroad without incurring charges will be shown on our account statement, and it's well worth taking note of before travelling: any purchases made abroad over the "earned balance" will be charged a 2% fee.
For those of us who don't have an account with Nationwide, there are plenty of better alternatives available.
Good for: ATM withdrawals
If we want to be able to get money out when abroad without being stung, there are a few options:
Cumberland Building Society customers with one of their Plus current accounts will get a debit card that charges no fees whatsoever wherever they travel in the world.
Metro Bank used to be just as generous, but since March 2014, their current account customers have had to settle for being able to use their cards free of charge in Europe only. The full list of fee-free countries is here.
However, current account holders will need to meet the requirements of the accounts to take advantage of these rates: Cumberland Plus account holders need to live in the building society's operating area and pay in at least £750 a month or keep the average balance above £1,000, or pay a £2 a month account fee.
That limits its usefulness to those in the north west of England and south west of Scotland, where its 34 branches are based.
Metro Bank has a limited number of branches too, concentrated in the south east of England.
There's another oddball we should mention here: the Santander current accounts, which allow free cash withdrawals to be made in Spain - if we use the right card:
It used to be that whatever kind of card we had from Santander, cash withdrawals in Spain were free of charge. From May 2017, that's still the case if we make the withdrawal with a Santander Visa debit card, but account holders who only have a cash card will be charged the following:
Transaction fee: 1.5%, subject to a minimum of £1.99
Currency conversion: 2.75%
This is most likely to affect Santander's Basic Current Account customers, who are given a cash card for withdrawals, and a Visa debit card that they must top up before they can use it for spending of any kind.
The credit cards, as is their nature, are a little more complex.
The Creation Everyday credit card (cost of credit) makes the cut because it doesn't charge a fee for cash advances - and while it charges interest on withdrawals, it's at a fairly low rate and only charged until the advance is paid off in full.
That's unlike the Halifax Clarity credit card (cost of credit), which is still a good pick but needs to be used carefully. There's no fee for cash withdrawals, but they're charged at a slightly higher rate of interest than with the Creation card - and that interest will continue to accrue while there's any kind of balance on the card.
Let's look at the Saga Platinum credit card in more detail.
The card offers a 0% rate on non-sterling transactions, and charges interest of 19.61% on cash withdrawals. But withdrawals have the same standard interest-free period as purchases do - so it's possible to pay off the whole balance interest-free.
The downside is that there's still a fee (2% of the cash advance, minimum £2) but as it's interest-free as long as we pay off the balance in full, it still beats most other credit cards.
It is, however, only available to those aged 50 and over, so anyone who hasn't quite reached their third age will have to look elsewhere.
Good for: Travel extras
After gaining themselves a reputation for being bad value - and, in the worst cases useless to the people they were sold to - packaged bank accounts are gradually provoking a little less suspicion and sometimes proving themselves quite useful.
The big complaint was that they were frequently sold to people who weren't eligible for the products included with them, but since 2013 Financial Conduct Authority regulations have meant banks must be much more careful about explaining each product's eligibility to potential customers.
There are now a good selection of packaged bank accounts offering travel insurance - we look into what exactly the cover and the details to check in this guide - but here are two good examples of the kind of insurance it's possible to get with a packaged bank account:
Nationwide FlexPlus (more details) : Worldwide travel insurance including winter sports cover. £10 monthly fee for holding the account
Barclays Bank Basic Bank Account (more details) : Worldwide travel insurance (no winter sports coverage) with the Travel Pack add-on. £10.50 monthly fee for the add-on
However, while the insurance offered with bank accounts is comprehensive, it's still worth being wary of credit cards that offer some kind of travel cover beyond replacing a lost card: credit cards have a tendency to offer travel accident insurance instead - explained here - which is not the same as full travel insurance.
As we explain in our full guide to bundled travel insurance the devil is in the detail - age limits differ from package to package, and some include winter sports and family members even when they're travelling separately, while others are much stricter. Always be careful to check insurance policies in full before assuming everything's covered.
Having given that warning, however, we should note that many of these policies do offer a rather good amount of cover.
Again, as with any packaged account, paying a monthly fee is only worth it if we can make proper use of the included benefits, and even then similar standalone insurance products may be available for less elsewhere.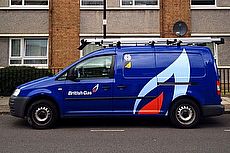 21 November 2017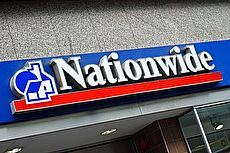 16 November 2017
13 November 2017
Follow us or subscribe for FREE updates and special offers