Vodafone call for consultation into BT G.fast plans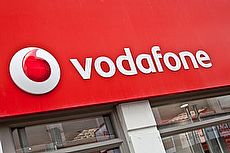 Vodafone have written to Ofcom in demand of a consultation into BT Openreach's plans to upgrade their existing broadband network using G.fast technology, complaining that Openreach don't have a "blank cheque" to proceed with such an upgrade.
In a letter seen by the Financial Times, Vodafone argued to Ofcom that BT had broken binding rules regarding the rollout of future network deployments.
They therefore called on Ofcom to launch a full consultation into the planned G.fast upgrade, with the possibility of a legal challenge hanging over any un-consulted rollout.
And regardless of whether a consultation or a legal battle ensues, the introduction of G.fast is likely to be delayed by at least several months as a result, thereby undermining Openreach's plans to provide their customers with ultrafast speeds at a superfast price.
War of the ISPs
Vodafone's challenge is yet another salvo in the barely concealed war between BT and their rivals over the fate of Openreach, the broadband network which provides the majority of the UK with its internet connection.
Part of the Fix Britain's Internet campaign, Vodafone have a clear interest in disrupting the operations of Openreach, all with a long-term view to seeing the network structurally - rather than legally - separated from BT.
For several months now, they and other rivals of BT - Sky, TalkTalk, Three UK - have been arguing that such a separation is precisely what's needed to save the UK from a dysfunctional broadband network that's not as fast as that of other developed nations.
Speaking last year, Vodafone's head of competition and regulatory affairs, Matthew Braovac, said, "We want to see a separate Openreach whose business is selling network connectivity and access for all".
By contrast, BT have counter-argued that their investments have brought superfast fibre broadband to 91% of the UK.
And while this coverage is almost entirely on the basis of comparatively slower fibre-to-the-cabinet (FTTC) broadband, BT have also committed to upgrading the latter using G.fast technology, which will enable it to reach speeds more typical of fibre-to-the-premises broadband.
They've pledged £6 billion towards equipping "most of the UK" with this technology, yet for Fix Britain's Internet and Vodafone this commitment isn't good enough, since they regard G.fast as an inferior stop-gap measure on the road to "pure" FTTP broadband.
Not good enough?
In addition to simply wanting to undermine a rival and gain greater sway over the network they use, this is why Matthew Braovac wrote to Ofcom.
We call on Ofcom to discharge its legal duties ... rather than just accepting BT's vision of an entrenched G.Fast offering over existing, ageing copper lines
Matthew Braovac, Vodafone
In particular, he reportedly complained that regulations Ofcom set in 2009 demand a full consultation whenever a major upgrade to Openreach's network is planned, and that they don't grant Openreach a "blank cheque" to do whatever they want with their network.
And while Vodafone have refused to comment on his comments and the letter in detail, they have explained the motivations behind in it.
A spokesperson for them said, "We believe the proposed roll out of G.Fast is not going to deliver ultrafast broadband to many areas which don't already have it, will not improve existing quality of service issues or enable other operators to provide innovative services."
In other words, even though the letter argues that Openreach have not followed due process in going ahead with plans for G.fast without a consultation, the main motive is that Vodafone fear G.fast won't be good enough.
They (and presumably their co-members of Fix Britain's Internet) fear G.fast won't be fit for the future in which it will be rolled out.
As such, they're now urging "Ofcom to discharge its legal duties and carry out a proper consultation into this issue to ensure the UK gets ... the future-proof fibre networks it needs".
In response, an Ofcom spokesperson confirmed they'll look into the issue, saying, "We are aware of Vodafone's concerns and will consider them very carefully."
Delays and uncertainty
This assurance alone confirms that there'll be at least a minor delay to Openreach's plans to make G.fast generally available, although as yet there's never been any specific date as to when the technology will move beyond the trial stage.
Yet if Ofcom agree to a consultation, or if they don't and Vodafone launch legal action, then the delay to G.fast could be delayed by many months, if not longer.
And if it's delayed, not only will it make the technology seem less state-of-the-art at its launch, not only will it endanger BT's plans to bring G.fast to 10 millions homes by 2020, but it may very well throw the future of Openreach and BT into even greater uncertainty.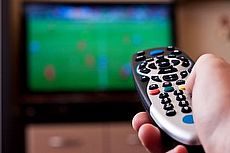 15 November 2017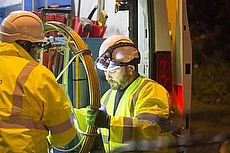 10 November 2017
9 November 2017
Follow us or subscribe for FREE updates and special offers