TalkTalk buy Tesco and Virgin customers, but sell those off-net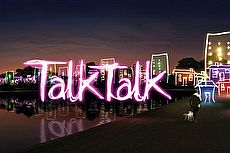 TalkTalk have sold their off-net customer base, shortly after buying in a whole bunch of new customers from Tesco Broadband and Virgin Media.
Some 75,000 Tesco Broadband customers and a further 20,000 phone-only customers will find themselves being moved across to TalkTalk over the coming months.
That's on top of the 100,000 off-net Virgin Media customers - the remnants of Virgin National - who TalkTalk bought in November 2014.
However, some of these new customers could be included in the roughly 108,000 households that TalkTalk have just sold, meaning they could face more than one provider change in the next few months.
Some quick background
Very few ISPs provide coverage across the whole of the UK.
The network built by BT and now maintained by Openreach is split between BT's own wires and fibre, and that used by other providers such as TalkTalk and Sky - known as the local loop unbundled network (LLU).
If a provider's LLU doesn't cover a particular area, they may still offer their services to people living there - but it'll be at a higher price, and it'll actually be BT's service resold under the other provider's name.
In the case of the thousands who wanted Virgin Media but didn't live in areas covered by the provider's completely separate cable network, this resold service was what they subscribed to under the name Virgin National.
Anyone getting such a service is an off-net customer; these are the people whose custom has been sold.
It's reckoned that off-net broadband subscriptions made up only about 4% of TalkTalk's customer base, and that the majority of the old Tesco and Virgin customers will be inside TalkTalk's LLU.
For those who aren't, however, there's the possibility - as mentioned above - that they'll be moved twice this year.
Rural users left out
Last year, when TalkTalk put its off-net base up for sale, it said it wasn't going to extend its LLU any further, because the remaining exchanges serve too few people to justify the costs involved.
TalkTalk's services in Wales, Scotland, and Northern Ireland, and a large part of England north of Blackpool are noticeably absent outside the larger towns and cities. In addition, the network is patchy in the southwest and Anglian regions of England.
In essence, the customers TalkTalk is selling are those in more rural locations, where provider choice is already poor and the service available is noticeably slower.
With BT being the main contractor for the Government's efforts to get superfast - and, in some areas, basic - broadband coverage across the whole of the UK, it looks likely they'll become the default provider, if not quite the provider of choice, for those in off-net areas.
That said, TalkTalk's off-net customers have been sold to Fleur Telecom, a very new part of Daisy Group. Daisy is a business-only broadband provider, and it looks as though Fleur has been created specifically to provide residential service for TalkTalk's old customers.
Why sell up?
The sale is part of a programme called Making TalkTalk Simpler. The company says it will "deliver significant ongoing customer and financial benefits" - not least because existing subscribers will no longer have to subsidise the less profitable off-net group.
TalkTalk's LLU is the largest in the UK, serving more than 3,000 exchanges and some 4.2 million households.
Of these, 3.7 million take the provider's broadband and phone service, while 1.3 million take TalkTalk's Youview-based TV service as well.
In November, at the same time as it announced it had bought Virgin National, the ISP revealed details of its new partnership with Telefonica, marking an end to its deal with Vodafone.
Under the conditions of the agreement with Vodafone, TalkTalk's mobile virtual network wasn't allowed to develop or offer 4G services, but the deal providing services on the O2 network will allow it to expand into the new market.
It also launched a truly bundled mobile deal for its Plus TV customers, offering a cheap basic sim free to those customers who take the more expensive TV package.
Worth mentioning briefly is that with Tesco Broadband came the Blinkbox on demand service. With Netflix having recently launched on TalkTalk, customers will soon be able to choose between subscribing to that, or paying on a per view basis for the new service.
It's clear TalkTalk are upping their game in the light of the numerous deals, sales and developments across the media industry.
Winter sales
BT are set to buy EE, creating a mobile, phone, and broadband giant with a strong TV offering; Sky have announced plans to launch their own mobile phone service - also using O2's network - from early in 2016; Three are in talks with Telefonica to buy O2 in the UK.
TalkTalk mention in their most recent financial results that churn - the number of customers leaving them for another provider compared with the number joining from someone else - has dropped to its lowest level in three years.
Most providers find churn is highest among customers who take just one or two services, so focusing on getting people to buy more - adding fibre to their broadband, or subscribing to the TV or mobile service on top of that - makes for a more stable, profitable customer base.
But increasingly it means that ISPs are focusing on the "haves" at the expense of the "have-nots" - and in the case of off-net customers, those who simply can't.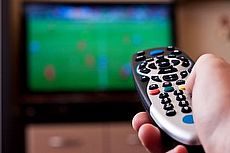 15 November 2017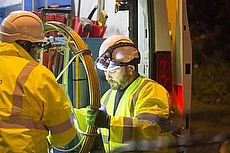 10 November 2017
9 November 2017
Follow us or subscribe for FREE updates and special offers