Record £117m fine for Lloyds over PPI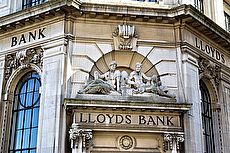 ©iStock.com/whitemay
LLOYDS Banking Group have been fined a record £117 million by the Financial Conduct Authority (FCA) for the way they handled PPI complaints.
The fine relates to how Lloyds, Bank of Scotland, and Black Horse dealt with complaints received between March 2012 and May 2013.
During that time they assessed more than 2.3 million complaints relating to PPI and dismissed some 1.2 million out of hand - many wrongly.
It also turns out that Lloyds told complaint handlers that PPI sales had been "compliant and robust", despite knowing there had been issues with the sales process.
Millions - and billions
This latest fine somewhat dwarfs the £20.7 million penalty recently levied on Clydesdale Bank for similar errors.
A record at the time, it reflected the fact that Clydesdale Bank had ignored documents proving customers had a right to compensation, then falsified documents and information provided to the Financial Ombudsman Service (FOS).
But Lloyds Banking Group had a much bigger share of the PPI market.
They've put aside £12 billion to deal with the fall-out from the PPI mis-selling scandal; consider that British banks as a whole assigned a total of £25 billion to cover the episode and we get a good idea of how big Lloyds's role was.
From that £12 billion, £710 million has been earmarked for the 1.2 million customers affected in this instance.
A review into those 1.2 million rejections - and other claims dating back to 2011 - began later in 2013 following the start of an investigation by the Financial Services Authority, who have since been replaced by the FCA.
Lloyds say about 90% of those affected have received redress by this point, and the remainder should get any compensation owing by the end of June; the FCA is working with the bank to ensure that affected customers will be contacted directly.
Overriding principle
For their part in the earlier days of the mis-selling scandal, Lloyds say they were dealing with up to 60,000 PPI complaints a week - but that on investigation they were finding that almost a third of those complaining had no PPI policy with any of the Banking Group's members.
So, as mentioned above, those dealing with the incoming complaints were told to assume the PPI selling process had been "compliant and robust" unless they were told otherwise - referred to as the "overriding principle".
But Lloyds admit they "did not do enough to tell complaint handlers where they should not rely on this assumption".
The FCA say Lloyds also didn't tell complaints handlers about "known failings" with PPI sales "during the relevant period".
As a result, some complaint handlers dismissed customers' personal accounts of what had happened when they were sold the policy, or used the "Overriding Principle" as reason not to fully investigate the complaints they received.
The FCA's Georgina Philippou says this is unacceptable:
"Customers who had already been treated unfairly once by being mis-sold PPI were treated unfairly a second time and denied the redress they were owed."
Selling off the bank
The fine comes the same week the Government committed to selling off more of the £13.6 billion public stake in the banking group.
When the Government stepped in to bail out the banks in 2008, it put £20 billion into Lloyds Banking Group, giving it 41% ownership.
In late 2013 it began to release shares onto the market gradually, with the result that the taxpayer now has just a 19% share in the bank.
Since December 2014 alone, this staggered sale has recovered £3.5 billion - but now the Government wants to speed things up a little, with plans to sell another £9 billion of stock by the end of 2015.
So there are plans to offer a £4 billion chunk on the retail shares market. Small investors will be able to buy between £250 and £10,000 of shares, at a discount of at least 5%.
The end?
It's tempting to hope this fine will be the conclusion to a particularly horrible chapter of British banking history.
But as we reported in April, we're a long way from drawing a line under the whole saga.
The FOS have said they believe PPI will account for more than half of their workload this year, and it'll make up the majority of their cases for some years to come.
At the same time, Standard and Poor's said they believed the four big UK banks would incur fines and charges of at least £5.3 billion over PPI in the next two years.
It's not just PPI either.
There are still concerns about how financial institutions sell all manner of products to us - the FOS say there's been a strong rise in complaints about packaged bank accounts.
Again, this is nothing new - in 2013 Lloyds were fined £28 million for issues with the use of incentives to boost sales in general - the problem has simply been overshadowed somewhat by PPI.
Meanwhile investigations into international rate fixing have produced some impressive fines over the past year or so, with more expected. Again, there's a familiar name among those punished.
Last year Lloyds were fined £218m by the FCA and US regulators for their part in the international rate rigging scandal - although Barclays managed to make that look like small change last month when they were issued with a £1.53 billion penalty for rigging the foreign exchange markets.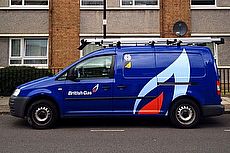 21 November 2017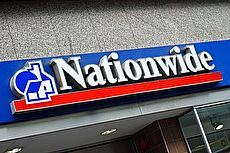 16 November 2017
13 November 2017
Follow us or subscribe for FREE updates and special offers