The financial regulator fined Lloyds Banking Group £28,038,844 today after uncovering serious problems with its sales practices.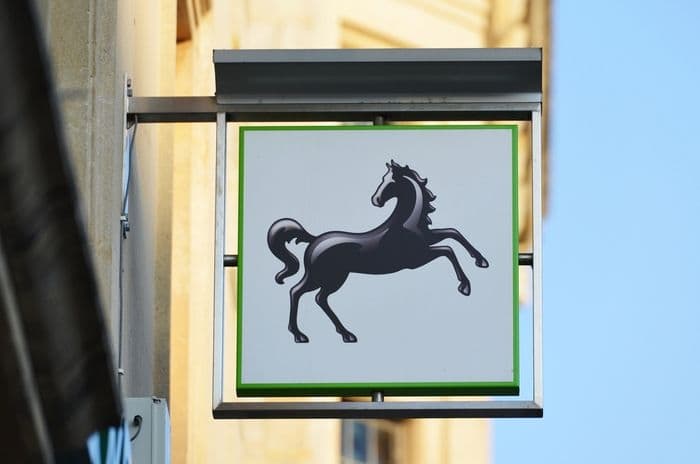 Credit: 1000 Words/Shutterstock.com
Lloyds TSB and Bank of Scotland branch employees were subject to incentives - from cash bonuses to threats of demotion if sales were poor - that resulted in widespread mis-selling, the regulator said.
"We expect firms to put customers first - but firms will never be able to do this if they incentivise their staff to do the opposite," the FCA said.
Consumer redress on the way
The FCA investigation looked at all sales practices between January 2010 and the end of March 2012.
As a result of poor sales incentives in that period, the regulator said, many customers were sold products that they didn't really want or need.
Most sales were of investment products like stocks and shares ISAs or, unsurprisingly, protection products like critical illness cover or income protection policies.
Lloyds are currently carrying out an investigation to identify and compensate some of the customers that were sold inappropriate products.
However, this process looks at just a tiny number of overall sales during this period that may have been influenced by employee incentive schemes.
It is focused on 420 'high risk' advisers working at the banks: that's just 12% of all the advisers working under incentive schemes.
The review is in its early stages but, so far, Lloyds have earmarked 54% of sales as potentially unsuitable.
Investigators will soon start contacting the customers involved to assess whether the sales really were unsuitable. Overall, they expect this to be the case in just 14% of files they review.
As you can see, in this period thousands of people were sold products by employees working under these incentive schemes.
| Bank | Number of products sold | Number of customers sold to |
| --- | --- | --- |
| Lloyds TSB | 630,000 | 399,000 |
| Halifax | 380,000 | 239,000 |
| Bank of Scotland | 84,000 | 54,000 |
The vast majority won't be compensated.
As part of their judgement, the FCA noted that it wasn't possible to strip Lloyds of the financial benefit derived directly from the breach - for example, by ordering them to compensate all consumers affected - because it isn't practicable to quantify what that benefit was.
The rot is, in other words, too deep.
Incentives: what's so bad?
Today's fine is the largest ever imposed by a regulator for retail sales failings.
"It has been too easy, for too long, for those selling or giving advice to be motivated solely by the rewards on offer to them, rather than how to enrich their customer," Martin Wheatley, Managing Director of the old regulator, the FSA, said in a speech last year.
Yet many products we buy all the time - from mobile phone contracts to magazine subscriptions - are highly likely to be sold by an employee that is receiving a commission for every sale or a bonus for high sales, with or without real salary in each case.
The financial services sector, as always, does tend to take things to extremes, however.
In one mis-selling case the regulator has uncovered in the past, for example, a firm was operating a 'first past the post' bonus scheme which gave staff £10,000 if they were the first to hit a sales target.
In one case of PPI mis-selling the regulator has uncovered, again in the past, sales staff could earn 100% of their basic salary if they sold PPI to at least half their customers.
If they failed to reach that 50% mark, the staff would get no bonus at all.
Today's announcement revealed that Lloyds had pretty much been using every trick in the book to incentivise staff: from a 'champagne bonus' of 35% of annual salary for meeting one target to a salary scale based entirely on sales.
In addition, the difference here is not only that the types of incentive encouraged employees to take more and more risky behaviour but that the products they were selling could cause consumers real financial harm: an unsuitable investment could lose you all your money, after all.
Incentives schemes make a big difference to firms bottom lines, however.
One 2005 study (Rao et al) estimated that if the average company were to switch from commission to salary, they'd lose about 30% in revenue.