2.5 million to have their PPI cases reassessed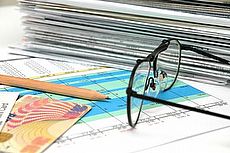 TWO and a half million people who were mis-sold payment protection insurance (PPI) and then either denied compensation or given too little will have their cases looked at again, the financial regulator said today.
The Financial Conduct Authority (FCA) said that in 2012 and 2013 regulators noticed that the number of claims being upheld or given the maximum amount of compensation fell sharply.
Could it be that the banks were seeing fewer legitimate cases as consumers rushed for their PPI redress cash?
No
Well, actually, no.
In fact, it was the credit card provider and bank complaints teams that were acknowledging their previous bad behaviour.
At the end of late 2012 the average uphold rate, the proportion of cases that the banks judged to be genuine and worthy of compensation, had fallen to 60%.
Remember, that's the average: some firms were upholding a far smaller proportion of their PPI cases.
That changed when the regulator got involved in 2013 but by the that time thousands of people had already had their claims unfairly dismissed.
It's these people, two and a half million that the regulator believes were worst affected by poor complaints handling at some of the UK's biggest banks, that are due to get a second shout from today.
Due a second look?
The banks will be contacting those PPI claimants who were worst affected by poor service individually.
There's no need to get in touch. The banks will reopen claims automatically and get in touch with their former customers directly.
The FCA haven't set a timescale for reopened cases but if you think you might be affected expect a letter saying that your final outcome has changed in the next few months.
This action from the FCA should also be a reminder that anyone who made a PPI claim and was rejected or rejected in part has the right to take their case to an independent adjudicator even if their claim wasn't settled in the period this new order covers, 2012 and 2013.
The adjudicator, the Financial Ombudsman Service (FOS), will look at the case for free and could make the bank pay up if they find the decision was unfair.
They can look at any cases where the final decision was sent out less than six months ago.
Learning from the Ombudsman
Looking at statistics from the FOS over the past few years shows clearly that the banks were handling complaints seriously poorly.
Around the end of 2011, a staggering 88% of complaints about PPI were being overturned on appeal and the banks made to pay up even through they'd ruled that they didn't need to.
FOS figures also show that procedures have been improving a bit, though.
In late 2012 the FOS were overturning 60% of cases relating to PPI in favour of the consumer and by late 2013 that had dropped to 56%. The FOS regard 50% as a more or less healthy rate.
Even more lessons learned
The FCA also took today to admit that they have learned lessons on how to give out compensation from the PPI scandal.
Although a lot of the issues were fairly unique to the case of PPI - remember those court cases that dragged on and on as the banks defied the regulator, customers and their advocates? - the FCA notes that "subsequent programmes have had clearer outcomes, hard deadlines and are more direct, making it easier for those affected to get the redress they're due."
Well yes. Except that one of those success stories - compensation for mis-sold insurance from CPP - is set to pass its deadline on Saturday even though thousands of former customers are still due redress.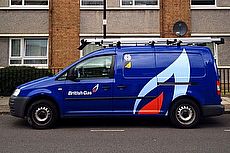 21 November 2017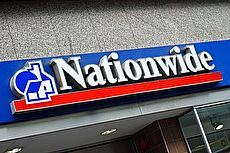 16 November 2017
13 November 2017
Follow us or subscribe for FREE updates and special offers