Lloyds Group halts PPI sales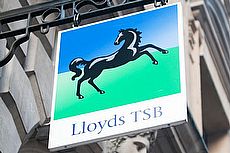 ©iStock.com/code6d
LLOYDS Banking Group has stopped selling controversial Payment Protection Insurance (PPI) with its financial products.
PPI is designed to ensure that consumers can continue making repayments on borrowing products when sickness, serious accident, death or unemployment would have otherwise led them to default.
The move will affect all borrowing products, including credit cards and personal loans, sold by the Lloyds group members: HBOS (Halifax and Bank of Scotland), Cheltenham & Gloucester and Lloyds.
Lloyds Banking Group, which is 41% owned by the Government, will instead provide its customers with a generic leaflet about PPI, produced by the British Bankers Association.
Why the halt?
Lloyds' halt on sales of payment protection insurance is the latest development in an ongoing saga which has seen all of the biggest UK banks accused of mis-selling.
A report published by the Competition Commission discovered last year that the vast majority of PPI policies were signed at point of sale, when a customer took out a loan, credit card or mortgage.
Many consumers were unaware that PPI was a competitive product that could be bought from other providers, the commission said.
In May, then, the body banned the selling of PPI at point of sale. Providers must now wait at least seven days before offering borrowing customers their cover.
Barclays appealed the proposal (the final verdict is expected soon), a decision Lloyds Banking Group initially seemed to support, although their decision to halt the sale of PPI altogether seems to point in the opposite direction.
So why the halt?
In a statement, Lloyds suggested that it was regulation and loss of profit, not admitting fault in the mis-selling scandal, which had prompted them to act.
"This move reflects the uncertainty around the regulation of PPI sales and processes," the banking group said in a statement.
"The group believes further changes in regulation will make it uneconomic to continue to offer these products in their current form."
'Huge victory for consumers'
Consumer sites have been instrumental in driving those who believe they were mis-sold a PPI policy to make a complaint to their financial providers.
In the three months leading up to the end of June, the Financial Ombudsman Service (FOS) is expected to announce, an average of 149 people a day have made an official complaint about PPI.
That's up from 135 complaints a day on average during the last financial year.
That's a formidable number of people complaining considering that the ombudsman is a complaint adjudicator of last resort: only accessible when consumers have been unable to resolve their complaint with the bank after an eight week period.
Consumer groups point to the fact that not only are thousands being referred to the ombudsman, according to their annual report 89% of PPI cases are resolved in favour of consumers.
"Lloyds decision to stop selling PPI is a huge victory for consumers," said Which? Chief Executive, Peter Vicary-Smith.
"Hopefully, other banks will follow suit and we'll finally see the back of this poor protection product."
Martin Lewis of Moneysavingexpert agreed. "This is a quite astonishing move," he said.
"This insurance has been scandalously mis-sold for years, leaving many consumers in misery.
"Frankly we're jumping for joy at this news and hope the other big banks follow suit."
Time to recoup lost revenue?
Whether consumer groups will continue celebrating in the longer term, however, remains to be seen.
The banks will, at the very least, need to recoup the revenue they would have otherwise earned from the multimillion pound PPI industry.
Certainly Lloyds group's statement today suggests that they are more concerned with securing profits on insurance products in the future than they are with paying back those who have been misleadingly or incorrectly sold PPI.
Most of the UK's biggest banking brands appear to be in the same boat.
For example, HSBC stopped selling PPI alongside their loans and credit cards in 2007 but the bank still sells more general payment protection products.
If consumer claims for policies continue, meanwhile, financial institutions will also need to recover from a serious, and unexpected, loss in what they had previously considered the profits of their PPI businesses.
If that turns out to be the case, banks may choose to recoup the lost money from consumers, experts have speculated.
Banks may be forced to raise interest rates, swap PPI for other insurance products sold alongside borrowing or come up with an entirely new wheeze in order to get past the restrictions placed on lenders by regulators.
Lloyds recently changed their overdraft charges, for example, another growth area for profits.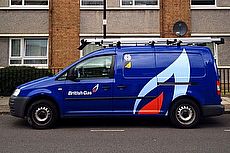 21 November 2017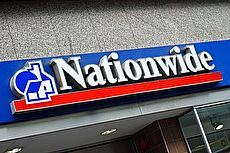 16 November 2017
13 November 2017
Follow us or subscribe for FREE updates and special offers