FCA asks for views on selling our annuities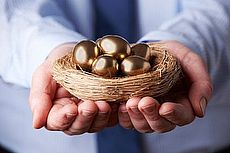 ©iStock.com/MachineHeadz
THE Financial Conduct Authority (FCA) are consulting on how to best protect some five million pensioners who will be able to sell their existing annuities come April 2017.
Before last April, most pensioners had little choice but to buy an annuity - a product designed to provide a fixed income for their remaining years - despite their not always offering the best value.
But in March last year, the Government announced that those who had purchased an annuity before the pension freedoms came into force would be allowed to sell them on without the tax penalties they currently face for doing so.
The FCA expect around 300,000 to take advantage of the chance to sell, and have outlined a number of rules they say should govern the new market the sales will create.
The consultation period lasts until 21 June 2016.
Risk warnings
Under the FCA's proposed rules, firms involved in the sale of annuities will be required to give specific risk warnings to sellers at the earliest opportunity.
These would alert people to potential problems they could face, such as budgeting miscalculations that result in their former pension pot being emptied too soon.
Research from the Institute for Fiscal Studies (IFS) suggests that many people of retirement age underestimate how long they're going to live.
The FCA are also concerned that pensioners will be targeted by fraudsters keen to relieve them of their newly acquired wealth.
The number of invest-your-pension scams has been increasing since last year's reforms were introduced.
Those with reduced mental capacity are more at risk in this respect, as the FCA say they are more likely to sell their annuities. They may also be encouraged to do so in order to pay off any outstanding debts.
Getting good value
A key issue in the newly formed annuity market will be price; namely, how sellers can be sure they get a good deal.
No-one can be sure yet how the market will fare - it all depends on how many buyers opt in. Too few and the price sellers can command will be relatively low.
In any event, the FCA are proposing that those making an offer for a seller's annuity income should present their offer alongside the "replacement cost" of the annuity income, i.e. how much it would cost if bought new on the open market.
They also say that any quotes for annuity incomes should not be conditional on some other event occurring, such as the seller committing to buy another insurance product.
Rather than trying to tie people into a single sale, the FCA say that those involved in the trading of annuities must encourage people to shop around for the best offer from the outset.
Upfront charges
While annuities themselves aren't particularly well regarded in terms of transparency, the FCA are keen that the market for selling them should be.
To this end they say that sellers should be protected from both hidden charges and conflicts of interest.
Their proposals would require brokers to set out any charges upfront and agree them with the seller, rather than being paid commission from firms acting as buyers.
The FCA say that buyers and brokers should also inform the seller of any other costs, such as charges for medical examinations, and any fees likely to be charged by their current annuity provider.
As some have already pointed out, fees for medical examinations may discourage people from shopping around - primarily because they could potentially be required for every quote.
Tom McPhail, the head of retirement policy at Hargreaves Lansdown, said that these fees coupled with other charges and transaction costs "could easily absorb 10% or more of the value of the annuity", which may "put a lot of people off".
Seeking advice
The FCA say many of the potential pitfalls for sellers could be avoided if they are instructed from the outset to seek regulated financial advice or guidance from Pension Wise - the Government service offering free, impartial guidance on the pensions freedom choices.
This will be particularly important for those looking to sell an annuity income stream above a certain value, to be set by the Government, as these people will be required by law to seek appropriate financial advice before proceeding with the sale.
The FCA's most recent market figures suggest that just 37% of annuity customers used a regulated advisor between July and September 2015.
Use of the Pension Wise service has also so far been relatively lacklustre.
Nevertheless, the Government plan to legislate to extend Pension Wise's availability to those interested in selling their annuity income.
They have also said that all buyers and brokers in the market will need to be authorised by the FCA, and that all transactions will fall within the scope of both the Financial Ombudsman Service and the FSCS - thus providing sellers with some additional measure of protection.
Using the money
Those who do decide to cash in their annuities will have a number of options open to them.
Many will be keen to take advantage of the ability to consolidate various separate pension funds they've amassed through the years.
Rather than have lots of separate annuities paying small sums, they will be able to sell off the ones they don't want and use the money for something else.
Some will use the money to help out relatives or dependents, while others might make a series of investments.
Alternatively, they could simply invest the lot in another annuity - though there's mounting evidence that pension firms are in a race to the bottom in terms of rates.
An investigation by the Daily Mail found that all insurance companies had cut annuity rates, with some dropping "by up to 17%".
For their part, firms such as Prudential say that the rates have been "adversely affected" by a combination of low interest rates and "reduced sales volumes".
While the numbers investing in annuities has indeed fallen - by more than half since the pension reforms were introduced - the trend was short-lived, and they are now again the most popular method of using our pensions.
Whether this means providers will up their rates again remains to be seen, and will likely depend on how many cash in their annuities next year.
In the meantime, the Government have said that, for most people "retaining their annuity will be the best choice as it provides a regular, guaranteed, income for life".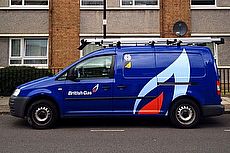 21 November 2017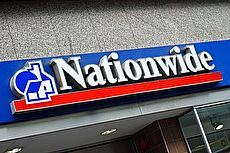 16 November 2017
13 November 2017
Follow us or subscribe for FREE updates and special offers