'Invest your pension' scams on the rise
©iStock.com/g-stockstudio
THE number of older people being targeted by scammers is increasing, as crooks take advantage of reforms enabling over-55s to withdraw money from their pension pots.
Citizens Advice say that fraudsters are trying to convince people to use pension savings to invest in non-existent schemes, such as fine wines or foreign property.
A survey of staff working for the charity revealed that two in five had seen people who'd been repeatedly targeted by criminals. One in five reported seeing people who'd either responded or succumbed to a con.
New found freedom
The pension reforms were introduced in April, allowing over-55s to access the full amount of any defined contributions pension.
Opportunistic fraudsters are finding new ways to go after people's pension pots including offering free pension reviews and promising to invest in funds that don't necessarily exist.
Gillian Guy, Citizens Advice
The Financial Conduct Authority (FCA) has already implemented rules requiring pension firms to give risk warnings before allowing people to access their money.
However, these may not be enough, say Citizens Advice.
"People are being targeted again and again with bogus investment offers or fraudulent pension opportunities", says chief executive Gillian Guy.
"Opportunistic fraudsters are finding new ways to go after people's pension pots including offering free pension reviews and promising to invest in funds that don't necessarily exist."
Too good to be true
Most scams work by convincing people to withdraw money and reinvest it, usually with promises of returns of between 12% and 15% a year.
We've reported before on the 79-year-old Citizens Advice client who handed over £13,200 for a fake wine investment.
Other scams involve trying to convince people to invest in overseas property, land banks or carbon credit schemes.
First contact
Fraudsters usually first get in touch with their targets by cold calling them, say Citizens Advice, with four out of five people who reported scams saying they'd been contacted in this way.
"If you get cold called by someone offering a pension review or help to trace a lost pension, hang up because the chances are it's a scam", advises the Pensions Minister, Baroness Ros Altmann.
Similarly, those who "receive emails, or junk mail with promises of get-rich-quick schemes" should "chuck them in the bin", she says.
Citizens Advice say that email and post are common avenues of attack, with one in three people receiving unsolicited letters or emails from scammers.
Web presence
The internet is also being used as a weapon in the fraudsters' armoury: scammers have created fake Pension Wise websites, while other sites appear to offer investment guidance, specifically targeting those seeking pension advice.
One legitimate pension advisory firm, Portal Financial, have taken it upon themselves to report these bogus sites to Google. They've already reported 11 in the past seven months.
The economic secretary to the Treasury, Harriett Baldwin, says that the government is "working tirelessly to shut down illegal scams and bring scammers to justice".
She added that "we've already made it illegal to imitate Pension Wise".
Old hat
Of course, there's nothing new about pension scams. Fraudsters have spent years trying to convince people that "liberating" their pensions early is a good idea.
These cons typically target under-55s and offer them the chance of getting hold of their money before retirement age - normally by transferring their pension pot to an unregulated scheme.
But, as the Pension Advisory Service points out, trying to access pension benefits before the age of 55 has "serious tax consequences".
This is because HMRC consider these to be unauthorised payments, and will tax them at a rate of between 55% and 70%.
Where to go for help
Anyone contacted by someone offering free pension help or investment advice should be wary - particularly if they're encouraged to give details within a short time frame or sign paperwork from a courier.
Find out the company name and check whether it's regulated by the FCA or the Pensions Regulator - the Pensions Advisory Service and Citizens Advice can help with this.
Common scams will appear on the FCA's Scam Smart warning list.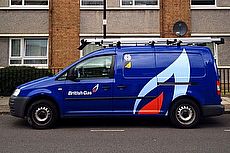 21 November 2017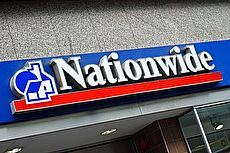 16 November 2017
13 November 2017
Follow us or subscribe for FREE updates and special offers