Pension firms will give risk warnings before allowing people to access their money, according to new rules introduced by the Financial Conduct Authority (FCA).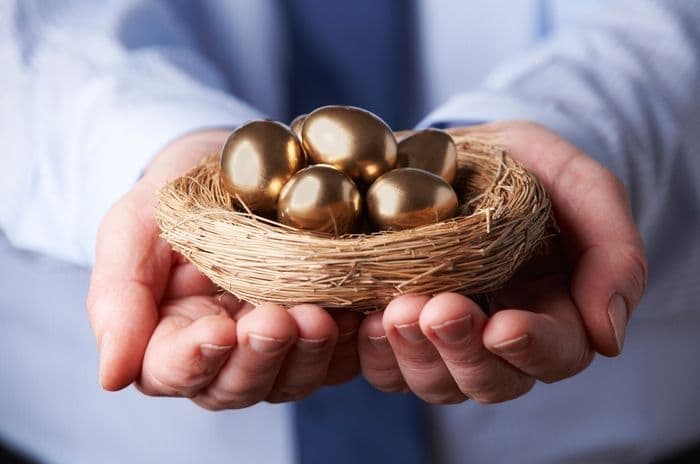 Credit: SpeedKingz/Shutterstock.com
The 'pension freedoms' coming into effect on 6 April mean those aged 55 and over will be able to access the full amount of any defined contributions pension.
But making the best choice requires complex decisions and the FCA grew concerned people will not seek enough, or any, advice.
Pension firms will also be required to direct customers toward the Government's advisory scheme, Pension Wise, which is due for launch alongside the changes.
Safety net
Pension Wise will offer free impartial advice to those with a defined contribution pension, with specialist advisers from the Pensions Advisory Service and Citizens Advice on hand.
The goal is to help people decide how and when it's best to access their savings. But the scheme's success relies heavily on people taking advantage of it, and there was a worry that people wouldn't.
Christopher Woolard, director of strategy and competition at the FCA said: "The pension reforms give those people who are nearing retirement greater choice on what to do with their pension pots. We want to ensure that they get the right information so that they can make informed decisions about their future."
The FCA are introducing a safety net; regulating the type of information people receive at the point they try to access their cash.
Decisions about how to access a pension are important - pension firms will need to specifically point out this fact.
And if a customer hasn't received guidance from Pension Wise or a regulated advisor, firms will encourage them to do so.
Risk factors
Mr Woolard said, "firms have told us that they are not clear how far they can, or should, go in respect of helping people who choose not to use Pension Wise to understand the implications of their decisions."
Beyond just signposting toward other services for advice, pension firms will themselves be an important source of information.
There are risk factors associated with the new ways in which people will be allowed to access their pension; some examples are shown below.
How a consumer may access their pension savings
Risk factor
Pension annuity

Consumer's state of health
Whether the consumer has a partner or dependents
The effect of inflation
Whether the consumer has shopped around
Loss of any guarantees

Uncrystallised fund pension lump sum

Tax implications
Sustainability of income in retirement
Charges (if the consumer intends to invest their pension savings)
Debt
Impact on means-tested benefits
Investment scams

Drawdown pension

Tax implications
Sustainability of income in retirement
Charges (if the consumer intends to invest their pension savings)
Debt
Impact on means-tested benefits
Investment scams
Whether the consumer has shopped around

Other

Risk factors relevant to how the consumer has decided to access their pension savings
SOURCE: FCA, Retirement reforms and the guidance guarantee: retirement risk warnings, February 2015. Available here [pdf]
The FCA will require pension firms ensure their customers are well informed of these risk factors, before they can access their savings.
To make sure information is relevant, people will be questioned over their specific circumstances in relation to the choice they're making. They'll then be given risk warnings based on that information.
Take an example of a person considering buying a single life annuity. A risk factor of this decision is whether they have a partner or children. If this person does have a child, their personalised risk warning might be: a single life annuity will not provide for their child when they die.
But the FCA emphasise this isn't about telling people what to do - the key is for information to be relevant, and simple to understand.
Risk warnings could be given online, over the phone or in person.
'Additional protection'
Pension firms are already showing interest in keeping people informed. After all, it was in part their request for clarification that prompted these rule changes.
Even though the FCA have now provided some explanation, firms still aren't being told exactly what an "appropriate" risk warning is; they'll have to decide that for themselves.
However, it's quite clear Pension Wise will take the lead when it comes to informing people, with the role of pension firms being described as "additional protection".
But these rules could change yet again; the FCA is consulting in summer 2015 over whether to keep the rules the same, modify, or add to them.