THE new pension freedom system isn't "operating entirely as it should", MPs have warned after their first review of the changes.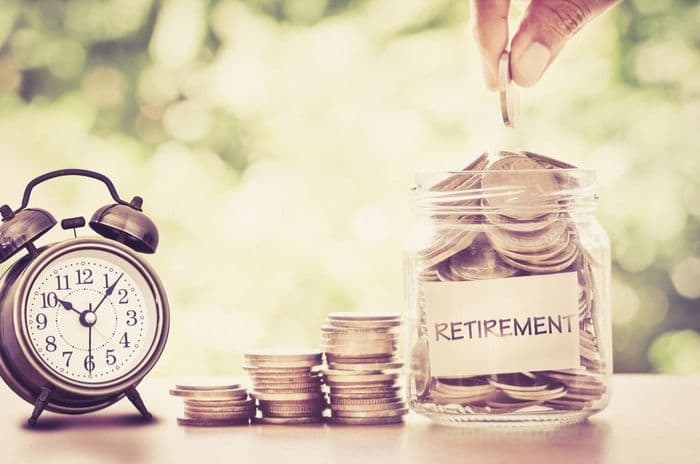 Credit: Cozine/Shutterstock.com
The reforms, which allow over-55s to cash in their pension pots rather than take a retirement income, have been in place for six months so far.
The conclusion reached by the Commons Work and Pensions Select Committee is that a lack of "regulatory clarity" means that people aren't getting enough quality information about what they can do with their money.
The danger of this, they say, is that people are more likely to succumb to scams, fail to plan properly for their future, or lose money through high fees or taxes.
Rethinking Pension Wise
The Government set up Pension Wise to offer people free, impartial guidance on the choices they have under the new pension freedoms.
These include drawing down income from a fund that remains invested or taking a pension as cash.
However, MPs say there appears to be a near "complete lack of data" regarding the service's usefulness, although it's apparent that take up of the services on offer "has been lower than many anticipated".
Part of the problem is that pension providers don't seem to be doing much to encourage their customers to make use of the service in the first place; among the recommendations made in the report is "stronger signposting" towards Pension Wise by those companies.
The group of MPS also say that Pension Wise would be more helpful if it gave "more personalised guidance" - which would mean "incorporating an enquirer's wider financial circumstances".
But to do this, Pension Wise would have to offer more than the one-off 45 minute guidance session that they can currently offer people aged over 50.
The report suggests that "two or more Pension Wise guidance sessions per customer" would be more appropriate, and more useful.
Scams
Then there are the concerns about the people who neither pay for professional financial advice, nor make use of Pension Wise, and who run the risk of making poor decisions with their pension pots.
Many have already become victims to scammers, who have been quick to prey on people's confusion.
Since the reforms were introduced, the number of "invest your pension" scams has been increasing; they typically trick people into buying non-existent assets such as fine wine or overseas property.
The review confirms that the pension changes "have increased the prospect of people being conned out of their life savings" and believes that the Government "could do more" to help.
While appreciative of the efforts already made to raise awareness of scams, the committee suggest even more publicity is required, and that there should be stricter reporting requirements for pension providers.
In the meantime, we can do our bit by keeping an eye on the FCA's Scam Smart warning list, which shows the most common scams.
Anyone concerned about an investment opportunity they've been approached about may also find it useful to contact the Pensions Advisory Service and Citizens Advice.
Confusion reigns
One of the reasons so many scams seem attractive is that they're incredibly simple in their approach - "invest X amount and get twice that back".
The legitimate financial products often seem to go to the other extreme, with some seeming almost impenetrable.
Indeed, the Select Committee were mildly mocking of them, writing that the market was awash with "jargon-laden descriptions" and products that had they been "conceived to confound could hardly be more convoluted".
That is, they seem to be designed expressly to confuse us completely.
To help people make informed decisions about different pension products, the review recommends that the Financial Conduct Authority implement "stronger rules and guidance for standardised language, and transparency in pricing".
The Select Committee have also suggested that the grey area between "guidance" and "advice" is tackled. At the moment, the difference between the two is "a mystery to consumers and providers alike".
In the financial world, "guidance" involves explaining the ins and outs of a range of financial products, without recommending a particular one.
"Advice" on the other hand, involves someone telling us which of numerous products they think is best for us.
This might be "independent advice", where the adviser is unbiased, or "restricted advice", where the adviser is only able to recommend something from a smaller range of products (for example, those offered by the company paying their salary).
There are clear risks to confusing guidance and advice - but the providers must also be careful for another reason.
An adviser's opinion could well be taken as advice - and that could in turn land them in trouble with regulators, who are keeping an eye on the potential for what some are already suggesting could be the next mis-selling scandal.
Creating a simple definition for each form of communication - opinion, guidance, and the all important advice - would therefore make everyone's lives a little easier.