PEOPLE accessing their pensions using the new freedoms need more consistent protection both long term and while deciding what to do with the money, a charity has warned.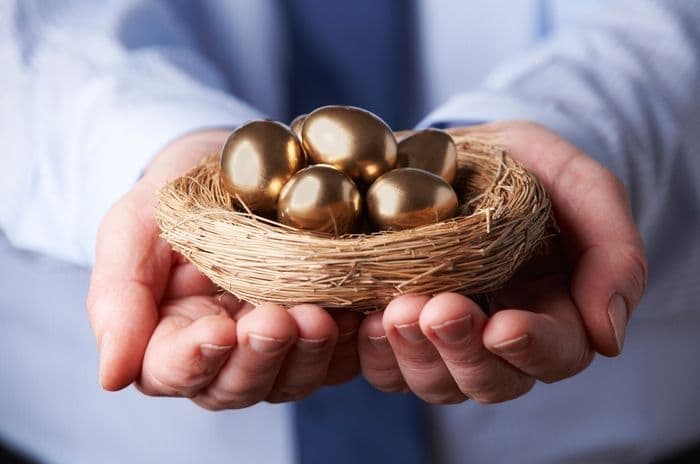 Credit: SpeedKingz/Shutterstock.com
Since 6th April 2015, thousands of people aged 55 and over have been entitled to access the money they've saved in defined contribution pension pots, and use it any way they please.
But if having so much more choice about what to do with that money wasn't confusing enough, The Money Charity says pensioners should also be aware of the varying levels of protection their money has once they've accessed it.
They say the different guarantees, and the lack of awareness of those differences, undermines people's financial capability, and could lead to many getting a worse deal.
Financial compensation
The main problem is that the level of guaranteed compensation differs depending on how the money is used or where it's kept.
Under the Financial Services Compensation Scheme, we're all protected for up to £85,000 with each bank, building society, credit union we have an account with.
Under the same scheme, anyone whose pension provider collapses while they're saving with them - that is, before retirement - is guaranteed to receive 90% of the value of the fund.
From July this year, anyone who buys an annuity will have protection for the entire amount, as opposed to a minimum of 90% at present.
The rules on annuities are set by the Prudential Regulation Authority (PRA). When they proposed the change in October last year, they quickly received the backing of FSCS chief Mark Neale.
On his blog, Perspectives, he said the failure of any annuity provider, "would mean FSCS immediately cutting pension payments by 10%. It would mean that people's cover for death or incapacity would also fall commensurately. These represent big and irreversible impacts on people's lives and plans."
This is welcome news for the millions of people who had to buy annuities with their pension funds - and for those debating whether sticking with the annuity is the right choice in the face of the new freedoms.
But not all financial products are subject to the same rules governing consumer protection, or even set by the same regulator.
Different regulations
Income drawdown schemes, for example, are the responsibility of the Financial Conduct Authority (FCA).
The Money Charity says the FCA haven't done enough to update the degree of protection available to people - especially new pensioners - in the event of something going wrong, or to make sure people know what the existing protections are.
Anyone using income drawdown is only guaranteed to receive up to £50,000 should their scheme go bust.
The International Longevity Centre UK says there's already evidence to suggest that drawdown schemes are gaining popularity among new retirees.
This is in part thanks to the removal of rules that prevented anyone with an income of less than £12,000 per year from some other source (like a job, or a generous annuity) from being eligible.
The Money Charity's Michelle Highman says, quite simply, that, "a £50,000 protection limit is particularly inadequate.
"As the market adjusts and begins to offer mass-market drawdown products, there's also a heightened risk that some of those providers will get their models wrong and potentially fail."
£50,000 does seem low when compared to the guaranteed protection for people withdrawing their pension money to go into savings and even plain current accounts.
But then consider the incoming regulations offering protection for temporary balances of up to £1 million - which will give many pensioners a bit of extra breathing room while they work out what to do with their money.
What the FCA have done, however, is bring in regulations that mean pension companies must give customers personalised risk warnings, and point them in the direction of advisory services like the Government's Pension Wise before they withdraw their money.
Better protection please
The Money Charity say they want to see both the PRA and FCA review the levels of protection across the whole financial market, and for the sake of everyone, not just new retirees.
But new pensioners in particular should also be given extra guidance on what degree of compensation they can expect should the worst happen.
That way, the Money Charity say, people can make fully informed choices about their futures.