Community Fibre, a dedicated London broadband provider, is offering a promotional deal to tempt Virgin Media customers hit by their latest price rise to switch.
Virgin Media recently confirmed their intention to go ahead with annual price rises for their broadband, TV and phone customers of 13.8% on average in April 2023.
Yet, because their terms allow customers to give notice to leave their contract without penalty, Community Fibre are offering a promotional deal on their 920Mb plan to tempt London-based customers to switch.
Those willing to make the move can save £434 in comparison to Virgin Media's latest Gig1 pricing, with the 920Mb Fibre Broadband plan on offer for just £27 per month for 24-months.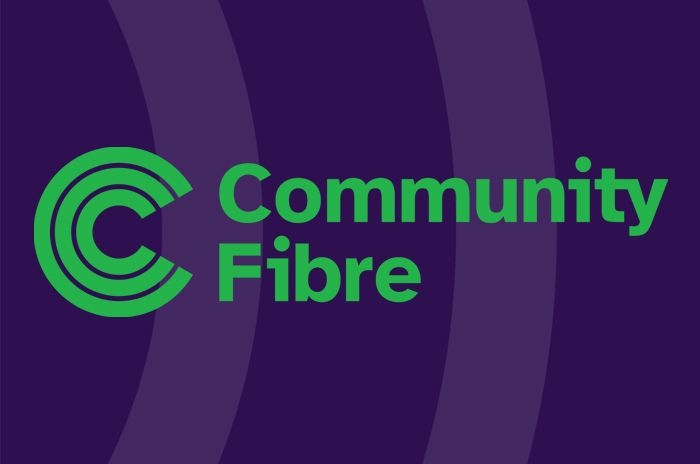 Switching incentive
Community Fibre is offering Virgin Media customers their gigabit-capable broadband package of 920Mb Fibre Broadband for just £27 per month on a 24-month contract.
The plan offers average download and upload speeds of 920Mb, and comes with an advanced WiFi 6 Linksys router. Customers will also need to pay a £9.95 setup fee, but Community Fibre say they can get customers connected within just 48 hours.
Package
Broadband
Monthly price
Upfront price
Contract term
1Gbps Fibre Broadband
920Mb average
£25
Free
24 months
Offer: Free setup + Installed in 48 hours
While Community Fibre have noted a potential saving of £434 over the length of the contract in comparison to Virgin Media's equivalent Gig1 plan, we've calculated the saving is likely to be more than this, as Community Fibre have used Virgin's latest special offer pricing of £39.99 a month, when Gig1 usually costs £60 a month.
In addition, we're also unsure if they've included the 13.8% price rise Virgin Media will be applying to customer bills in April 2023.
Our calculations show that actual savings could actually land somewhere between £334.56 to £847.92 over a 24-month period, depending on whether a customer signed up to Gig1 during the current promotional offer or when it was being sold at the full price of £60 per month.
We've also considered Virgin Media's annual price rise of 13.8% applied after 12 months, as well as Community Fibre's own annual price rise of 13.4%.
How to switch and get the offer
Virgin Media's existing terms and conditions state that customers can leave their contracts early, and without penalty, by giving 30 days' notice if the provider increases the price of their service.
So, while Virgin Media are going ahead with their above inflation 13.8% annual price rise this year, unlike with most other providers, customers can leave if they want to.
Community Fibre is only available in London, so customers will need to check availability to their postcode before making the switch.
If they are on their network, Community Fibre have even included a cancellation template letter, accessible here, for customers who don't want the hassle of phoning Virgin Media's retention department.
To leave their contract without penalty, Virgin Media customers have up to 30 days from the date they were informed of the price increase to hand in their notice. So, it's imperative any unhappy Virgin customers act swiftly.
Once notice has been given, customers can sign up with Community Fibre who will get their new connection up and running within just 48 hours. Read our review of Community Fibre here.
Mid-contract price rises
With inflation continuing to soar, many consumer groups, and even the Government, have been calling on broadband providers to drop their above inflation mid-contract price rises this year.
Yet, Virgin Media and BT have already confirmed they will be pressing ahead with increasing prices for their existing customers in April 2023.
It's also important to note Community Fibre themselves have an annual price rise clause in their terms and conditions of 2.9% above inflation, meaning existing customers will see price rises of 13.4% this year. This is despite other providers including Hyperoptic and Zen Internet still offering fixed price deals.
Customers who join Community Fibre between January and April however, won't be subject to annual price rises in the same year.
One final point Virgin Media customers may want to take into account however, is the provider's intention to change their terms this year to prevent customers leaving early without penalty in the future.
Adopting partner O2's pricing terms, Virgin Media will be moving to annual price rises of Retail Price Index (RPI) + 3.9%, which is higher than the more commonly used Consumer Price Index. Including a set annual price rise in their terms will bring them into line with existing Ofcom regulation that means a customer won't be able to cancel their contract early when the provider increases prices by the stated RPI + 3.9%.