CityFibre has launched a consumer-ready true gigabit broadband plan, with symmetrical download and uploads.
CityFibre, a wholesale full fibre network, has launched a 1.2Gbps broadband plan for resellers to offer their residential customers.
Broadband providers can only sell connections based on the speed at least 50% of their customers receive during peak hours, this means many gigabit-capable deals are advertised at 900Mbps.
Increasing the wholesale download speed to 1.2Gbps means broadband providers should be able to advertise the package as offering 1Gbps average speeds.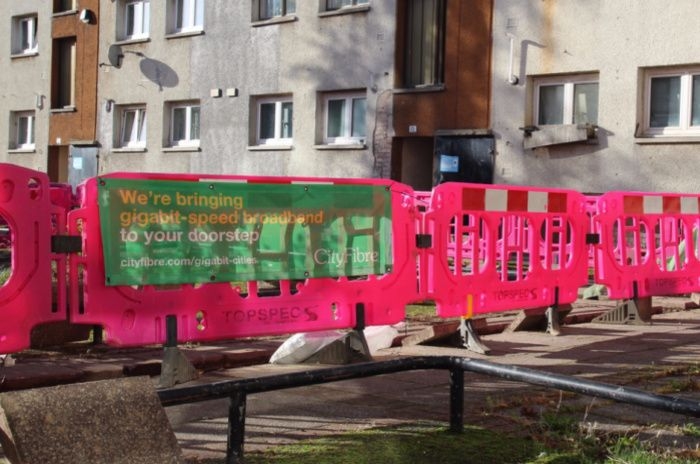 Credit: Serge Cornu/Shutterstock.com
True gig
CityFibre is making available a 1.2Gbps wholesale broadband plan for providers to resell to residential customers.
The wholesale network says the launch is part of their "ongoing drive to champion clearer consumer broadband advertising", and will enable providers to advertise the connection as a true 1Gbps plan.
Since November 2017, advertised broadband speeds have had to be received by at least 50% of a provider's customer base during the peak hours of 8pm to 10pm in the evening when the network is busiest.
This ruling by the Advertising Standards Authority means current gigabit-capable broadband packages end up listed as offering average download speeds of 900Mbps, somewhat short of actually being 'gigabit' speeds.
Boosting the wholesale speed to 1.2Gbps gives providers extra bandwidth to cover any overheads from running and monitoring the line, while the real-world speed customers see on average can hit the 1Gbps mark.
1Gbps availability
CityFibre say the new 1.2Gbps plan will be supported across its entire network of 3 million premises, being made available on both their upgraded XGS-PON network, and in the slightly older GPON areas.
Where the 1.2Gbps package is provided over CityFibre's GPON network, customers will receive a 1.2Gbps down and 1Gbps up plan, while those on upgraded XGS-PON connections will see the full 1.2Gbps symmetrical connection.
Either way, CityFibre say the new broadband plan will provide upload speeds over eight times faster than those available with Openreach FTTP, who currently deliver a maximum upload speed of 115Mbps on their wholesale 1Gbps plan.
While resellers including Vodafone and TalkTalk have yet to take this package live, CityFibre say wholesale pricing for their 1.2Gbps plan will match their 1Gbps plan to help maximise take-up of the faster deal.
Because many of CityFibre's resellers, including Vodafone and TalkTalk, sell connections in both CityFibre enabled areas and Openreach FTTP areas, it could potentially become confusing however with some deals listed at 1Gbps, while other areas are just 900Mbps.
Boosting speeds
Full fibre broadband speeds are being boosted by a number of networks, including CityFibre's recent launch of a 2.5Gbps wholesale plan, which is now being launched by Vodafone at 2.2Gbps in early 2024.
EE, via Openreach FTTP, have also recently announced a 1.6Gbps consumer product, which is due to be sold at a price point of £69.99 per month.
Meanwhile, Virgin Media are also busy upgrading their entire network to XGS-PON, and seem to be planning an upcoming 2Gbps package after sections of their network upgrade went live in June 2023.
However, take-up of gigabit-capable plans remains low, with Ofcom's 2022 Connected Nations report revealing just 9% of those signing up to a full fibre broadband plan take the fastest speed available to them.