EE have rather quietly launched their first social tariff for mobile users offering 5GB data for £12 per month.
EE, BT Group's mobile arm, is now offering new and existing customers a social mobile tariff to help people who may be struggling with more expensive bills.
EE Basics comes with 5GB of data, unlimited calls and unlimited texts, and costs just £12 per month. The plan has a 30-day rolling contract, and eligibility checks last for 12 months.
The product launch comes shortly after Ofcom named and shamed providers who as yet hadn't offer a more affordable broadband tariff for people in receipt of certain benefits.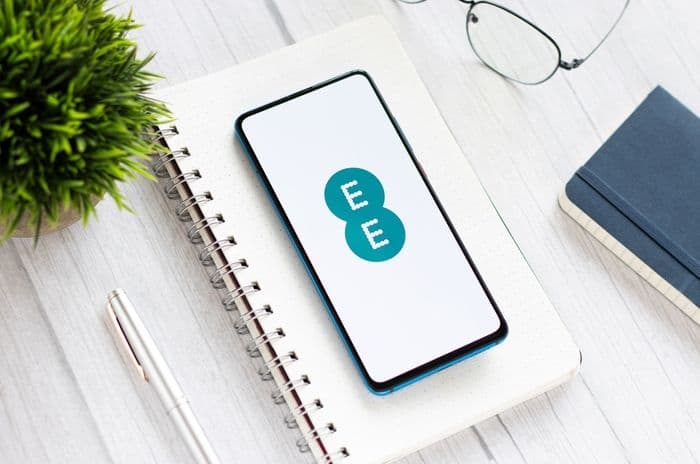 Credit: sdx15/Shutterstock.com
EE Basics
EE Basics is the UK's second only social mobile tariff, with the first provided by VOXI during the Covid-19 pandemic in November 2020 to help people who had become unemployed, and was later relaunched in April 2022 due to the cost of living crisis.
The social mobile tariff from EE offers 5GB data, unlimited minutes and unlimited texts. There is also a £5 out of allowance cap to prevent accidentally over-spending.
While add-ons and out of allowance charges will be subject to EE's annual price rises, the EE Basic monthly subscription cost will remain fixed, as part of a gentleman's agreement with Ofcom.
EE Basic is available on a 30-day rolling contract, and once a customer has passed any eligibility and credit checks they can stay on the plan for 12-months. After 12-months they'll need to reconfirm their eligibility.
Customers who are eligible must be in receipt of one of the following benefits:
Universal Credit
Pension Credit (Guarantee Credit)
Employment and Support Allowance (income-based only, or where the income-based part is higher than the contribution-based part)
Jobseeker's Allowance (income-based only, or where the income-based part is higher than the contribution-based part)
Income Support
Customers should note a couple of caveats that come with EE Basics.
Firstly, mobile data speeds are restricted to 25Mb. Overall, that's not a bad download speed especially for a mobile device, but it's worth being aware of.
Second, EE Flex pay customers aren't eligible to move to EE Basics, and EE customers on SIM only or handset plans can only move if they're within their upgrade window, i.e. near or past their minimum term.
Social mobile tariffs
While VOXI relaunched their 'VOXI for Now' tariff in April 2022 as the cost of living crisis deepened, there has been little demand for social mobile tariffs from regulator Ofcom.
Ofcom's Affordability Report has so far placed little urgency on social mobile tariffs due to the competitively low pricing already available in the market.
For example, at the time of writing we found the following deals notably cheaper than EE Basic:
Virgin Mobile offer a 5GB 1-month SIM only deal with unlimited minutes and texts for just £5.95 per month.
O2 offer 6GB data, unlimited minutes and texts, on a 12-month contract, for £6 per month.
Smarty offer 6GB data, unlimited minutes and texts, on a 1-month contract for £6 per month.
Overall than, it's almost slightly questionable why EE are launching this "affordable" social tariff that costs twice as much as customers could get elsewhere on standard plans.
While it's true that EE's coverage is only available via mobile plans with EE (with BT mobile and Plusnet mobile being gradually wound down), there aren't too many people living in areas that only have EE mobile coverage.
Although in comparison to EE's standard plans, the equivalent prices would £18 for 5GB over 24-months, or £20 for 5GB over 12-months. Clearly, EE isn't the cheapest network, but do they have some of the fastest mobile data speeds.
Mobile (digital) inclusion
In terms of digital inclusion initiatives in the mobile market, Virgin Media O2 are actually offering people struggling 20GB of free mobile top-ups each month for six months in ten of their O2 high street stores.
And for anyone who doesn't live in one of the chosen areas for the pilot scheme, Virgin Media O2 are also giving anyone with a Big Bundle SIM a free 7GB mobile top-up over the Christmas period in all O2 stores nationwide and online via O2's website too.