Customers signing up to EE's fastest broadband packages will receive Xbox Game Pass Ultimate plus zero-rated data for gaming.
Full Fibre Max 500 customers will receive a 6-month Pass and zero-rated data worth £126.
Meanwhile, those who take EE's fastest Full Fibre Max 900 will receive a 12-month Pass and zero-rated data for gaming worth £252.
EE Fibre Max deals are available at over six million premises where Openreach's fibre to the premises (FTTP) broadband had reached so far.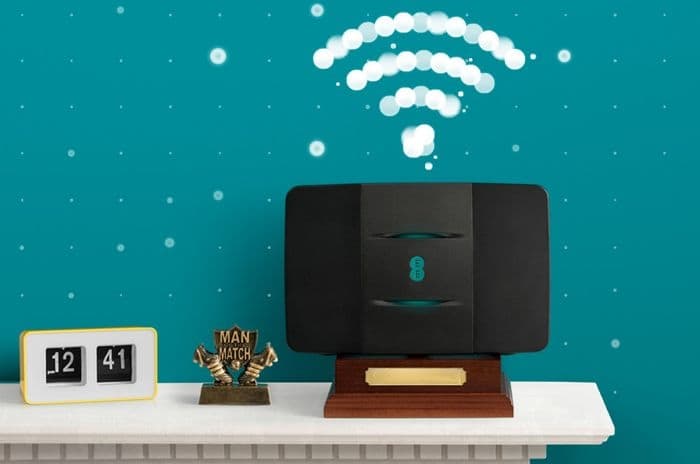 Gaming perks
EE is offering two broadband deals with gaming perks to encourage customers to sign up to one of their full fibre broadband packages.
Customers can choose from:
Fibre Max 500 with 6 months' Xbox Game Pass Ultimate
Fibre Max 900 with 12 months' Xbox Game Pass Ultimate
The two deals come with zero-rated gaming data for customers also on EE mobile plans, allowing them to continue gaming while on the move.
This is in addition to the perks customers would receive for taking EE broadband and mobile services together such as a 10% broadband discount and a free 20GB data boost for their mobile plan.
EE say the gaming extras on the plans are worth £126 on Fibre Max 500 and £256 on Fibre Max 900.
Full fibre
Fibre Max 500 and Fibre Max 900 are EE's two fastest broadband packages, with the 900Mb plan available since September 2020 and the 500Mb deal added later.
Neither of these packages have the option for a home phone line but EE like to encourage customers to combine broadband with their mobile services and their inclusion of zero-rated data alongside the Xbox Game Pass Ultimate offer is another sign of this.
Yet EE FTTP deals are only available to six million homes so far as part of the Openreach full fibre rollout. This means many customers who might be interested in signing up and getting this gaming deal are unlikely to be able to.
Recent research published by Ofcom in their annual Connected Nations report found that only 24% of customers who could upgrade to full fibre had taken the opportunity to do so.
So, EE and other full fibre broadband providers are looking for ways to bring customers on board aside from the temptation of faster speeds.
Gaming pass
The Xbox Game Pass Ultimate includes Xbox Live Gold and access to over 100 games that can be played on phones, tablets, consoles or PCs. It also includes access to EA Play at no extra cost.
It's one of two gaming passes that EE offer to their customers, with Apple Arcade available for Apple mobile customers on Smart Plans.
EE's mobile network is well-placed for gaming on the move thanks to being the fastest 4G network in the UK.
They were recently named as the best UK network operator for the seventh consecutive year by umlaut. Plus, they have twice tied with Vodafone as the best network for Games Experience in Opensignal research looking at how customers experience their mobile networks.
At the time of their April 2021 report, EE, Vodafone and O2 offered a Fair mobile gaming experience in comparison to Three who offered a Poor one.
The September 2021 report showed EE and Vodafone again in a statistical tie, although EE just edged into the Very Good band while Vodafone were touching the top of the Good band.
On 5G Games Experience came in third place, although they were in the Very Good band and only just behind leaders Vodafone and O2.