Latest figures from Ofcom show only around a quarter of customers who could take full fibre broadband are actually signed up to services.
Full fibre services are available to over 8.2 million premises across the UK, an increase of 10% compared to the previous year's Connected Nations report.
Gigabit-capable coverage was at 47% according to the data collected by Ofcom in September 2021, but they estimate it is now around 60% thanks to the completed upgrade by Virgin Media announced earlier this month.
There is no change in the percentage of households able to obtain superfast broadband speeds of more than 30Mb - this remains at 96%.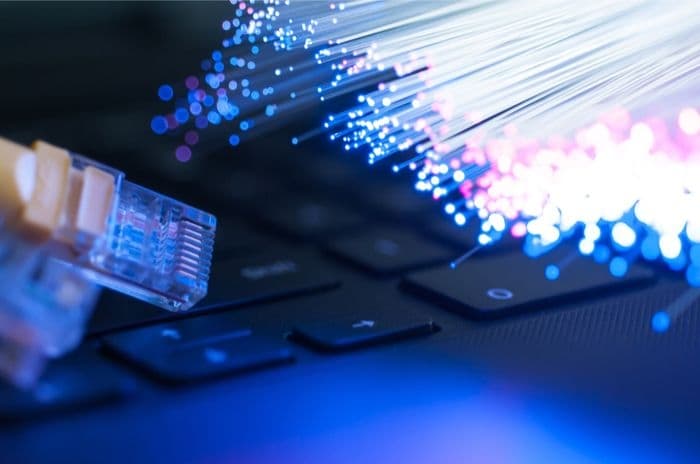 Full fibre broadband
One of the major figures in the annual Connected Nations report from Ofcom looks at how many premises have been passed by the 40+ full fibre networks they cover.
As of September 2021, 28% of UK premises could access full fibre to the premises (FTTP) broadband if they wanted to, the equivalent of around 8.2 million households and businesses.
This marked a significant 10% increase compared to the previous year, with 3 million more premises added to the network through rollouts such as Openreach's and CityFibre's.
71% of premises in Northern Ireland have access to FTTP while the figure is 27% across the other three nations of the UK.
Yet the number of customers upgrading to a full fibre connection where it's available still remains low and Ofcom estimate that only 24% of customers who could upgrade to the new technology have done so.
Figures suggest that take-up has increased by 750,000 over the last year.
Gigabit capable
Ofcom also reported on the number of premises able to get gigabit-capable broadband that isn't necessarily delivered by FTTP.
As of September, that figure was 47% (13.7 million), but the completion of Virgin Media's network upgrade has pushed that up to around 60% according to Ofcom's estimates.
There is more variation in the amount of gigabit-capable broadband across the nations:
Northern Ireland - 76%
Scotland - 51%
Wales - 36%
England - 46%
Again, it's worth remembering these figures are slightly out of date, but it isn't good news for Wales who have the lowest coverage figures of the four nations.
Other coverage figures
The number of premises able to get superfast broadband speeds of at least 30Mb has remained stagnant at 96%.
Again, some nations perform better than others, but it's interesting to note than only 91% of premises in Northern Ireland can get superfast speeds compared to the 96% in England.
Nor are all customers who could theoretically sign up to superfast broadband doing so. Ofcom estimate 69% of customers who could get superfast are actually signing up to that service or a faster one, meaning a significant number of homes are only taking basic broadband or around 10Mb or are not taking broadband at all.
At the slowest end of the scale, there are 123,000 premises where a decent broadband connection of at least 10Mb is not yet available.
Once more, customers in Northern Ireland are most likely to experience this issue with 2.1% of premises affected compared to 0.2% in England and 1% in both Scotland and Wales.
The 0.4% of customers who can't receive those basic speeds are eligible for the Universal Service Obligation (USO) administered by BT in most of the country.
To date, BT has received just under 1350 orders under the USO scheme. In total, this has covered around 6,500 premises.
Ofcom also say around 23,000 will be covered under expansions of public schemes over the next 12 months, but that will still leave around 100,000 without access to decent broadband.
Use your postcode to see what broadband speeds are available in your area.