Both mobile operators offered a Fair mobile gaming experience while Three customers had a Poor games experience.
EE remain the network to beat across most categories, only beaten by Vodafone in the category covering Voice App Experience.
Availability was also highlighted as a key area of progress for EE with the network available 95.3% of the time compared to the 89.6% offered by nearest rival Vodafone.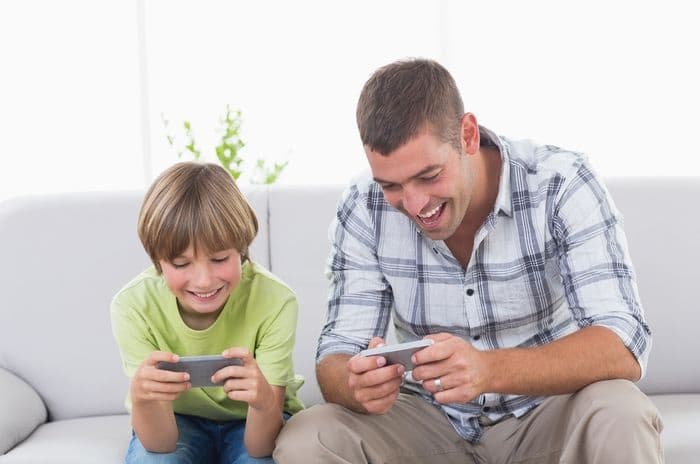 Mobile gaming
This is the second time Opensignal have examined the ability of customers to play real-time multiplayer games on their mobiles.
EE won the inaugural award for that in October 2020, but the latest report shows a statistical tie with Vodafone and so the networks are joint winners this time around.
Even so, both networks were only rated as Fair with scores of 73.5 (EE) and 73.1 (Vodafone) out of 100. O2 were also rated as Fair with a score of 68.7 and Three fell into the Poor category with their 60.8 rating.
The metric looks at how multiplayer gaming on each network is affected by conditions such as latency, packet loss and jitter.
Opensignal's ratings suggest there is plenty of work to be done by networks to improve network conditions and better serve multiplayer gamers.
EE leading pack
EE remained the industry leader across most of the other categories covered by Opensignal, coming second to Vodafone in just the Voice App Experience category.
They came top in:
Video Experience
Download Speed Experience
Upload Speed Experience
4G Availability
4G Coverage Experience
In some cases, there wasn't much distance between the networks. For example, while EE were the only network rated as Excellent in the Video Experience, their rivals were all labelled as Very Good.
On Download Speed Experience, though, the gulf between EE and the other networks remains huge:
EE - 39.0Mbps
Vodafone - 21.0Mbps
Three - 19.3Mbps
O2 - 17.3Mbps
All networks improved compared to the previous report, but EE saw a 4Mpbs rise compared with the 0.6Mbps speed increase experienced by Vodafone customers.
Availability and coverage
Opensignal point to EE's 4G Availability score of 95.3% as impressive, although Vodafone have narrowed the gap between the two operators to 5.6%.
O2 were close on Vodafone's heels with 4G availability 89.3% of the time and Three came in last with 83.9%, but that marked the largest increase of any operator (4.1%).
Finally, if we look at the 4G Coverage Experience category, we can see EE are still the leader in terms of coverage (scores out of 10):
EE - 9.8
O2 - 9.7
Vodafone - 9.3
Three - 9.1
These are all marginal increases on the figures from the previous report, taking Three above 9 for the first time.
Operators are focused as much on bolstering 4G coverage as they are on rolling out 5G services, with a Shared Rural Network (SRN) agreement signed in March 2020 to improve coverage in remote areas and on rural roads.
Since then, EE have confirmed they're in the process of upgrading more than 500 sites by the end of 2021, including many sites in National Parks and along the coast.
Three and O2 also revealed they have boosted their 4G coverage with infrastructure investments back in February 2021.
Three improved capacity across 1,500 sites to increase download speeds while O2 cited network improvements in 180,000 postcodes up to the end of December 2020.