EE dominated the report, taking the top spot in six categories including Games Experience, Video Experience and 4G Availability.
Vodafone were the only other network to triumph in a category, taking the award for Voice App Experience for the third year running.
EE's average in the Download Speed Experience category was almost 15 Mbps ahead of their rivals.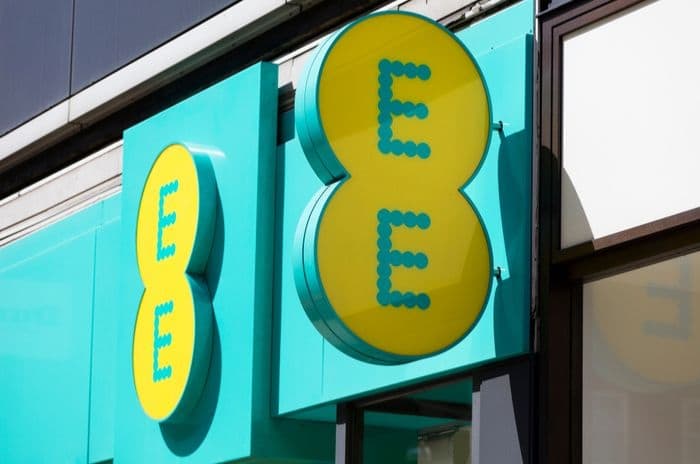 Credit: Ink Drop/Shutterstock.com
Gaming experience
This is the first time Opensignal have given networks a Games Experience rating, and EE have triumphed in this new category.
Networks were given a rating between 0 and 100 based on how users experienced multiplayer mobile gaming. It included analysis of latency, packet loss and jitter to examine the impact on mobile gameplay.
The networks scored as follows:
EE - 72.3
Vodafone - 71.0
O2 - 67.6
Three - 59.4
While EE is in the lead, it's worth noting that even they didn't pass the 75-point mark that would've labelled them as Good.
EE, Vodafone and O2 all found themselves in the Fair category, while Three ended up with a rating of Poor for their score.
A poor rating suggests users found the gaming experience to be unacceptable, with many customers feeling a lack of controllability.
EE have recently introduced a Full Works Plan for iPhone which includes gaming platform Apple Arcade as a Smart Benefit for the first time.
Video and voice experience
Another key category in Opensignal's awards is Video Experience and, while EE won this one too, the difference between their rivals was much smaller:
EE - 74.2
O2 - 69.1
Vodafone - 67.9
Three - 66.5
Compared to last year's rankings, the most notable change is the switch between O2 and Vodafone for second place - this was mainly due to Vodafone's score dropping by 4.4 points.
It was a similar story in the Download Speed Experience category where Vodafone kept their second place but dropped by 2.6 Mbps compared to the previous year.
Yet Vodafone edged the title in the Voice App Experience category, the only award won by a network other than EE:
Vodafone - 78.2
EE - 77.9
O2 - 76.9
Three - 75.9
Notably, while Vodafone retained their title, all four operators saw a decline of between 2.9 and 3.6 points in their customer experience rating on this metric.
That places all four operators in the Acceptable category, meaning some users experienced call quality impairments such as distortion or low volume.
EE excelling on 4G
EE triumphed in the Download Speed Experience category with a 14.6 Mbps lead over second-placed Vodafone:
EE - 35.0 Mbps
Vodafone - 20.4 Mbps
Three - 19.0 Mbps
O2 - 16.8 Mbps
This tallies with many previous reports into EE's 4G customer experience, including RootMetrics research released in February which showed an aggregate median download speed of 36.5 Mbps compared to Vodafone's 19.8 Mbps.
In the Upload Speed Experience, EE were still top, but the differences between the operators were much smaller:
EE - 8.8 Mbps
Vodafone - 7.7 Mbps
Three - 6.6 Mbps
O2 - 5.7 Mbps
The final two awards focused on 4G Availability (percentage of time the network is available) and 4G Coverage Experience.
On availability, only EE passed the 90% threshold:
EE - 94.5%
O2 - 88.5%
Vodafone - 87.7%
Three - 79.8%
Finally, 4G Coverage Experience is rated between 0 and 10, with EE only a few points away from a perfect score:
EE - 9.7
O2 - 9.6
Vodafone - 9.2
Three - 8.9
Although this report focuses on the 4G experience, it's worth pointing out a recent 5G report from RootMetrics also shows EE delivering faster 5G and greater availability than their rivals.
Read more on the best network for 5G, and more about EE's mobile network here.