Only 46% of Brits know exactly what a credit score is according to the research, while 41% do not know their own credit score.
There were also misconceptions about checking a credit rating, with almost one in five people believing that checking a score frequently can have a negative impact on it.
Credit reference agencies offer free trials for customers to check their score, with some banking apps also offering credit score checkers too.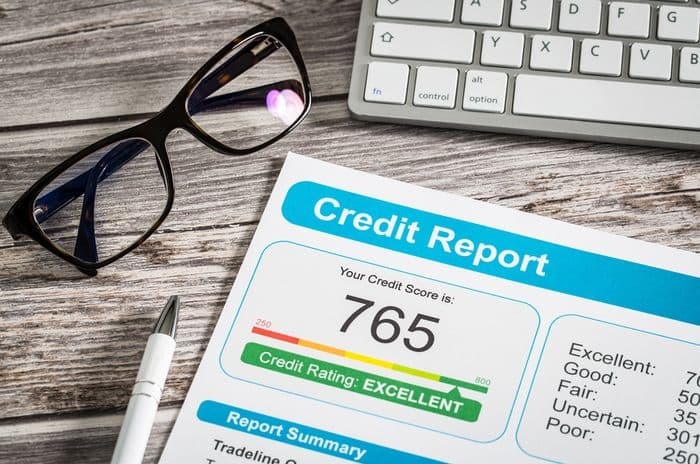 Credit: REDPIXEL.PL/Shutterstock.com
Credit scores
The research from TSB shows some interesting findings about credit scores and how UK customers understand them.
36% of respondents said they thought they knew what a credit score was but they weren't sure about the details, while 18% admitted they did not know what one was. Among all respondents, 41% did not know their credit score.
On average, people in the UK become aware of their credit rating at age 33.
TSB found 24% of people had been refused credit due to a low score, suggesting this lack of understanding is having an impact on people's financial lives.
Misconceptions
TSB looked at the misconceptions people have about their credit scores, finding the following:
47% of people don't know the difference between a hard credit check and a soft credit check that doesn't leave a record on a customer's credit file
23% believe getting married won't impact their credit score when this isn't the case
18% said checking a credit score frequently could reduce the overall score when there are no penalties for doing so
It's become easier for customers to access their credit rating in recent years, with traditional credit check services available alongside in-app credit scores provided by some banks.
For example, NatWest customers can access their TransUnion credit score in-app, while Monzo introduced a similar feature in February 2020 (before withdrawing it and placing it in a paid package of services later that year).
Find out more about how to access your credit report online.
Credit score
TSB's research serves to highlight the misunderstandings and misconceptions around credit scores and they are keen to point out why they are so important.
As we explain in our guide on how to improve a credit rating in 30 days, taking some simple steps like getting on the electoral roll at your home address can improve a credit score.
It's also important to repay more than the minimum amount on a credit account wherever possible and to avoid missing payments as these lapses can stay on a customer's record for a year.
Along with this, customers should avoid applying for too many credit products at once - as an example, comparing options for credit cards before applying can help us understand what's on offer.
Yet it's true those of us without a high credit rating can struggle to get credit, and that can have a significant impact on our everyday lives.
For instance, customers may find it difficult to open a UK bank account without an established credit rating. We look at the options for bank accounts if a customer doesn't have a brilliant credit record in this guide.
Similarly, it can be difficult for a household to get a broadband contract without a good credit history, although a select few providers don't run credit checks.