EE say this feature will meet the needs of customers who use the internet for essential tasks such as checking email and accessing maps.
The maximum speed of this unlimited data will be 0.5Mbps, however, so it will only handle the most basic of online tasks.
It is similar to the Reserve Data feature for Smart plan customers, although they can access speeds of up to 2Mb when their data runs out.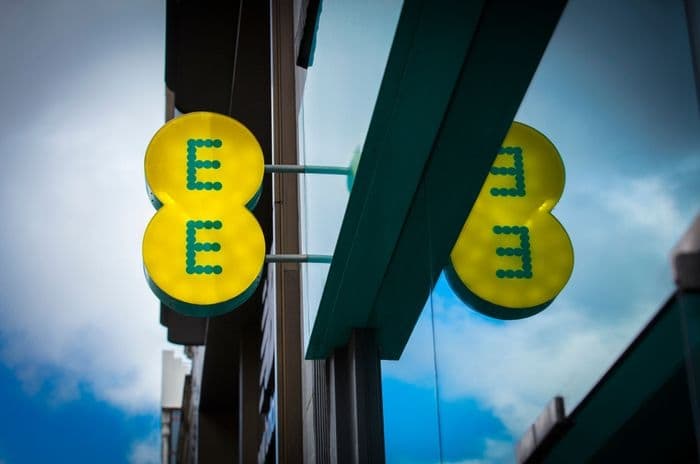 Credit: Electric Egg/Shutterstock.com
Staying connected
This new promise from EE means customers with a capped data allowance on their mobile plan will still be able to get online when they run out of data.
The catch is that the maximum speed available will be capped to 0.5Mbps, which is enough to carry out basic tasks like sending a data message via WhatsApp or Facebook Messenger and following directions via a map app.
EE Stay Connected will automatically switch on when a customer's data allowance runs out, so there will be no need to activate the service.
However, it's only available to new and upgrading EE pay monthly mobile customers, so existing customers on capped data plans will miss out until they upgrade their contract.
Essential tasks
EE say this Stay Connected service will enable customers to access essential online services even when their data has run out. It turns all plans into unlimited ones, albeit with a data speed cap.
In this sense, it borrows from the Reserve Data feature already available to Smart plan customers which allows access to speeds of 2Mbps.
Yet Stay Connected only offers a top speed of 0.5Mbps. While this is fast enough to undertake the most basic tasks, it isn't much of a replacement for the average speeds of 39Mbps recorded by EE in the latest Opensignal mobile sector analysis.
However, the fact that customers will still be able to access limited speed data is an attractive prospect, especially for those who would like continuous access to their emails and data messaging apps.
In the market for a new mobile phone? Compare deals and filter by EE using our free mobile phone comparison.
EE mobile network
This latest move from EE to give customers unlimited access to data is in contrast to their recent announcement on EU roaming.
They confirmed last month that charges for mobile roaming in the European Union would return from January 2022, sparking a backlash after they had repeatedly said they had no plans to reintroduce the fees following Brexit.
At the time, they said the need to invest in their UK network and customer service required them to impose fees.
As well as continuing to roll out their 5G network, they are committed to upgrading 4G services at over 500 sites by the end of this year as part of the Shared Rural Network (SRN) agreement between mobile operators and the Government.
So, on a financial level, the decision to implement roaming fees makes sense to EE, but there's no doubt the optics of the announcement have led to a backlash.
This new unlimited data allowance policy for new and upgrading customers may gain them some positive press, and it could be the difference between customers choosing between them and another operator - unless roaming charges are a factor, that is.
Learn more in our EE mobile network review and our review of EE mobile broadband.