It will deliver speeds averaging 10Mb to customers within Community Fibre areas who are in receipt of Universal Credit or certain other benefits.
These speeds will be offered over Community Fibre's fibre to the premises (FTTP) network, meaning it will offer the same download and upload speeds.
The package will be available to eligible Londoners until the end of July 2021 on a 12-month contract.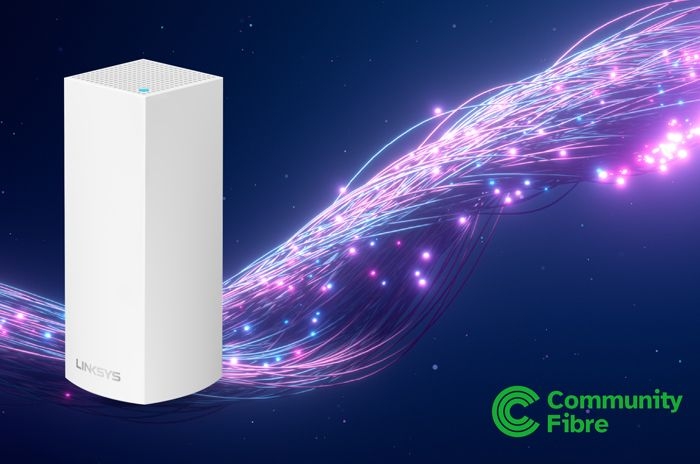 © Community Fibre
Covid recovery
Community Fibre's new deal is designed to help London households recover from the coronavirus pandemic by adding an affordable broadband package to their roster of full fibre deals.
It offers broadband speeds of 10Mb for £10 per month, with customers signing up to a 12-month contract but there is no obligation after that to sign up to a faster package and customers are free to cancel after the initial 12-month period.
The company say this affordable full fibre tariff will allow customers to access job search services or carry out online training from home, as well as being useful for everyday activities such as browsing and standard definition video streaming.
Customers on the following benefits are eligible for the new recovery tariff: Universal Credit, Housing Benefit, Income Support, Income-based Jobseeker's Allowance (JSA), Income-related Employment and Support Allowance (ESA), Care Leavers support and Personal Independence Payment.
Affordable tariffs
Community Fibre's new tariff is only available for sign-ups for a couple of months, but there are other affordable tariffs available to Londoners and households across the country.
BT Basic is the best known of these tariffs, but their speeds of 10Mb are delivered using copper broadband, so upload speeds are lower and customers aren't likely to receive a connection as reliable as the 10Mb package offered by Community Fibre.
BT also recently announced a new tariff for Universal Credit customers, providing speeds of 36Mb for £15 per month from June.
As our guide to social tariffs explains, KCOM offer an affordable tariff in Hull and Virgin Media have launched a £15 tariff offering average speeds of 15Mb for existing customers.
Full fibre specialist Hyperoptic offer a Fair Fibre Plan to customers in enabled buildings, again offering broadband for £15, although their average speeds are 50Mb.
We put Hyperoptic and Community Fibre head-to-head in a recent guide.
Community Fibre
This latest initiative from Community Fibre cements their role as a community-centric ISP.
They have partnership agreements with various London Boroughs, with their network covering around 187,000 premises at the last count.
It covers parts of the following areas and is rapidly expanding: Barnet, Bexley, Brent, Camden, City of London, Croydon, Ealing, Greenwich, Hackney, Hammersmith and Fulham, Islington, Kensington and Chelsea, Lambeth, Lewisham, Merton, Newham, Richmond upon Thames, Southwark, Sutton, Tower Hamlets, Waltham Forest, Wandsworth and Westminster.
Back in January 2020 when they announced further expansions to their network, they said 84% of their broadband rollout was to social housing premises in their partnership boroughs.
This suggests many customers who may appreciate the new affordable tariff will be in areas where Community Fibre services are available.
Community Fibre are an award-winning broadband provider, scooping the award for Best Consumer ISP at the 2020 ISPA Awards.
They offer full fibre broadband speeds of up to 900Mb, with prices starting from £20 for their superfast broadband option of 50Mb.