Over 358,000 customers have been informed by administrators they will only receive 4.3p for every £1 they should receive.
The compensation pot of under £23m is far less than the £460m customers were reported to be owed in the last administrators' report.
Wonga's collapse was the result of increased regulation of the payday loan market which began back in 2014 and has claimed more casualties since.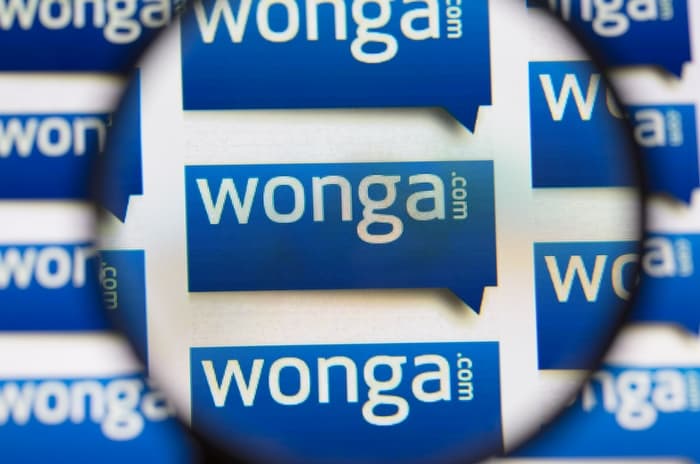 Credit: Ink Drop/Shutterstock.com
Small compensation pot
Wonga collapsed under the weight of complaints and compensation demands from the Financial Conduct Authority (FCA), finally closing their doors in August 2018.
Since then, administrators have been assessing how much compensation could be given to customers with outstanding complaints. They are now writing to affected customers saying this figure will only be 4.3p per £1 owed.
With the average amount of compensation owed per customer around £1,200, the average figure of £64 is much less than expected and customers have expressed their frustration.
While they had been previously warned by administrators that the final compensation payouts would be less than they were owed, it appears customers didn't realise how small the final compensation pot would be.
All compensation is expected to be paid to affected customers by the end of February.
Payday loan sector
Wonga was undoubtedly the most famous casualty of the crackdown on payday loan providers and became synonymous with the sector thanks to their distinctive advertising campaigns.
When they collapsed, the gap in the market was filled by challengers from the US including QuickQuid who have also since collapsed with 10,000 complaints outstanding.
Historic complaints and the mounting costs of compensation is a recurring theme in the collapse of payday lenders, with The Money Shop folding in 2019 and administrators beginning their own compensation assessment.
Most recently, PiggyBank, My Money Partner and Swift Sterling collapsed when their owners entered administration in December 2019.
Alternatives to payday loans
The reforms introduced by the FCA have dramatically reduced the number of short term loan providers on the market, but the legacy of their complaints carries on and there are still compensation pots to be dealt with by other providers.
For example, a report from the Financial Ombudsman Service in May 2019 showed a 130% rise in complaints about payday loans alongside a 360% increase in instalment loans.
However, it's also true that short term loans fulfil a need for some customers, and each time a lender collapses there are renewed concerns that customers will turn to unregulated lenders instead.
The FCA's crackdown has included a cap on fees, forcing lenders to keep charges at no more than 100% of the total value of the loan. In addition, they have strengthened the rules around affordability checks for customers, meaning lenders must be more vigilant about who they're loaning money to.
While payday loans and other types of short term loans are quick ways of accessing credit, they are certainly more expensive for customers and there are alternatives available.
We've compiled a guide on those alternatives, with credit unions high on the list. We also discuss how best to make short term loans work if customers are forced to turn to them.
Anyone struggling with debt can also read our guide on where to get help.