QuickQuid have become the latest casualty of tightened rules on high-cost short-term loans that has already caused the collapse of Wonga and the exit of The Money Shop.
Up to 10,000 complaints relating to the lender remain outstanding, with many customers claiming they were sold loans they couldn't afford.
Any customers with ongoing QuickQuid loans must continue to repay them as usual or risk incurring extra fees.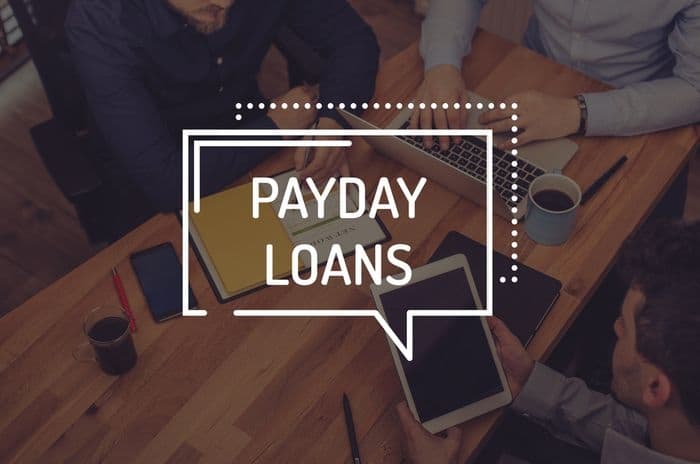 Credit: garagestock/Shutterstock.com
Unsustainable level of complaints
The US owners of QuickQuid, Enova, have cited 'regulatory uncertainty' as the reason they're withdrawing from the UK, adding they have tried to work with the Financial Ombudsman to come to an agreement but to no avail.
QuickQuid's issues stem from the elevated number of complaints passed on to the Ombudsman which are thought to be in the region of 10,000 outstanding borrower complaints.
Many of these have been triggered by changes in the regulation of payday loans such as the introduction of caps on interest rates and fees chargeable by lenders in 2015.
Enova say they've been working with the Ombudsman to enable them to continue providing access to credit, but this would likely have required compromises on complaints the Ombudsman couldn't have agreed to.
So, QuickQuid will exit the UK market, although it currently remains unclear what sort of compensation those with outstanding complaints can expect.
Payday loans system
QuickQuid have been one of the biggest high-cost short-term loan providers in the UK for several years, especially since Wonga finally collapsed in 2018.
Wonga's demise was primarily due to high levels of complaints following the introduction of the 2015 regulations.
QuickQuid initially benefited from Wonga's collapse, seeing a 20% increase in revenue across their brand and the other two UK lenders operated by Enova.
However, the same regulations which precipitated Wonga's collapse have now led to QuickQuid closing their UK business.
The Money Shop, another high-cost short-term loan provider, ceased trading earlier this year amid unprecedented levels of historic complaints.
It was later reported that customers may get as little as £5 each from the redress fund as a large amount of the £18 would go instead to accounts and legal professionals.
Read more about short term loans in our dedicated guide.
What next for customers?
Payday loans and similar products have long been criticised by consumer groups and politicians for helping perpetuate cycles of debt that leave customers struggling.
At the same time, complaints against such lenders continue to rise with a 130% rise in payday loan complaints and a 360% rise in instalment loan complaints in 2018/2019 compared to the previous year.
Even so, it isn't as simple as banning high-cost short-term lending as there is still a market for rapid lending that covers customers' needs over short periods of time.
As regulations have tightened over recent years, the firms left in the UK adhere to far stronger rules than they did a decade ago, suggesting that customers are at least treated more fairly than they were.
However, high-cost short-term loans remain a costly way to borrow, even with the cap on charges and fees limiting the costs connected with this type of borrowing.
In our guide looking at the alternatives to payday loans, we examine what customers can do instead of borrowing from a payday loan lender. Read it here.
If you're looking for a longer-term loan, search using our free comparison tool.