PiggyBank stopped providing loans in July and have now collapsed completely with 45,000 still paying outstanding loans.
In addition, MMP Financial Limited which owns the brands My Money Partner and Swift Sterling has also entered administration.
They're the latest in a spate of collapses following legislative crackdowns on affordability checks and compliance by the Financial Conduct Authority (FCA).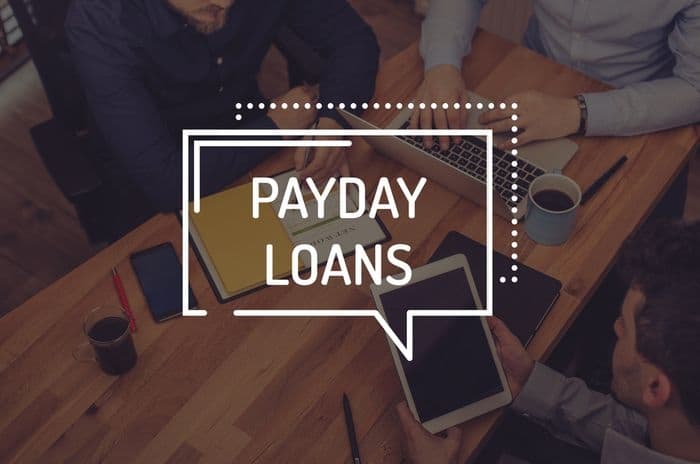 Credit: garagestock/Shutterstock.com
PiggyBank uncertainty
PiggyBank were banned from offering new loans to customers back in July as the FCA investigated whether they were conducting appropriate creditworthiness assessments on new applicants.
They offered short term loans of up to £1000 to customers with a maximum APR of 1,698% for loans up to five months and are reported to have 45,000 customers.
While the FCA completed their review into PiggyBank's affordability checks in September, its owner DJS has since collapsed and appointed administrators.
It's likely many customers have outstanding complaints and compensation requests outstanding with PiggyBank, and it's unclear whether there'll be money available to compensate customers after the company is formally wound down.
Customers with outstanding loans should continue to make repayments as usual.
MMP collapse
The owner of two other payday loan brands, MMP Financial Limited, has also collapsed, removing My Money Partner and Swift Sterling from the short term loan market.
While the details on this collapse are currently unclear, the administration note makes clear that the process might be a lengthy one and the administrators will work with the FCA to support affected customers.
Customers should continue paying their loans and, if there is a complaint, the company can still be approached for the claim to be assessed.
However, customers of My Money Partner and Swift Sterling are warned they'll be treated as unsecured creditors, and the same applies to customers seeking compensation from PiggyBank.
This means they're unlikely to see as much compensation as they would otherwise have if the company had continued trading - and they may not see any at all.
Spate of payday collapses
These administration announcements are the latest in a long line of collapses leading from Wonga in August 2018 to the present day.
Since then, we've seen The Money Shop collapse due to high levels of historic complaints, QuickQuid follow for the same reasons and, most recently, pawnbroker H&T announced they will stop providing loans customers while the FCA conduct an investigation.
This spate of collapses should be seen in the context of the FCA's increased vigilance around the affordability of these types of loans. Complaints were cited by The Money Shop and QuickQuid as contributing to their collapses, with QuickQuid having 10,000 complaints outstanding at the time of its collapse.
On one hand, these costly lenders disappearing from the UK market is a good thing. Payday loans and high cost short term loans are an expensive way to borrow, with customers paying high interest rates and fees.
The FCA's efforts to cap charges in recent years has evidently had an impact, especially the rule that lenders can't charge more than 100% of the loan value in fees and charges. It makes each loan less profitable for lenders and may have contribute to the number of collapses we're seeing.
Removing high cost forms of credit from the market protects customers vulnerable to taking out loans they can't afford and struggling to pay them back. That said, there are valid concerns around where these vulnerable customers will now access credit.
Unregulated lenders such as loan sharks or informal loan agreements can plunge customers into even more difficulty. For more information about the alternatives to payday loans, read this guide.