The additional channels include Comedy Central, Gold, Lifetime and some music video channels like Kerrang and Magic.
It follows the announcement last week that seven children's channels would be made available to all Virgin TV customers.
So far, the entertainment extras are available until 2 May while the children's extras are available for no extra cost until 21 April.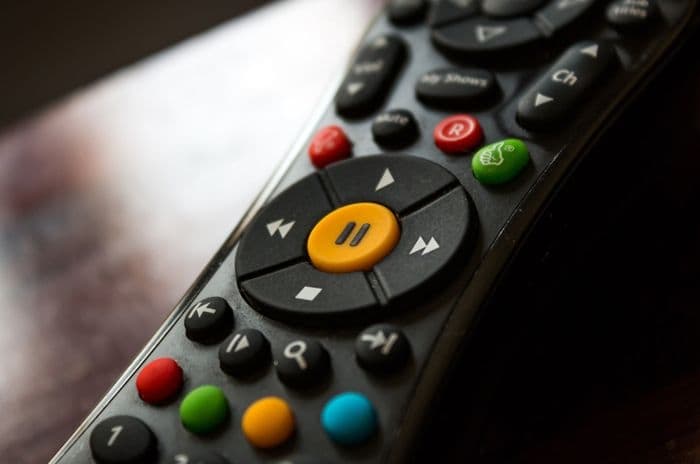 Credit: Toby Parsons/Shutterstock.com
Extra entertainment
Virgin Media have opted to make 18 of their most popular entertainment channels accessible to all customers for around a month, offering extra entertainment choices to customers following the Government's instructions to stay home.
Eligible customers don't have to claim the free upgrade - the channels will be automatically added and there's no change to their contract as a result.
The entertainment channels being added are: Comedy Central, DMAX, Discovery, FOX, Gold, Box Hits, Kerrang, Kiss, Magic, ID, Lifetime, MTV, TCM, TLC, Rishtey, Rishtey Cineplex, Song SAB and Colors.
Last week's announcement that seven children's channels were being added to TV packages included the following channels: Cartoon Network, Boomerang, Cartoonito, Nickelodeon, Nick Jr, NickToons and Nick Jr Too.
While there are time limits on the accessibility of these channels to customers who don't normally subscribe to them, it's possible the access may be extended if the coronavirus outbreak continues to keep families at home.
Other extras on offer
Virgin's announcement of extra channels mirrors Sky's decision to offer extras to their TV customers back in March, just as the coronavirus outbreak was beginning to have an impact on everyday life in the UK.
They have made Sky Go Extra free to allow customers to view Sky TV on up to three screens at the same time, as well as delivering new films early to Sky Cinema customers through the Sky Store thanks to a partnership with NBCUniversal.
Virgin has also secured a similar deal with NBCUniversal, meaning their TV customers can watch new releases at home well before they were due to be released for home access.
Broadband installations
So far, Virgin Media is continuing with planned home installations, meaning customers can still switch their broadband and TV services to Virgin during Covid-19.
This is in contrast to ISPs using the underlying Openreach network who have stopped installations which would require a home visit from an engineer following Openreach's decision to prioritise and move away from home visits during the crisis.
Sky is affected by this decision, with no new TV installations available for the foreseeable future, although customers wanting a selection of Sky content can choose the flexible Now TV monthly passes instead.
However, customers on the Openreach network are still able to switch between providers as long as it doesn't require an engineer's visit. So, superfast switches which make up the majority of home switches are still available and customers can compare home broadband deals using the free Choose comparison tool.
Communications companies including Virgin and Sky have signed up to a set of commitments following discussions with the Government about supporting vulnerable customers and those likely to be severely impacted by coronavirus.
This includes working with customers who find it difficult to pay their bills due to Covid-19 and providing new packages for mobile and landline users to ensure they can stay connected during this time.
Both Virgin and Sky have already offered 10GB data boosts to their mobile customers to provide more access to important communications methods throughout the coronavirus outbreak.