It brings the features of the mobile app including spending insights and statements to browsers for the first time.
Online banking has been available for Starling business customers since 2019, but this is the first time it has been made available for personal and joint account holders.
Customers wishing to sign up to Starling must set up an account using the app before attempting to login via the web portal.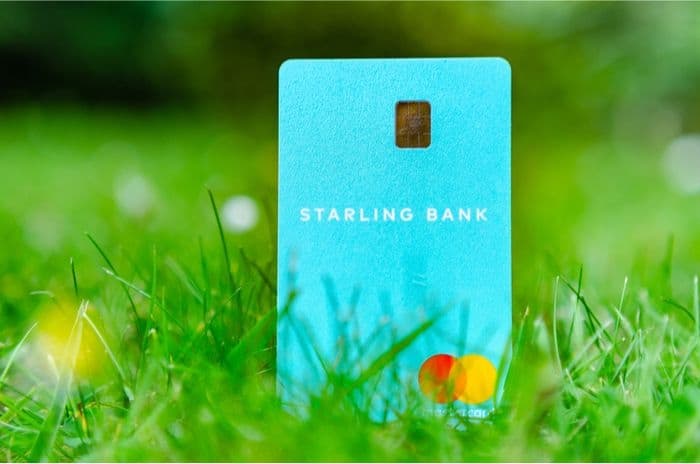 Online portal
Starling customers can now login to the bank's secure online portal by entering their account number and mobile number before confirming their identity by clicking the notification sent to their phone.
This allows them to open the web portal and access features including:
View balances and up-to-date transactions
Access spending insights
View, set-up and edit standing orders and regular payments
Put money aside for Savings Goals
Manage their cards
View and export statements
Starling also highlight the security features of the online portal including data encryption and multi-layer user authentication designed to protect customers during online banking.
Extra service
Online banking is a supplemental service offered to Starling customers rather than being intended as a replacement for banking within the app.
The bank says they have delivered the service in response to changing customer requirements during the coronavirus outbreak, presumably as more customers find themselves banking from home rather than on the move.
It complements the cheque imaging feature unveiled in April as they became the first digital-only bank to offer such a service.
Customers can deposit cheques up to £500 via the app while cheques of larger amounts must continue to be posted directly to Starling for processing.
They also added Starling Kite, a junior bank account linked to a parent or guardian's main Starling account, in September and launched a Business Toolkit for their business customers in July to help businesses manage their finances more easily in the online portal.
Most recommended
In July, Starling confirmed they had passed the 1.5 million accounts mark. This figure includes over 200,000 small business bank accounts.
It was another milestone for the bank that hit 775,000 accounts in August 2019 and then one million in November 2019.
They featured highly in the recent service quality research undertaken by Ipsos MORI on behalf of the Competition and Markets Authority (CMA).
Their overdraft services were the most likely to be recommended of all banks, while they came second behind Monzo in both the overall service quality and online and mobile banking service categories.
Like Monzo, however, Starling have moved recently to pass more fees onto customers using certain banking features.
From 4 November, customers will pay the following:
£5 for replacement cards after the first one
£20 for CHAPS transfers
Minus 0.5% AER on euro account deposits of more than €50,000
£2 per month for new Connected cards
£2 per month for Kite kids' card
£2 a month to hold an extra personal account or additional joint account with the same person
These fees won't affect the majority of customers, and they chime with Monzo's decision to make a minority of customers pay for the services they use.
Monzo have also introduced fees for replacement cards for customers who don't use Monzo as their main current account, reflecting the fact they want to encourage customers to move fully to their platform rather than relying on a combination of a traditional bank and a digital-only bank as an extra service.
Learn more about mobile only banks like Monzo and Starling.