Bulb came second overall, while EDF Energy was third as the highest-ranking large energy company.
Shell Energy and British Gas languished at the bottom of the table with the negative tweets about their services outweighing the positive.
The research was conducted by wordnerds, a software company focused on analysing the language used on social media to identify how customers are feeling about a brand.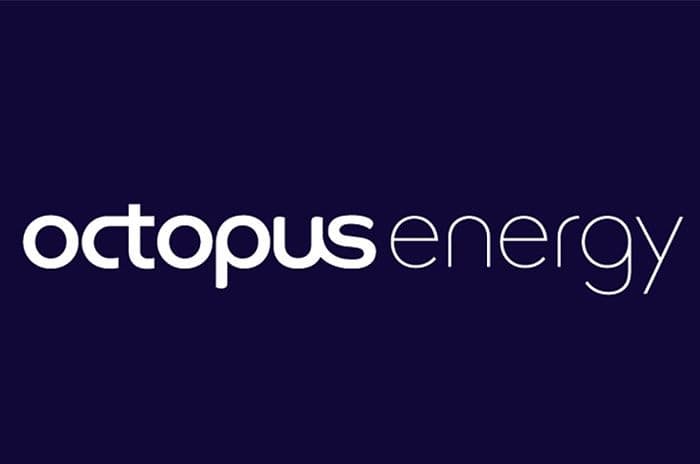 Octopus in lead
Tweets about 10 energy companies were analysed by wordnerds, with Octopus Energy first in the rankings and Shell Energy at the bottom.
Each energy company was given a weighted sentiment rating out of 100 based on Very Negative, Negative, Neutral, Positive and Very Positive. These were the rankings:
Octopus Energy - 53
Bulb - 51
EDF Energy - 50
OVO Energy - 50
Scottish Power - 48
SSE - 48
nPower - 47
E.ON - 47
British Gas - 45
Shell Energy - 45
Shell's place at the bottom of the table was determined by slightly more negative sentiment than British Gas, although the sample of tweets about Shell was much lower than their Big Six rival.
Much of the discussion about all energy customers was neutral, yet Octopus Energy had the greatest proportion of Positive and Very Positive comments and the lowest number of Negative and Very Negative comments.
The full report is available for download at the wordnerds website.
Smart meter complaints
One of the biggest issues uncovered in the tweets related to smart meters, especially across the West Midlands, London, North West England and North East England.
Customers complained of engineers failing to show up to appointments, failing to provide updates and highlighted a lack of availability for appointments.
There were also complaints about smart meters showing faults and website issues frustrating customers.
Not only were smart meters issues a common theme across all energy providers, they were also the biggest cause of negative Twitter sentiment for all suppliers.
Given the smart meter deadline has been delayed yet again due to the coronavirus crisis, complaints could be set to continue.
Other complaints
The research, which analysed over 70,000 tweets between 15 June and 15 October 2020, identified the pain points for each provider.
For instance, both Octopus and Shell were criticised on Twitter for unmasked door to door sales representatives and unfavourable sales techniques.
Unavailable online chat systems and unreliable bots were also frustrating for customers who were trying to complete simple tasks without the need for calling their supplier. This was compounded by the recorded messages warning support was being prioritised for the most vulnerable and encouraging customers to avoid calling where possible.
These are some of the specific pain points across different suppliers:
British Gas - Home Care appointments were being repeatedly cancelled and concern was being raised on vulnerable customers' behalf.
Scottish Power - Former Tonik Energy customers were frustrated with error messages on the website of their new supplier and confused about their new tariffs.
Shell Energy - Customers were frustrated their requests for final bills weren't being dealt with efficiently.
EDF Energy - Their WhatsApp service prompted frustration from customers who complained it left them feeling ignored.
It's important to remember this is only one analysis of social sentiment on Twitter, but it does give some indications of the issues affecting the individual suppliers as well as the industry more generally.
Since 1 July 2020, suppliers have been expected to fulfil as many of their everyday obligations as possible after a few months prioritising the needs of vulnerable customers.
Yet some of the common issues highlighted in the research suggests this isn't working brilliantly, with missed engineer appointments one key area of concern for British Gas and direct debits causing issues for both Scottish Power and OVO customers.
As we head into a winter dominated by the ongoing coronavirus crisis, customers should remind themselves of their energy rights and compare energy tariffs to check they're on the best deal for them.